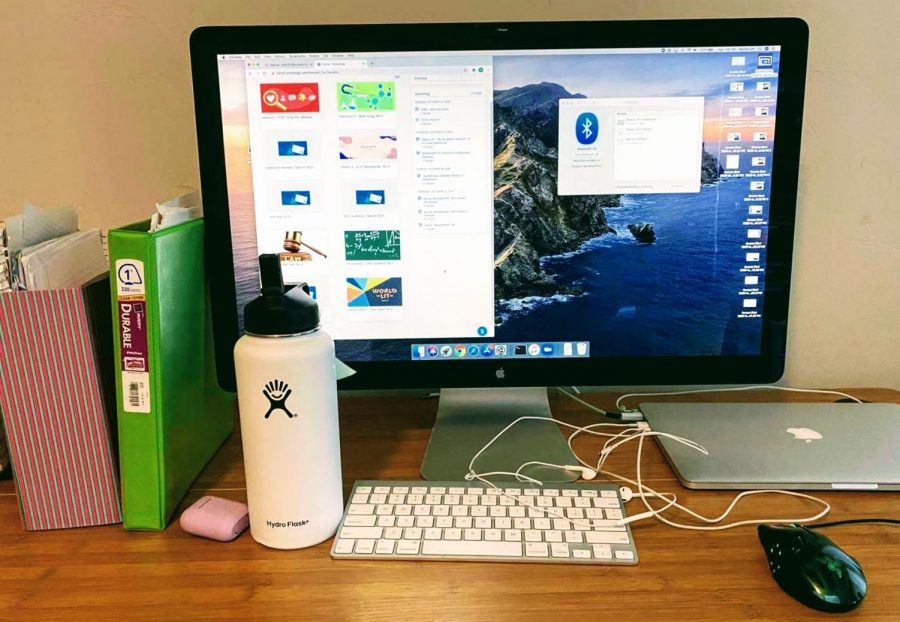 Photo courtesy of Karina Lim
Online learning has forced many students to change their habits. For sophomore Emily Tumacder, doing school from home has led to issues with organization.
"I find myself a lot less organized because I don't write in my planner as often," sophomore Emily Tumacder said in a Zoom interview. "I often forget to do things and all of my work materials are kind of all over the place."
Every student has different methods when it comes to keeping themselves organized. Sophomore Amelia Craciun said her method is to get her work done the day it's assigned.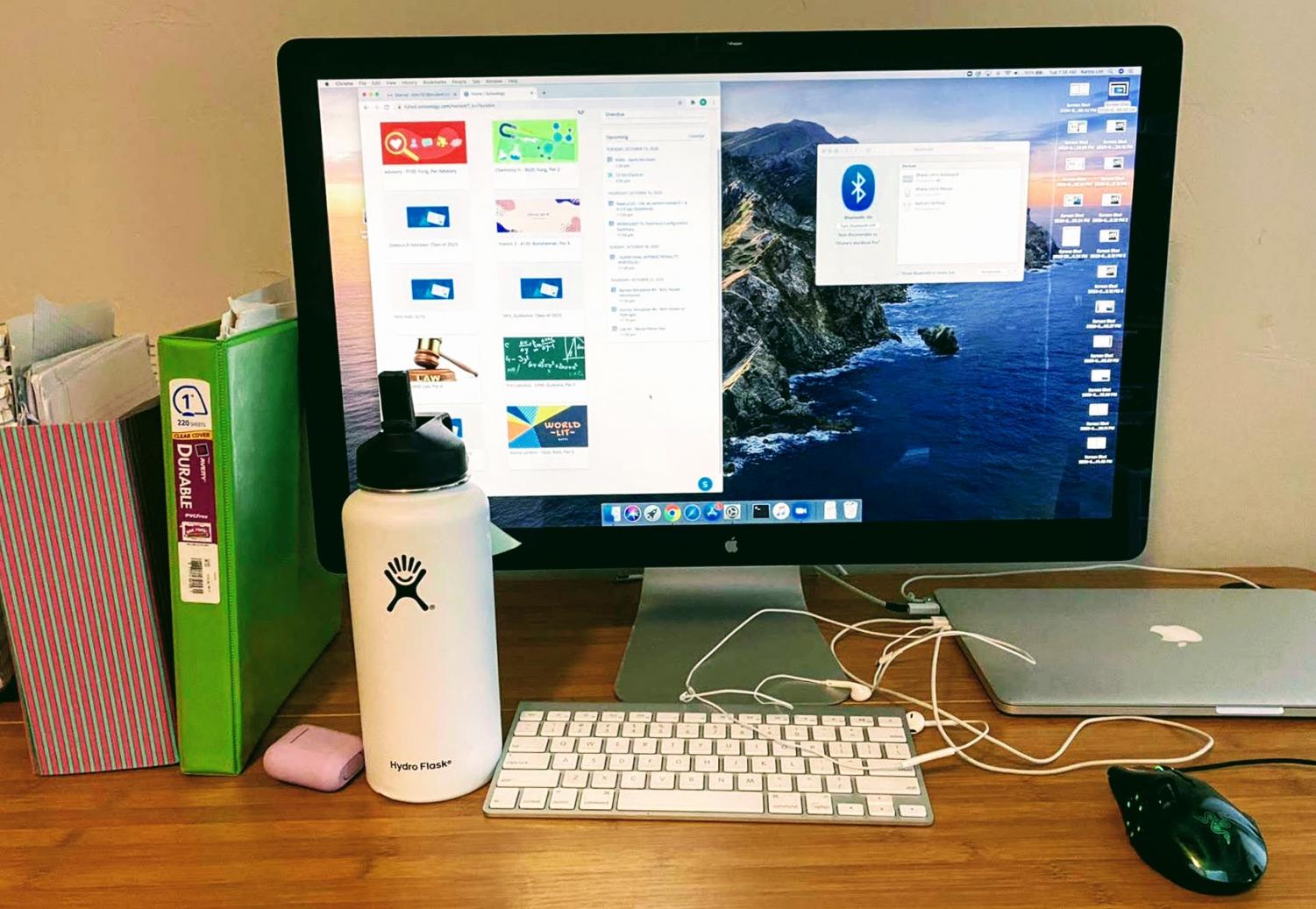 "I do all [the] assignments that I get on Monday and I finish them Monday night. The same for all the [other] days too," Craciun said in a Zoom interview. "Then, if I have something overlapping, I have enough time to do it." 
When it comes to maintaining proper focus and time management, Craciun said she has worked on eliminating distractions, such as electronics.
"I put my phone really far away from me and I turn off all notifications on my computer so I can concentrate on my teacher," Craciun said.
According to Florida National University, a study by the University of Maryland Medical Center found that music works as a stress reducer for anyone, regardless of their health.
"I usually lock myself in my room so I can't go anywhere else. [I will] do work, or I'll listen to music so [when I need a break] I think about the music instead of other things," Tumacder said.
When it comes to organization, there are many options students can explore based on their preferences, sophomore Henna Chawla said. 
"One [piece of] advice I would give to people when they want to stay organized," Chawla said in a Zoom interview, "[is] I would highly recommend if they're taking notes in class, or after taking notes in class, and even [while they are doing] their homework, if they're writing it on paper, to make sure they're organized by keeping it in a binder that they might use when they're actually at school."
Planners are a useful tool because they allow you to track your progress, Craciun said.
"[I use] my planner to write down all my assignments," Craciun said, "and then cross them off when I finish them in different highlighters. I have one color for each class."
Developing strong time management skills is a crucial factor in being properly organized, Chawla said, and it is a good idea to take care of things as soon as possible.
"For studying, you don't have to study all in one day. You can break it down," Chawla said.  "Teachers usually give a heads up about tests as soon as they can. You should take advantage of that time and just divide it accordingly."
While school is a necessary part of life, sophomore Nina Cruz said in a Zoom interview that to prevent overloading yourself, she recommends going for walks and taking breaks while working on assignments.
"You want to make sure that you're not burning yourself out," Chawla said. "That tends to happen a lot with just teenagers and especially high school students with all the workload and stress about grades."
Check out interactive images of these students' desks!