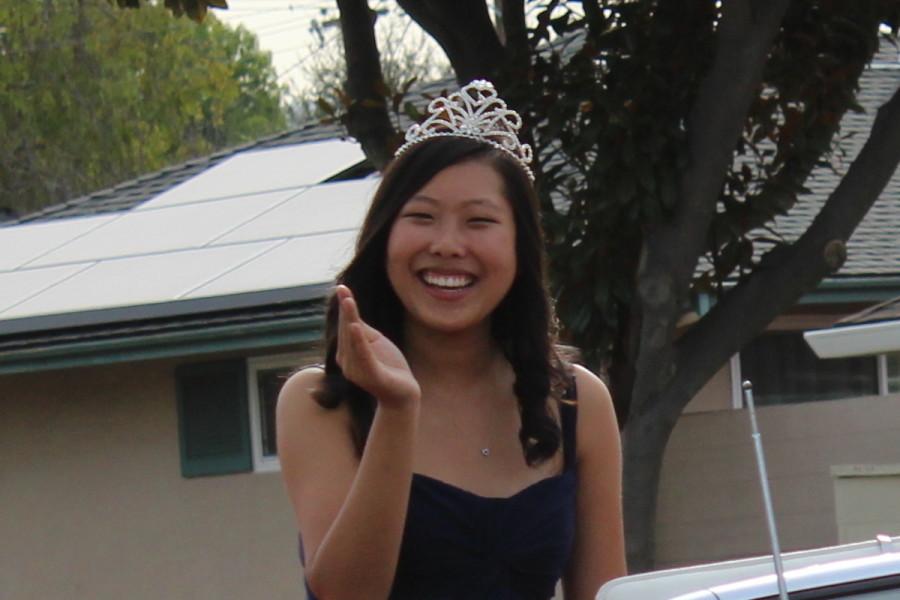 Odette Wang, an active participant and contributor to the school environment, was voted Homecoming queen during the rally on Friday. Wang said she loves HHS for the diverse student body and the amazing faculty.
"[ASB Social Manager] is a perfect role for me and just to be part of putting on important events such as Homecoming, Canned Food Drive and the Yearbook Party," Wang said. "The student body has been great."
Wang has been a part of FBLA for all her four years of high school, acting as the current Cupertino Middle School Middle-Level Chair. Other clubs Wang participates in include Design It, where she is the president and founder. Many of the posters on campus and social media images are designed by Wang and her club. Even though Wang is not planning to go into graphic design, she said it is a fun hobby she finds interesting. 
"I've always been interested in art, and graphic design seemed like a practical way to apply my art skills," Wang said. "It's fun and helps me improve my aesthetic sense, and I really think that Design It fits a niche in the community that wasn't met before."
Wang would like to thank her mother, her sister and her friends for their constant support, along with the student body and the school faculty.
"My first reaction [when my name was announced as queen] was that I was surprised, and then I had a short panic attack because I forgot where I was supposed to walk," Wang said. "But it's very humbling to know that there are people in the student body who really think that I contribute to the school and think I deserve to be recognized for it."