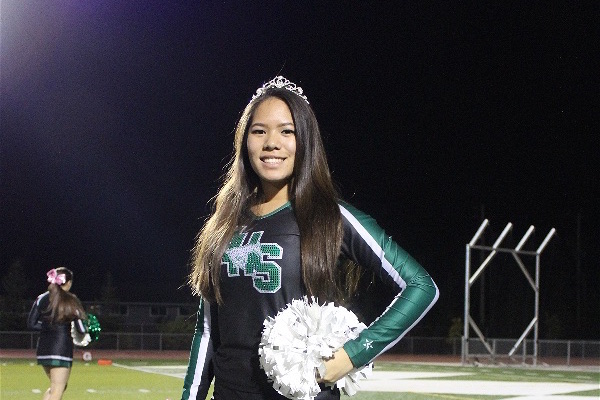 Princess Nicolle Ayon Campos has a unique heritage, being half-Chinese and half-Peruvian. Ayon Campos is a cheerleader and programmer who said she participates to create a better school environment.
Outside of school, Ayon Campos actively volunteers at her church with friends. At school, she goes to cheer practice a minimum of twice a week and tutors in the Academic Center.
"I'm so glad I joined cheer. I love the girls on this team because we are all kind of like a family, a cheer family. We are working hard this year to make the team the best it's ever been," Ayon Campos said. "The girls put in a lot of hours, especially the ones in competition. Plus, we have great coaches to support and motivate us."
Ayon Campos is also a member of Girls Who Code, which she decided to join after her experience in Java last year.
"I am a STEMist. I believe in gender equality in the STEM fields, where women are underrepresented," Ayon Campos said. "Girls Who Code tries to combat the gender inequality to make things more fair in the STEM fields."
Speech and Debate has also been a big part of her life over the past four years, Ayon Campos said. She is trying out Programming Club this year, and is really excited and looking forward to working on websites and developing her programming skills.
Ayon Campos loves to spend her time with her friends and family by going hiking and exploring new places. She would like to thank her mother and grandmother for cheering her on and always pushing her to do her best.
"I felt so honored to be chosen as princess. It was a lovely surprise to both my family and I," Ayon Campos said.