Newest iPhone 12 is a winner
Should you upgrade to Apple's latest product?
Apple released its newest products: the iPhone 12, iPhone 12 mini and iPhone 12 Pro Max on Oct. 23, according to Apple. All three products feature newer processors, long-lasting battery lives, unique multi-lens cameras and 5G cellular networking, according to The Washington Post.
After analyzing the features of all three phones, I would recommend iPhone 12 for its new squared-off edge design and battery life, the iPhone 12 mini for those who are looking for a lighter iPhone, and both of them for their brand new faster 5G networking and faster processors.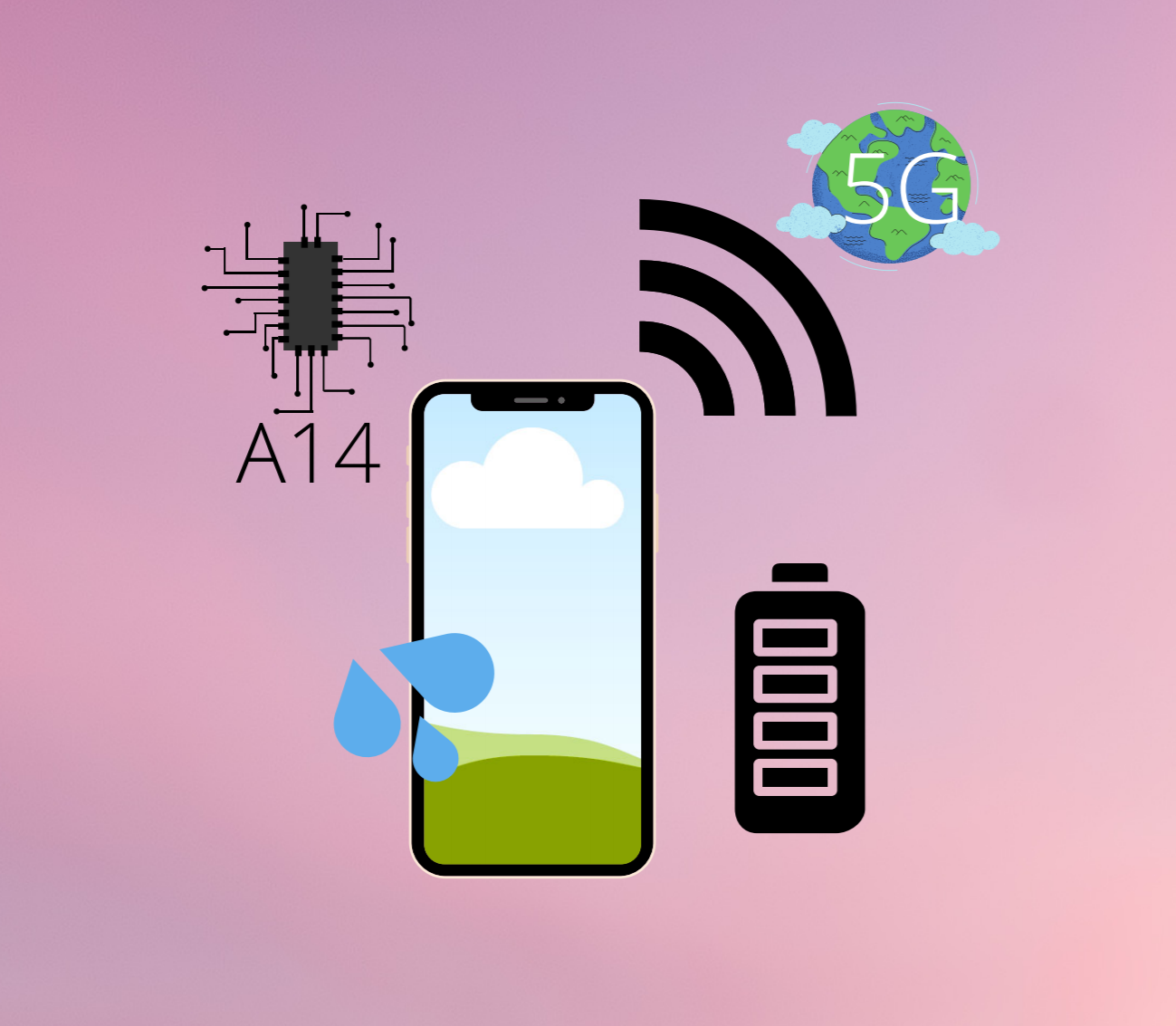 The iPhone 12 and mini were introduced on Oct. 12 and tagged as affordable smartphones offering powerful features. iPhone 12 comes with a 6.1-inch display and two lens cameras which have night mode for better quality photos, along with its newest A14 processor and long-lasting battery life according to Tom's Guide.
The long-life battery can get anyone through most of the day without the need for charging. The phone also boasts stronger screen glass with water resistance, according to test results from CNET.
Personally, the iPhone 12 would be the perfect choice for me. I can use it to take pictures on vacation, join Zoom meetings with perfect video quality due to the upgraded lenses and use it all day without the need for charging.
When I first heard about the features of 5G networking, I was instantly excited. I imagined clicking on a new website with no wait time. I was comforted in knowing the battery would support watching YouTube videos and using different apps all day without the need for charging.
The price ranges from $849 for iPhone 12 (128 GB) and $749 for the mini (128 GB) according to Apple. The mini includes all the features of the iPhone 12 but is smaller. It is perfect for those who love to type with one hand or who simply just want to upgrade to a lighter, easier to carry iPhone.
After looking into the design of the new phone, I found the square-off edge made the iPhone 12 easier to grip. When it comes to the mini, reviewers like Marques and Unbox Therapy love the smaller iPhone 12 mini and its ability to be held in one hand, but aren't impressed with its battery life due to it being the smallest iPhone model.
The iPhone 12 has definitely been a success in its performance in comparison to other models. If you are deciding whether or not to upgrade to Apple's latest iPhone, first figure out if you are happy with the phone you're using now. If you are, keep it, there's no need to upgrade to iPhone 12 just because it's the newest model. But if you are looking for a new design and better performance, the iPhone 12 is definitely the experience for you.