Sound from teen impresses
Fifteen year old singer-songwriter Ray Goren comes out with EP album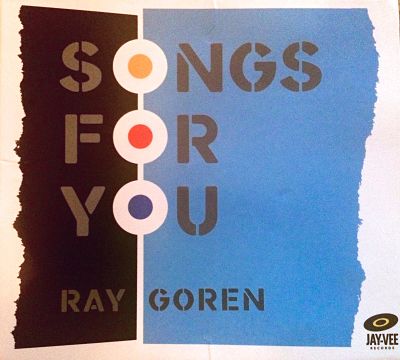 Ray Goren's young age is undeniably impressive, as he is writing his own music and lyrics at only fifteen.
Goren's EP album "Songs For You" is a compilation of five songs. All are unique yet have similar undertones and basic feeling.
His instrumentals are notable as well. Goren plays the guitar and keyboard, and is backed by various other melodious sounds. Background music includes everything from tenor sax to trumpet to finger snaps. While there are many different noises and rhythms to pay attention to, they all meld together to create unique songs.
Goren's lyrics aren't lacking in creativity or passion, yet I do have some issues with the repetition in some of the songs. I see why Goren chooses to repeat certain lyrics, but on occasion it is bothersome.
His voice on the album is clear and crisp and does not fall victim to the multiple background instruments. Goren does a fantastic job in mixing different vocal tunes with catchy instrumental rhythms, drawing his audience into the songs.
I thoroughly liked the varying speeds and tones in the album. There's a song for any taste on the album, as he mixes slow emotional songs with quicker-paced ones.
Personally, I really enjoyed this album and cannot deny listening to it over and over again while doing homework, chores or even falling asleep to the five songs on repeat. "Songs For You" can be anything from a good choice to listen to while driving to getting work done.
I would highly recommend checking Goren's work out, as this EP is noteworthy and highly enjoyable. For $5.99 on the iTunes store, "Songs For You" is definitely a good way to spend your money.