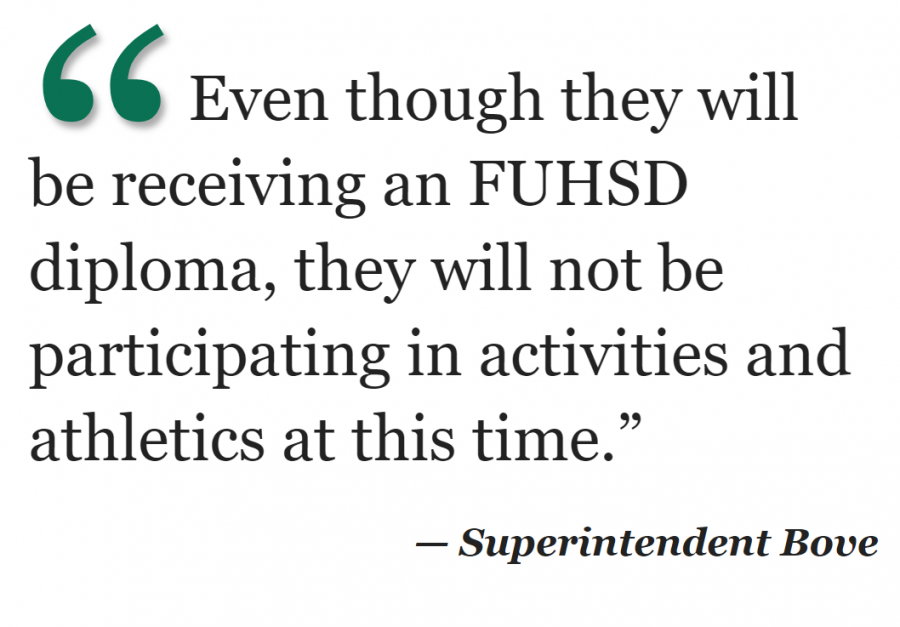 For many, the incoming school year brings many students back to in-person instruction. However, following State Assembly Bill 130, some students may choose to continue the virtual format.
State Assembly Bill 130 allows K-12 students to participate in a remote independent study program. FUHSD has partnered with Edgenuity to provide an alternate learning option to students not attending in-person instruction.
Students learning with Edgenuity will no longer be enrolled with HHS, however they will receive an FUHSD diploma, according to an email sent out by FUHSD.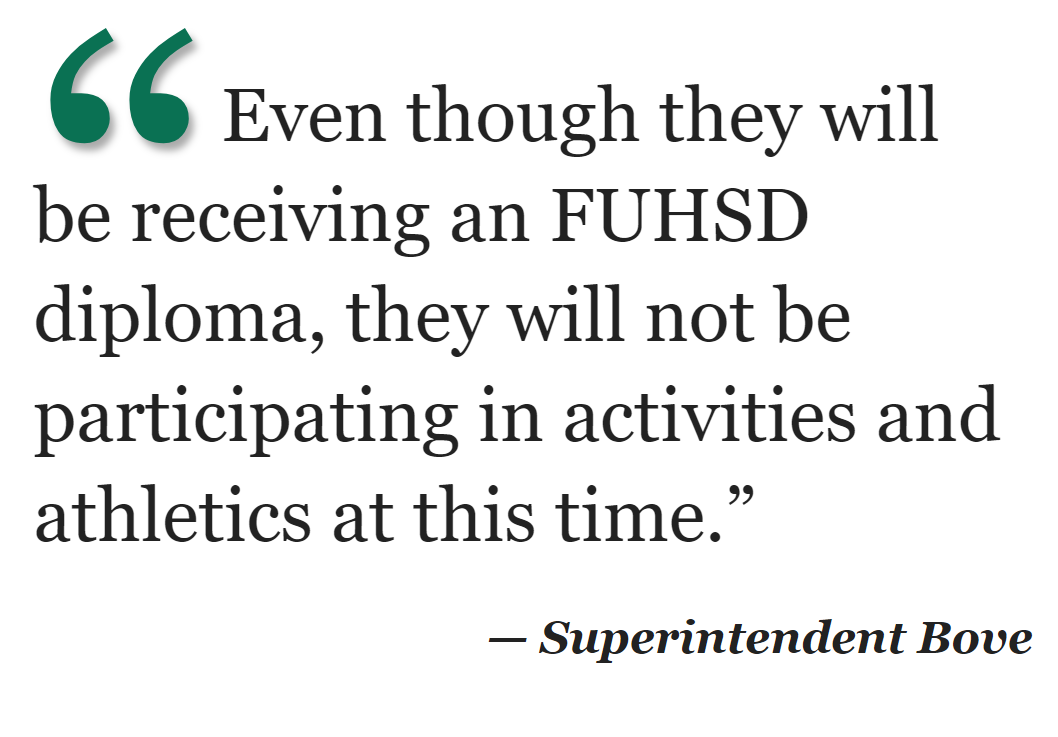 Students in the remote option will not be able to participate in on-site clubs, classes and sports, according to Bove. 
"Even though they will be receiving an FUHSD diploma, they will not be participating in activities and athletics at this time." Bove said. "If there's a medical concern about coming to school, we believe there's reason to think that there would be medical concerns, outside of school and activities or athletics.
In a July email, FUHSD said the program is self paced. Not many students at Homestead have opted to take the online option, principal Greg Giglio said in a Zoom interview. 
Edgenuity does not offer all the same courses given at HHS, superintendent Polly Bove said. 
"Edgenuity has an incredible list of courses that match up with ours, and then it doesn't have some courses that match up with ours. There are going to be some of the resources that those of you that are coming to campus have that the students that are taking independent study don't."
Junior Grace Huang said she opted for the remote program due to medical reasons. In a Zoom interview, Huang said she feels somewhat confident about the program, with some unease surrounding how self-reliant the program actually is. 
"I would say I'm like, 75-80% confident that I can finish the courses, but who knows."
Structure-wise, Huang said there is no schedule for when assignments will be due and when classes should be taken.
"It's a little intimidating because junior year I'm taking some harder classes, and not having a teacher that's teaching live is a little scary," Huang said. "I feel like I really have to keep myself accountable. Everything is self paced, so I can't slack off. Basically I have to really give myself a schedule, and do everything that I have to do on time or else it's just kind of a disaster."

Unlike Huang, junior Samantha Gonzalez is returning for in-person instruction. However, Gonzalez said she feels a little unsafe returning since when she returned to hybrid learning last school year, Gonzalez said she noticed students pulling down their masks. Despite this, Gozalez said she is still confident the staff are doing everything they can to make sure everyone on campus is safe.