The FBLA member journey
New members dive into opportunities and experiences offered
As sophomore Kartik Joshi was gearing up to begin a new year at HHS, he heard about FBLA and the numerous growth opportunities the club offers. Joshi said he was excited to try out the club and improve his understanding of business. 
FBLA returned to in-person meetings this school year which means that members have the chance to once again interact with one another face to face, Joshi said.
"A goal I have is to network with all the people in the club to get to know them, get networks and possible contacts from the new people I meet, to collaborate with," Joshi said.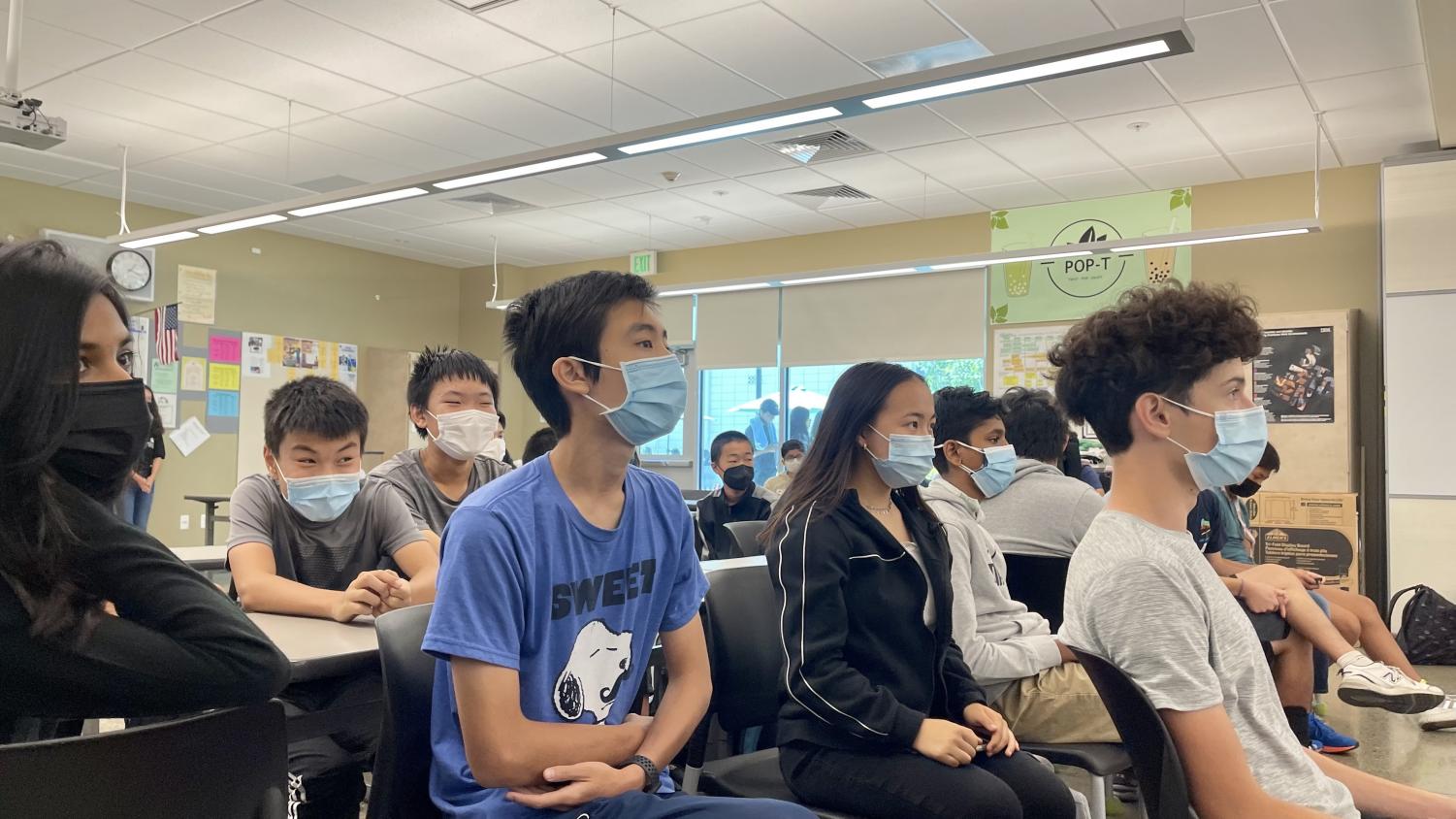 FBLA offers students the opportunity to learn a wide variety of skills which make the organization intriguing to join including gaining experience interacting, public speaking, sharing ideas and innovating, freshman Sanjitha Pamukuntla said in a Zoom interview.  
"I hope that I become a more open and outspoken person so that if I do have any ideas to share, I'm willing to share them properly so that other people can understand them too," Pamukuntla said. "I really want to make a difference in the community, whether that's a physical difference or social difference." 
Learning to step out of comfort zones and gaining new skills is a part of the process of developing good public speaking abilities, Joshi said. Learning to get over the fear of speaking in large crowds is something he said he hopes to work on this year through being a member of the club.
"I want to learn more public skills because that's what the business part of this deal is," Joshi said. "Going up there talking, not being scared because one of my things is that I get kind of scared when I'm talking on stage."
FBLA not only gives students the chance to improve their own skills but to also give back to their community, which means having a positive impact on others, freshman Onuva Ekram said. 
"The club officers mentioned that we could do something tangible for the community, HHS and for ourselves too," Ekram said. "I want to be able to make an impact in some way and see how the whole thing will go so I can learn from it and know what I can give in return."
In addition, the many different events members participate in throughout the year are a big part of FBLA along with learning how to collaborate effectively with others on club projects, Pamukuntla said. 
"I'm looking forward to the competitions and the partnership with business projects. I think it's really cool you get to interact with CEOs and managers of companies," Pamukuntla said.
Another important aspect of this club is understanding the process of how HHS's FBLA continues to be the number one chapter in our nation, Joshi said. The continuation of success within this club has helped members grow an interest in the achievements.
"I know that they're one of the best FBLA clubs," Joshi said. "But I really want to know how they function on the inside and how they produce such great and impressive results every year."