Spotlights on success
Over 90 speakers present at biannual Career Fair
The biannual Career Fair took place on Thursday, Jan. 14 with a record-breaking 90 speakers, filling every single classroom. All students chose three sessions to attend during an extended tutorial with a special bell schedule, which featured guest speakers for careers ranging from engineers to pilots to cosmetologists.
The planning process for this event began in August 2015, spearheaded by College and Career Center advisor Mary Lund and a resource group of around 20 teachers and administrators. The team reached out to potential speakers through paper forms presented at Back-to-School Night as well as personal contacts of staff members. The PTSA and student volunteers from FBLA, HOP and NHS were also involved.
Lund emphasizes the importance of this event to the student body.
"I've had students come in and say, 'I'm so excited because that is definitely what I want to do,'" Lund said. "You go, 'Wow, okay, I could do that!' And then you understand what path it takes to get there … [The process] is very good."
One goal the planning team had this year was to increase the number of speakers, a goal Lund said was definitely met. However, she is already looking ahead to the Career Fair in 2018.
"Next time, I want to have a variety of education: have more of the vocational side, not just the college-route jobs, because our population is so mixed and diverse," Lund said.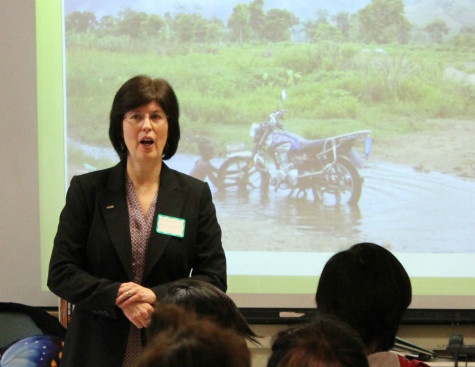 Isabelle Bully-Omictin works for a non-profit professional membership association called the International City/Council Management Association (ICMA), implementing international programs with funding from different donor agencies in every region of the world.
"Most of the work that we do is focused on strengthening local governments," Bully-Omictin said. "The biggest challenge that we face is building local capacity, and ensuring that we don't do the work for people. We do it with our local counterparts and then that way we ensure the work is sustainable."
Bully-Omictin was directly introduced to this career path after taking courses in college and following several internships.
"Try to find opportunities to travel overseas… even if it's just a two-week mission or church-related program," Bully-Omictin said. "There are a lot of different challenges, and you need to know if this is something you'd really like."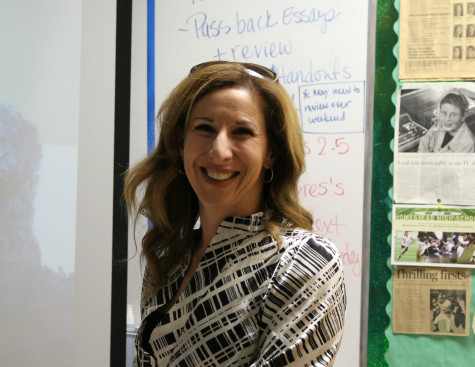 Joelle Maletis works as a psychologist, mostly with members of the military but also couples, parents and children.
"People come in and we basically do talk therapy," Maletis said. "It's very quickly rewarding… there's that instant gratification where you watch people change very quickly."
She began working in the field in 2008, after a career of dancing as a ballerina and in mass media.
"It's my second career… it really was a shock," Maletis said. "My undergraduate was not in psychology, and I had no experience at all."
Maletis works long and emotionally exhausting hours.
"You tell your friends and family, 'Don't call me, don't text me, don't invite me to events.' I drop off the radar," Maletis said. "It's very hard to watch people in pain, and it's hard to watch families argue."
Nonetheless, she said she ultimately loves what she does.
"It's one of those jobs where you really get to be yourself and you get to know people very well," she said.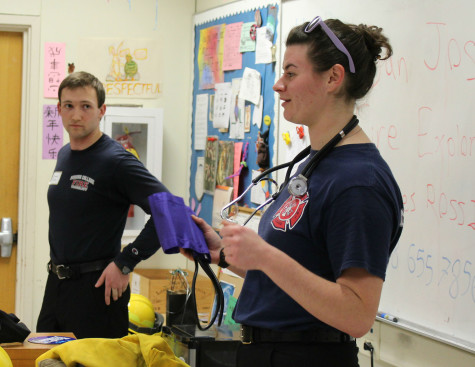 Kassandra Strangio and James Rossi are both emergency medical technicians (EMTs) who recently underwent training at Mission College. Rossi is an EMT safety officer at a high-end retirement community, while Strangio is entering firefighting when the wildland fire season starts around May this year. As EMTs, they assist paramedics with medical tasks such as wrapping up injuries and performing CPR.
"[Being an EMT] is more than just basic medical training, but not extensive," Strangio said.
Both Strangio and Rossi said they highly recommend following an EMT program through a community college or otherwise. It builds skills such as teamwork, focus under pressure, commitment and dedication, Rossi said.
"It's something that you can apply in your life, something you won't lose… it's a good opening for any type of related field," Rossi said.
"There's no harm that can come from it," Strangio added.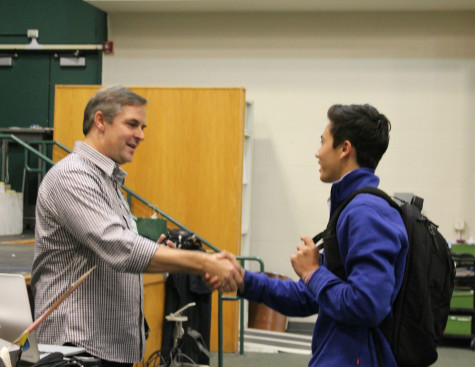 Coburn Watson works for Netflix, an online media streaming site, as a director of around 30 people in cloud performance, traffic management and reliability.
"I liked the aspect of technology because there were so many different things to work on," Watson said about entering the field.
"My guidance is really don't focus on the position as much… what I focused on was the passion of my job and what I was doing," he said.
Watson cheerfully greeted students as they approached him with questions after the presentation, all charisma.
"Being a director requires, in most places, to be very effective socially and communication-wise, and you want that skill," he said.
Aside from this specific advice, Watson couldn't emphasize enough the variety of different roles one could take on in a large technology-based company such as Netflix.
"Focus less on the title, and focus more on what you're doing," Watson said.