New year, new clubs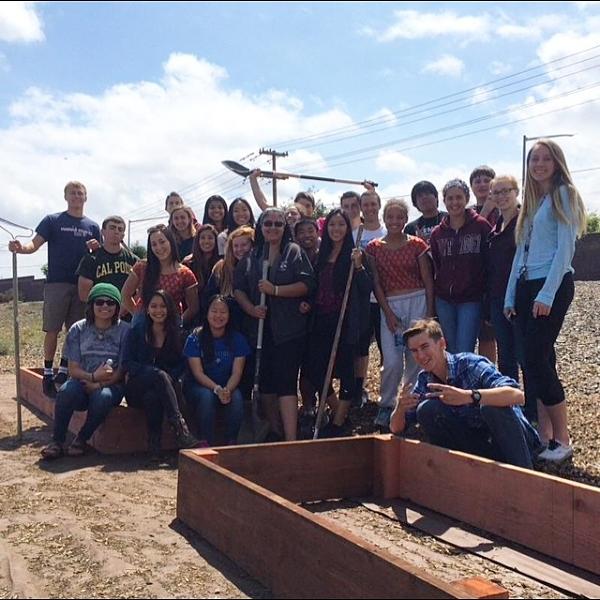 Green Ops
With a drought in the way, and carbon emissions clogging up our environment, Green Ops is looking to help students fight these problems. Senior Alexandra Tadros is club president, and senior Nathaniel Wipfler is vice president, but they weren't the only ones who established Green Ops.
The idea came from a project done by an AP Environmental Science class last year.
"It's this second semester project that the whole class does, and that's how we got the school garden started," Tadros said. "One of the requirements is how you're going to keep the project sustainable, and so we actually started a club."
George Bechara has been the club advisor since he replaced the APES teacher from last year. The club kicked off their first meeting on the 12th of January with around 20 people, and will hold meetings every other Tuesday in K1.
"The club is an environmental club that's gonna be on campus to promote sustainability and environmental activism, and we are gonna do different projects throughout the year," Tadros said. "And one of our first ones is gonna be starting up the school garden."
According to Tadros, the goal of Green Ops is to make HHS a more environmentally friendly campus and to look into environmental problems such as carbon emissions and water conservation.
"We're gonna be working closely with different clubs like the Key Club and so we'll be promoting environmental awareness around the school," Tadros said. "The more people we have involved in the club, the more of an impact it will have on the campus, and that's gonna be our main goal."
HHS F.I.T.
F.I.T. is made for people who want to change their bodies and their lifestyles, said club founder junior Yash Satyavarpu. Satyavarpu said he made the club because when he started high school he was very unhappy with his body, but made lifestyle changes and decided he could help others too.
"A lot of people at the school want to become better versions of themselves," Satyavarpu said. "F.I.T. would basically give them the opportunity and empower them to make the right decisions."
The club aims to help people change their lifestyle and also present interesting projects and activities.
"We were thinking of having guest speakers come in and talk about nutrition, or weekly weight lifting," Satyavarpu said. F.I.T might also provide Zumba classes and P90X workout sessions during lunch.  
Meetings will be held at lunch on Tuesdays in K2, starting Jan 26.
Aside from school meetings, the club is looking to connect with bigger communities.
"We were thinking of partnering with Cancer Society and doing a 5k near the end of the year," Satyavarpu said.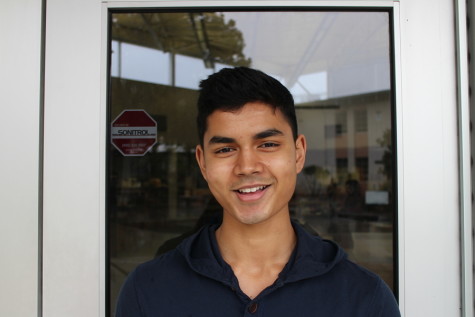 Aerospace Club
Aerospace Club is a new club this year that gives students the opportunity to design and build aircrafts and spacecrafts.
"Aerospace Club is a group for Homestead students who are interested in the aerospace industry, to be able to collaborate on different projects and test their enthusiasm for the field," president junior Bryce Woods said.
The club started out informally years ago with a group of six friends  
"It's something we do on our own anyway, we've built rockets and launched them before," Woods said, "and we thought there are other people interested in this besides us, so why not do something good and create a group."
Advisor Alice Carvallo supervised the first meeting on Wednesday in B107 at 3:10 p.m.
"It's not on the books yet, but we're planning on eventually building a large rocket that could carry a payload to maybe a thousand feet up or higher," Chief Engineering Officer junior Ethan Narad said.
Aerospace Club isn't just planning on staying local.
"There's a nationwide organization called TARC, Team of America Rocketry Competition," Narad said, "and we're hoping on someday becoming affiliated with them."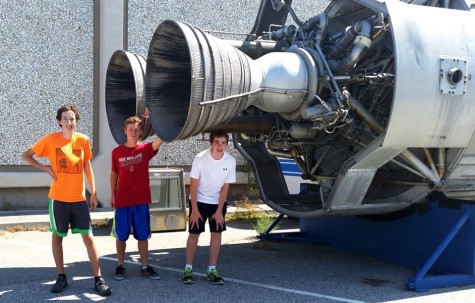 Russian Student Union
Looking to bring together people of similar cultures, sophomore Josh Shamelashvili and junior Bailey Young created Russian Student Union.
"We wanted to bring greater appreciation of the Russian culture," Shamelashvili said. "And it's not just Russia, it's all Slavic countries, so like Belarus and Ukraine," Young said.
Another name for the Russian Student Union is the "Slavic Club," which is less of just Russian focus, and more about bringing together Slavic students, who come from a variety of countries and share a similar culture, language and history.
Even if someone doesn't speak Russian or even relate to Russians, they can still come and learn about the culture and enjoy traditional Russian games.
"We'll split the club into Russian speakers and non-Russian speakers for a little bit of it," Young said, "and teach the non-Russian speakers basic Russian phrases so that they can use them and talk with the Russian speakers."
The club is going to meet on the first Wednesday of every month in the Black Box, overseen by their advisor, Leslie Lloyd.
"We wanted to bring more awareness and introduce them to the beauty of Russian culture, because it's kind of suppressed here," Young said.
The club is planning to include classic Russian card games during meetings and teach students about other Russian traditions.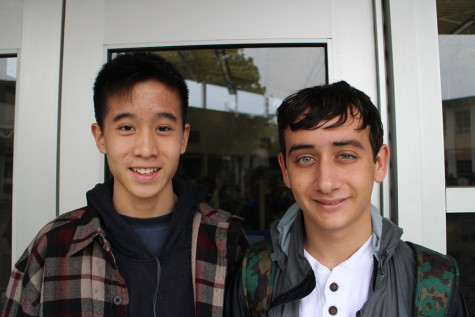 Black Student Union
Another culture-based club introduced this year is the Black Student Union, established by three co-presidents, senior Erielle McCloud and juniors Zerin Amiwero and Summer Smith.
"We just want to teach culture and teach about the idols, and also address stereotypes and try to get rid of them," Smith said. "Because there's a lot of stereotypes that are just wrong and negatively told."
The presidents stated that the club isn't just for African Americans but also for other ethnic groups that are minorities at Homestead.
Two of the things the Black Student Union is going to focus on is volunteering and teaching.
"Our goal is also to participate in a lot of community service and give back to the communities," Amiwero said, "and to also teach about African American culture, and social idols."
Shawnee Rivera is the club advisor, and its first meeting was on Jan. 28 in C12.
"One thing we really want to do is create a step team, which is like a dance team, kind of similar to Krew," Smith said. "Just have something that gets people involved and lets people know about the Black Student Union."
An important  thing the club will focus on is helping others.
"My church helps refugees almost every weekend," Amiwero said. "They have the Big Sister, Big Brother organization. There's also nursing homes and just different volunteer opportunities."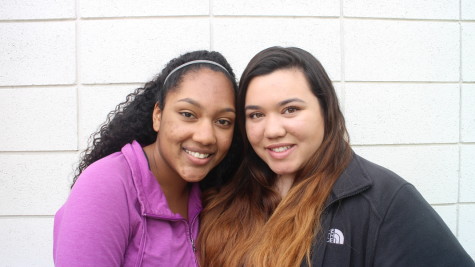 Investments Club
Looking to inform students about finance and money investments, Cyrus Miremadi and Jonathan Mendelson created Investments Club.
"It's all about financial responsibility," Miremadi said. "We basically wanna teach Homestead kids about a plethora of different topics that finance investments have to offer and their responsibility in those aspects."
The club's second president, senior Jonathan Mendelson, is an FBLA officer, and one of the club advisors, Graeme Logie, is an FBLA advisor as well.
"We wanted to split Investments Club into two sections," Mendelson said. "First is investments, which means that we're gonna do stock simulations, workshops, etc. with local universities and guest speakers."
The other section is microfinance, in which they will be helping the community give microloans to businesses who need a little help to get up and running.
"It's basically diving deeper into the finances, different areas of our economy and to basically install some sense of financial literacy," Miremadi said.
The club has already had one social and is planning another. According to the officers, around 45 people showed up, and they are expecting many more at the club's first meeting.
"After our first meeting we do plan on getting right into working with workshops," Mendelson said, "we wanna do a stock simulation, just through an online site where we take a hundred thousand virtual dollars and people get to invest it and work against people and with people in the club."
The first meeting took place on Jan. 21 in B101 during lunch.
"We just want to grow within Homestead and then branch out into the community, possibly go to middle schools and local community centers," Mendelson said. "It's important for people to know that they have to properly manage their money in order to be successful."