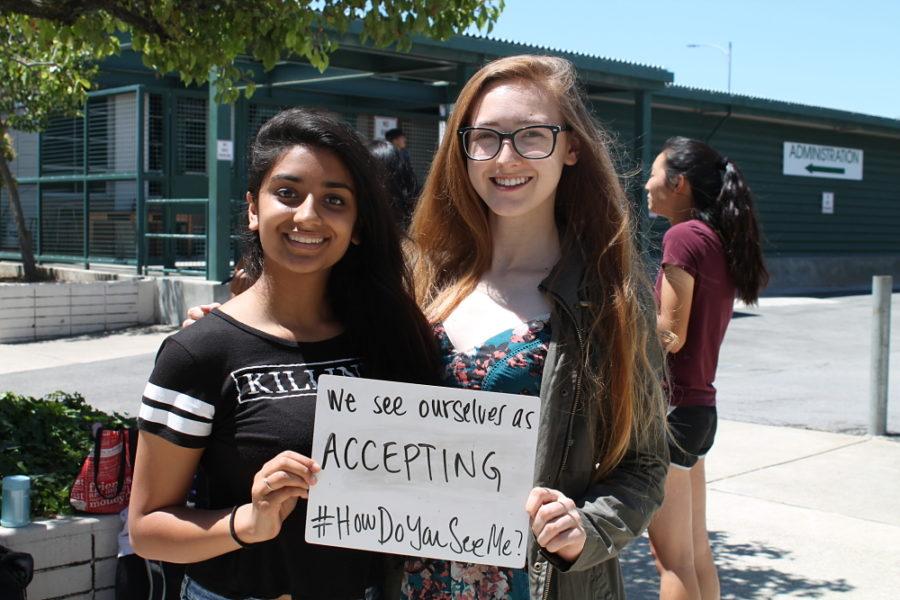 Last week, The Differences Among Us club (TDAU) ran "How Do You See Me?" week, their final awareness event of the year.
"[TDAU] spreads awareness about people with disabilities and just overall works to create a more accepting community and bridge the gap between people with and without disabilities," club vice president and junior Danielle Collett said.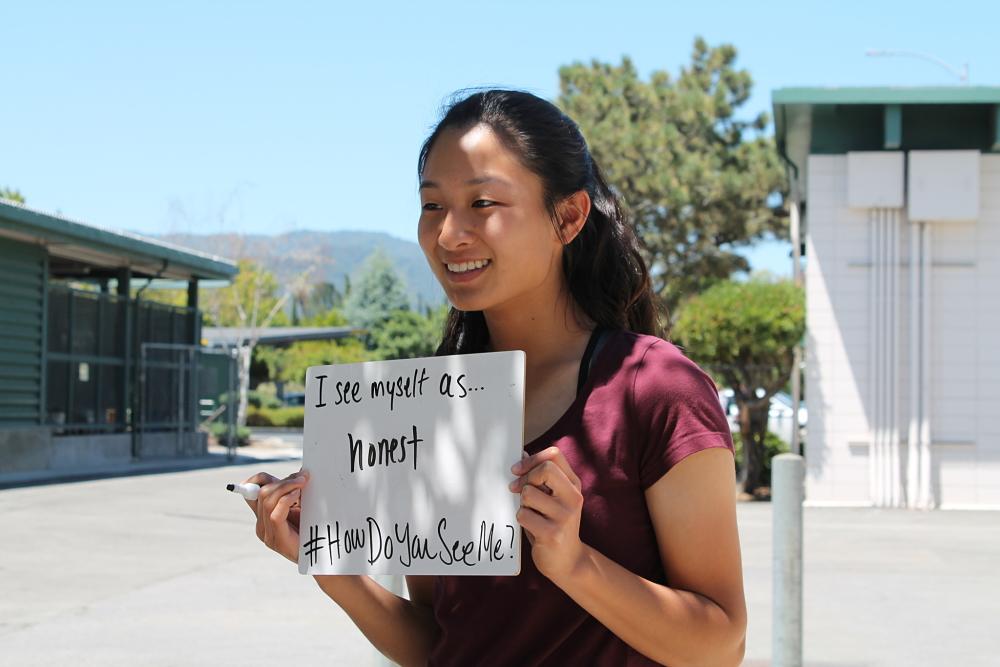 Collett and club president junior Samhita Kadiyala took photos of students around campus holding a board that read "I see myself as…" filled with an adjective of the student's choice to complete the sentence.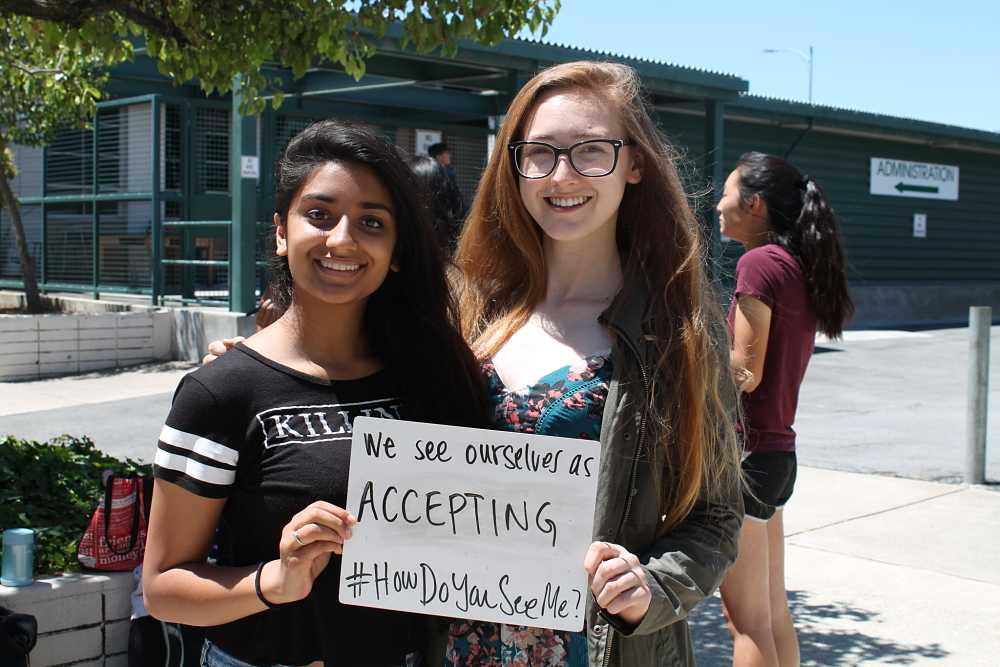 The photos were used to construct collage tapestries that were hung in the quad and posted on social media. 
The objective of the activity was to unite people through their common human personality traits, regardless of whether or not they have a disability, Kadiyala said.
"Often times when we see someone with a special need, the first thing we think of is something offensive," Kadiyala said. "You might think of them and think… you know, 'cripple' or 'incapable' or things like that, when in reality that's completely untrue and they are funny and athletic and smart just like everyone else. And they are vulnerable people, they're shy, they're introverted, they're extroverted – just like normal people."
The club has organized awareness campaigns for individuals with visual and hearing impairments, autism and other disabilities in the three years they have been on campus.
"Students with disabilities are two to three  times more likely to be bullied and so we kind of wanted to spread awareness about that and also change the way that people see themselves and kind of cast a positive light," Collett said.
The rest of the photos can be seen at TDAU's Facebook page.