The search is over
Mayer's "The Search for Everything" is beautiful, relatable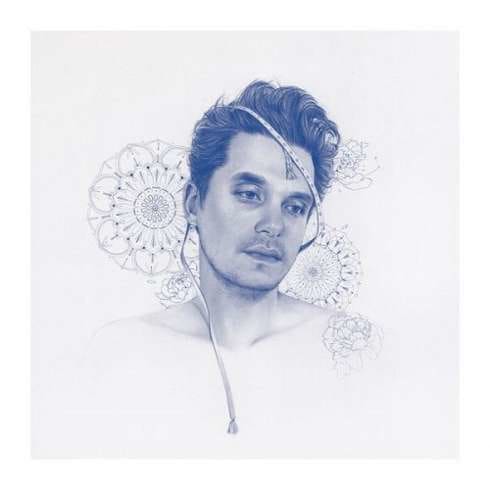 Unlike some of his older, optimistic and playful music, John Mayer's new album "The Search for Everything" is brutally honest about the pain of heartbreak. Even the melancholy expression on Mayer's face in the cover album art expresses his struggle to find happiness through love.
Some of the songs on this album were done in a different style than Mayer typically does, with slower pop sounds compared to old songs with a folk sound.
The song-writing on this album is what kept me coming back to listen to more music. Mayer's smooth voice coupled with brilliant lyrics made me understand the pain he is trying to express and relish the happy moments he describes.
Most tracks feature simplistic instrumentals that pair stunningly with the thoughtful words Mayer sings. Another interesting layer I found within the album was its ability to serve as background music as I completed homework, which juxtaposed with its ability to capture all my attention if I allowed.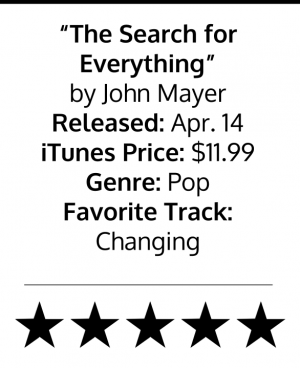 My favorite track on the album was "Changing," a ballad that discusses every person's ability to continue changing throughout their life, regardless of age. It is an inspirational song that encourages listeners to grow and become stronger after facing challenges.
Another of my favorite songs was "You're Gonna Live Forever In Me," which dove into the impact other people leave on our own lives. I appreciate that Mayer took an optimistic approach to transform the sad concept of loss into music.
Some of my other favorite songs on the album include "In the Blood," "Still Feel Like Your Man" and "Rosie."
With "The Search for Everything," Mayer has crafted a beautiful piece of art that many can relate to. The album both celebrates and mourns love through unique and thoughtful lyrics. Mayer is a talented artist with plenty of hit songs, but this expressive album shows that he is nowhere near done creating incredible music.