Ingah describes life before teaching
Spanish teacher Lidia Ingah was born in Mallorca, an island in the Mediterranean Sea part of Spain.
"I was born and raised there, and I even went to the university there," Ingah said.
Ingah said her childhood on Mallorca consisted of very fun and peaceful memories.

"We could just decide to jump outside and meet our friends at the beach," Ingah said. "It was a lot of fun."
When she was in elementary school, Ingah said there was a child with a speech impediment, and her time spent helping him be more comfortable with talking inspired her to pursue an education degree in college.

"There was this boy that always stuttered when he talked, but the teacher realized that whenever he was with me, he could talk normally," Ingah said. "To be able to help him gain confidence really inspired me."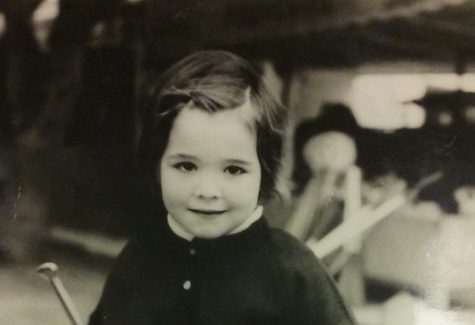 Ingah said she met her husband when she was visiting her sister who was studying in the United States. Eventually, because her husband was an engineer, Ingah decided to move to the Silicon Valley.
Although Ingah said she had been learning English as a part of her studies while in Spain, she could not hold conversations because the language was taught so literally.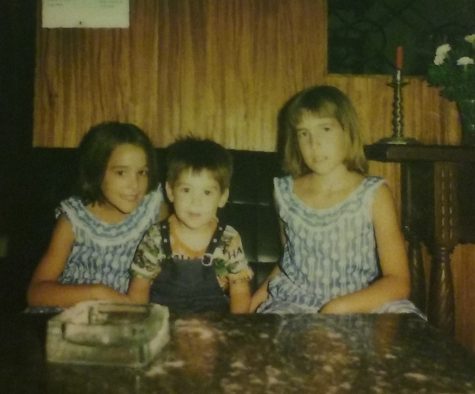 "It was really hard for me to talk with people and I felt like a child," Ingah said. "I was always taught through fill-in-the-blank tests and memorizing vocabulary."
Through this experience, Ingah said she was influenced to teach differently.
"I stress teaching with actual conversations rather than just vocabulary memorizing and translations," Ingah said. "There should be chances for the students to actually use the phrases and things they learned."
Prior to coming to HHS, Ingah said she also taught Spanish at other schools and organizations.
"It's my fourth year [at HHS], and I really love the environment here," Ingah said. "All the students are so willing to learn and understand the culture, and I really love that."
Ingah said the advantages of being multilingual opens doors to more opportunities, both culturally and job-wise.
"If you know another language, there are much more opportunities for work, especially knowing Spanish in this area," Ingah said. "Also, you can much better understand the people and needs of a different culture if you know the language."
In her free time, Ingah said she likes to hang out and socialize with her friends, especially at coffee shops, and go on trips with her family.
"I really love traveling. I try to save as much money as I can and visit other countries. But the most important is visiting my family back in Mallorca," Ingah said. "I want my boys to understand their culture and heritage."