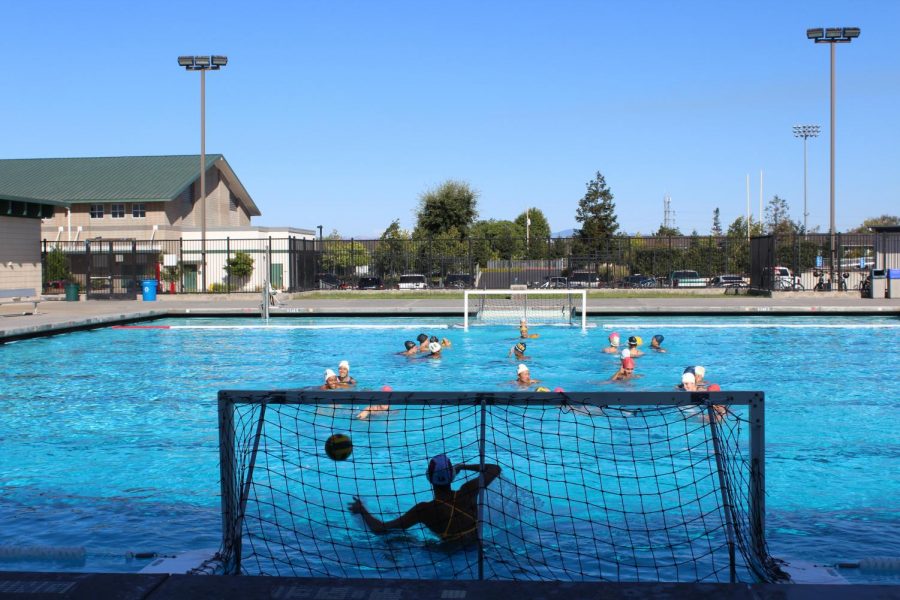 Naomi Baron
Water polo coach Haley Bridges will be moving from coaching the JV team to the varsity team for the 2019-2020 season. The previous varsity coach, Heather Bonvechio, who teaches in the resource department, is taking the season off due to maternity leave, Bridges said. Bridges previously assisted Bonvechio in coaching the varsity team.
Bridges has played water polo for nearly a decade and this season marks her second year as a coach at HHS. Bridges grew up as a competitive swimmer. When she entered high school, she said she realized she wanted to try something new: water polo. 
Bridges played water polo from her freshman year of high school to her senior year of college, until she was struck by a season-ending injury that required surgery.    
Despite her injury, she said, her love for the sport remains and water polo continues to be her passion.
Bridges said she is eager to start coaching the varsity team and working with the players. She praised the team members for their unity and ability to work together.
"This specific team works so well together," Bridges said. "The best part about the varsity water polo team are the players themselves and the fact they have so much fun together and truly [love] playing the game."
Bridges said her goals are to work closely with the team to build a strong sense of togetherness, in addition to enhancing the team's skills. 
"The varsity team could be improved by just working a little bit better together as a team," she said. "They are already so connected to each other but [I hope the team] really gets to that next level: understanding plays and where everybody's at without even needing to think about it."
Players on the JV girls water polo team said they are sad to see a coach they respect and connect with move to varsity, but expressed high hopes for the varsity team with Bridges as their coach. 
"[Coach Bridges] is very kind and sweet," junior and JV team member Avanti Abhyankar said. "She makes sure each and every one on the team gets playing time and makes it fun to be on the team."
Players on the varsity team said they are excited for the season and look forward to having Bridges as coach. 
"Coach Bridges was a really good coach last year for JV," junior and varsity player Maddie Lakritz said, "and I think she will learn a lot from coaching varsity. I am really excited for this season."