Students trickle into the line clogging the entrance to the Student Center, waiting to receive supplies for the year. The event, Roundup, took place from Aug. 12-13 and served as a chance for students to receive their schedules, buy an ASB sticker, take yearbook photos and meet up with friends.
Assistant Principal Brian Dong has been responsible for organizing roundup for the past three years. For Dong, one of the challenges of planning this year's event was working around the construction changes the school is currently undergoing, he said.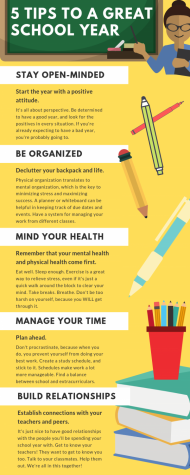 "Obviously," Dong said, "this year we've had to make some changes due to construction and maintenance on campus. We also wanted to showcase the new iHub building that was finished up over summer, so we moved the place where you get your schedule in front of it."
After students received their schedule, they were able to enter the new building to explore the latest addition to campus, the I-Hub, which now houses a number of classes such as engineering, art and computer programming.
Due to the size of the event, organizing roundup is a time consuming task, Dong said.
"Sadly, I only get four weeks of summer vacation," Dong said. "I was back at school on July 29, starting to organize roundup and planning for other back to school functions." 
Despite his short break, Dong said he remains excited for the new year. As the organizer of roundup, Dong said he appreciates the utility the event provides for students preparing for the new school year. 
"After my short summer vacation, I always look forward to coming back to school and seeing teachers and students," he said. "Roundup is a one-stop shop. You get to buy ASB, take your class photo and get your schedule." 
For senior Rose Chan, roundup marks the prospect of a new start.
"It's an exciting time because you get to see all your friends again and then it's the start of a new year," Chan said. "Personally, I really like that start of a new year feeling."
The fact roundup is a physical event contributes to its enjoyability, she said.
"If you did [roundup] online," Chan said, "you wouldn't have any interaction with your classmates. If you were to get rid of round up, I feel like you would still need an event in place of round up to get everyone together before school starts."
Senior Sasha Oberman said the efficiency of round-up should be more than a "one-stop shop."
"I don't think it's much of an event," Oberman said. "You come here, you get your schedule, you take your picture and that's pretty much it. I think it's fine either way, with or without it."
Chan also said she feels roundup is lacking as an event, in terms of its social aspect.
"I wish there was something before round up that's more social oriented," Chan said, "rather than just stand in line for an hour, grab your stuff and [you are] done."