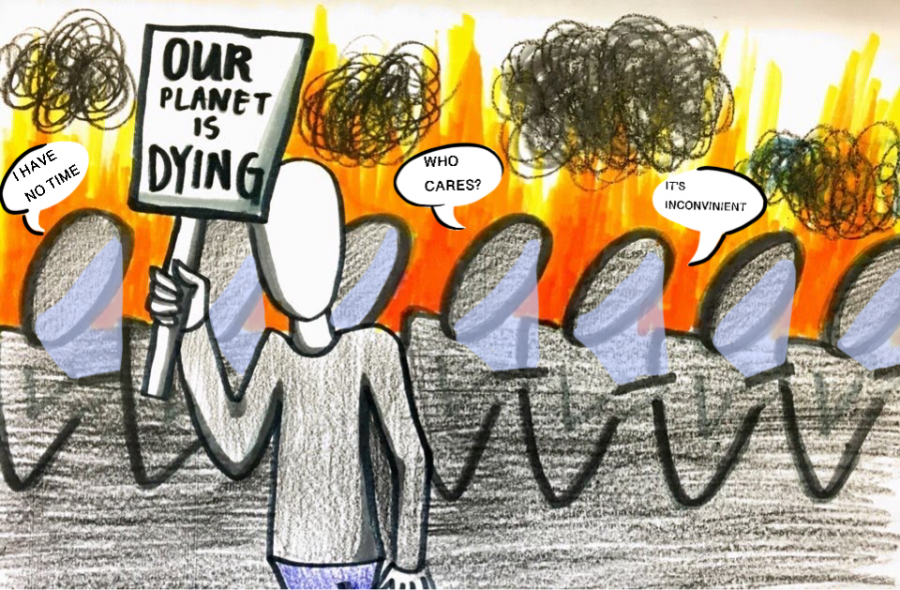 Jane Park
M
any argue that they care about the environment, and insist that we need to take action. But rarely do I see people take measures against climate change. 
Holding our government accountable is ultimately one of the best ways we as American citizens can impact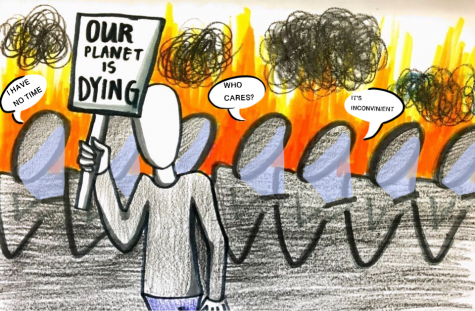 the future of our planet.
But what if your government is incompetent? What if the only way the public can solve climate change is through their own actions? 
According to the New York Times, President Donald Trump officially backed out of the Paris Climate Agreement this month and the decision will be in effect by November of next year. The U.S. will no longer partake in the global regulation to cut its greenhouse-gas emissions to 26 percent below the 2005 level by the year, according to Business Insider.
The U.S. is the world's largest emitter of carbon dioxide, second to China. Nearly all the 2020 election candidates promote the Green New Deal, which calls for zero net carbon emissions by 2050. Voting is a crucial way for the government to hear your voice
While government action is one crucial step toward reversing environmental degradation, individual efforts have value too. 
For one thing, citizens can vote for a candidate who prioritizes the quality of life for future generations instead of our economy. According to Axios news, all 2020 presidential candidates – with the exception of Donald Trump – have a plan to tackle climate change. 
Especially regarding sustainability, people think their actions do not contribute to the overall waste in the ocean and the rising climate. Indifference about the future of our planet further evokes the dissonance between environmentalists and citizens who don't necessarily fight climate change regularly. 
Look at our oceans: the sea is filled with 5.25 trillion pieces of plastic debris and 60 million cigarette filters, according to NBC news. 
One person did not litter this much trash, and no company smoked that many cigarettes. In fact, it takes a mass effort to dump debris into our most sensitive biosphere. As the human race, everyone should take responsibility for it because the fate of the planet lies in our hands. 
According to Joseph Kable, a Baird Term professor of psychology, individuals think it doesn't make a difference if they opt out of the national initiative to stop global warming, and at an international level, this proves to be extremely difficult in trying to encourage action. 
Kable says humans are not successful in thinking about future probabilities and sticking to a deadline. In other words, our natural inclination is to procrastinate, or simply refuse to take heed of our future. 
We have a mere 12 years to save the planet before the effects of climate change are irreversible, according to Post Magazine. We need to take drastic action and change our lifestyles, regardless of convenience, in order to preserve our futures. 
One way you can help sustainability is by reducing the amount of water you are using, cutting down meat consumption, signing up for beach clean ups, picking up trash where you see it, biking and carpooling more often, skipping the plastic cup at Starbucks, and so much more. 
While government policies and regulations are ultimately the most ideal way to reverse climate change, we shouldn't discount the public's effort either. Never doubt that one person can make a difference, because it is possible. Look at Martin Luther King Jr., Mahatma Gandhi, Greta Thunberg. They alone inspired the public to individually take action against various social issues. 
"There is no tomorrow." Why are we waiting for the world to collapse as a reason to act when we can do it right now?