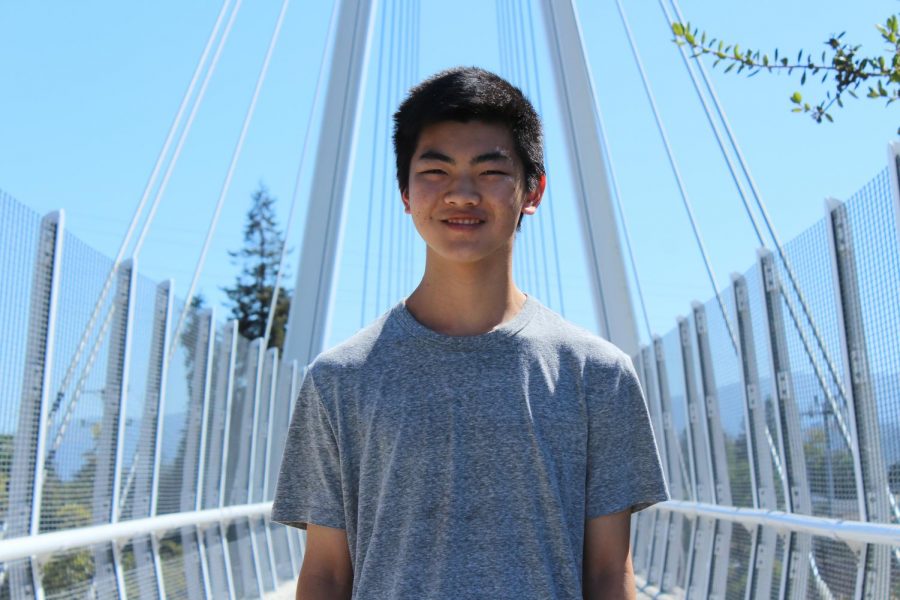 Dexter Tatsukawa is one of the senior news editors for the Epitaph, this is his second year working on the newspaper. Dexter joined the paper in 2018 due to an interest in writing as well as in learning new styles of writing. However, he does not have many interesting hobbies. Dexter used to play saxophone, but does not anymore. 
In his last year at Homestead, Dexter is sorting through college applications and attempting to plan for some sort of near future.
Dexter's favorite foods include fish and coffee and his favorite band is Talking Heads. His favorite weather is dark and slightly wet while his least favorite is hot and damp. Dexter likes the city of San Francisco.
Dexter Tatsukawa, Senior News Editor
May 16, 2020

Quarantine Protests: Ill aimed discontent

(Story/Media)

Apr 05, 2020

Transition into online classes increases communication, possible loss of educational experience

(Story/Media)

Mar 22, 2020

Mock Trial finals cancelled due to COVID-19 risks, team's progress halted

(Story)

Feb 11, 2020

Boys basketball defeated but still determined

(Story/Media)

Jan 02, 2020

Green Ops: clearing path towards healthier environment

(Story)

Dec 18, 2019

Fires continue to tear through California

(Story)

Nov 18, 2019

The Differences Among Us club promotes unity through socials

(Story)

Nov 06, 2019

Homestead Cancer Society presents for Breast cancer awareness month

(Story/Media)

Sep 30, 2019

Social justice clubs act as distributors of information

(Story/Media)

Sep 20, 2019

'Ready or Not' enjoyable but unremarkable

(Story)

Sep 12, 2019

Mustangs lose to Mountain View in season opener, but come back to slaughter SSFHS in game 2

(Story)

Sep 09, 2019

Roundup more than 'one stop shop'

(Story)

Jun 05, 2019

National bike to school day promotes healthy, safe transit

(Story)

May 13, 2019

Cultural, religious clubs create sense of community

(Story)

May 10, 2019

Sushi Social attracts fans of Japanese cuisine

(Story)

May 03, 2019

Boys Varsity Tennis Recap

(Story)

Apr 30, 2019

"Five Feet Apart" has good concept, poor execution

(Story)

Mar 26, 2019

French club cooks breakfast for staff

(Story)

Mar 06, 2019

National Chinese Honor Society hosts New Year festivities

(Story)

Dec 14, 2018

Japanese culture celebrated with karaoke social at CHS

(Story/Media)

Dec 04, 2018

Japanese Honor Society hosts annual karaoke social

(Story)

Nov 07, 2018

Footprints club performs hymns

(Story)

Oct 12, 2018

Junior Prateek Anand dances in KREW for second year

(Story)