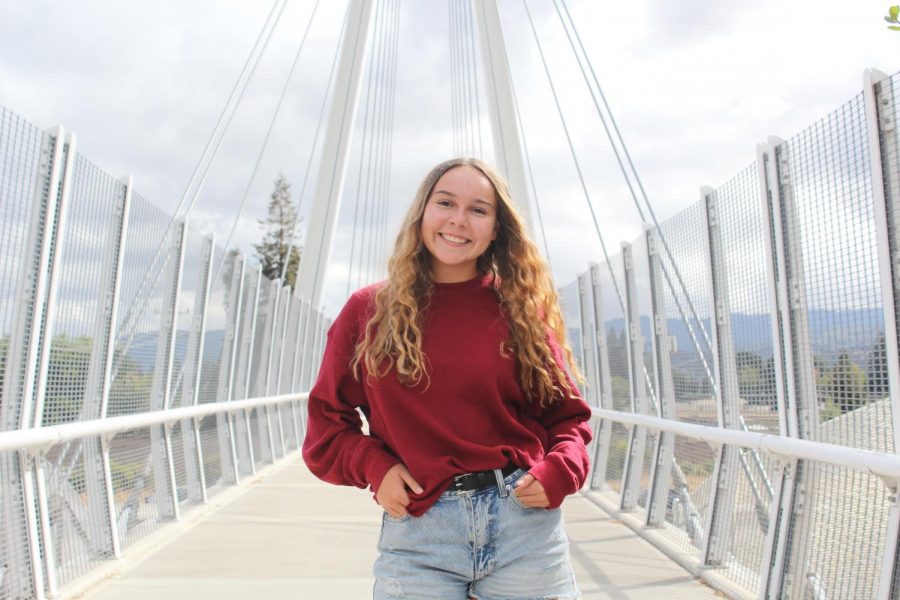 Naomi
is a sophomore and this will be her first year writing for The Epitaph. This year, she hopes to strengthen her writing skills and learn more about journalism. Besides writing for The Epitaph,
Naomi
plays water polo and swims for the school team. She is also part of CSF, a volunteer club at Homestead.
Naomi
's hobbies include hanging out with her friends and family, watching movies and anything that involves getting in the water. 
Naomi Baron, Reporter
Apr 01, 2020

Students create Athena Tutoring as platform for online learning

(Story)

Jan 08, 2020

JV boys soccer players juggle sports, school

(Story/Media)

Nov 19, 2019

Twitter's political ads ban limits freedom of expression

(Story)

Oct 28, 2019

If you can't play nice, play water polo

(Story/Media)

Oct 23, 2019

As AirPod dangers surface, better to be safe than sorry

(Story)

Oct 16, 2019

Field hockey players discuss camaraderie, season so far

(Story/Media)

Sep 09, 2019

Coach Bridges moves to varsity

(Story/Media)