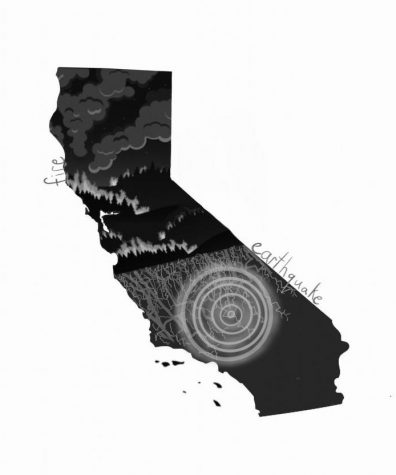 By Leila Salam and Dexter Tatsukawa

December 18, 2019
W hether direct or indirect, the fires in California have had a number of effects on the state's residents. This has not gone unnoticed by the district, which has had to contend with these difficulties. For example, PG&E's power cuts were a situation that was of great concern for school admin...
ISSUE 3 IS OUT NOW!
Get your own copy of Issue 3 in C102!
Follow The Epitaph on Instagram!

The Homestead Epitaph is a five decade old institution of the student press. We are a student run publication without administrative prior review, and have fought for free speech in the supreme court. The Epitaph has won numerous Gold and Silver Crown awards, and the Scholastic Press Freedom Award. The Epitaph welcomes all letters to the editor but reserves the right to edit all submissions. Letters should be limited to 300 words. Please send any articles to homestead.epitaph
@gmail
.com or drop them off in C105. Include contact information. Make sure to follow us on Instagram at hhsepitaph.
The Epitaph
2 weeks ago
Nonetheless, athletes find a way to juggle it all. With nearly a decade of experience, sophomore Jack Ohman is this year's captain of the JV boys soccer team. "Besides [HHS] soccer, I play club soccer year round, with the exception of school soccer season, and I work eight-hour shifts on the weekends at Shoreline," Ohman said. Playing a school sport takes both athletic ability and time management. Players must be responsible because school deadlines do not always align with an athlete's personal schedules.

By Naomi Baron
JV boys soccer players juggle sports, school
Participating in any school athletic program requires a time commitment. Playing for a school team takes time away from homework, studying, work or any other time for extracurricular activities. Playing soccer at HHS is demanding and requires dedication and devotion from players on the team. "We h...