October 19, 2017
Following the daily bulletin on Thursday, HHS participated in the Great California Shakeout, a worldwide earthquake drill that occurs yearly on Oct. 19. Dean Steven Puccinelli came on the loudspeaker to announce the drill...
STEM fair offers beneficial information to students
October 13, 2017
The Silicon Valley STEM College and Career Fair took place this past weekend on Sunday. Many students and parents attended to learn about various colleges, programs and careers in...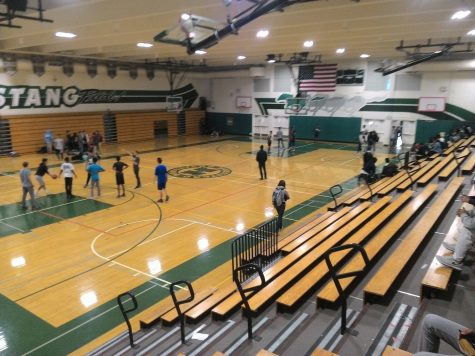 Low air quality forces students indoors
October 12, 2017
Smoke drifting over the San Francisco Bay from wildfires up in Napa and Sonoma counties caused a sharp ...
HHS holds annual lockdown drill
October 10, 2017
HHS' annual "run, hide, defend" drill was held during fifth period on Tuesday. The drill lasted from app...
View All »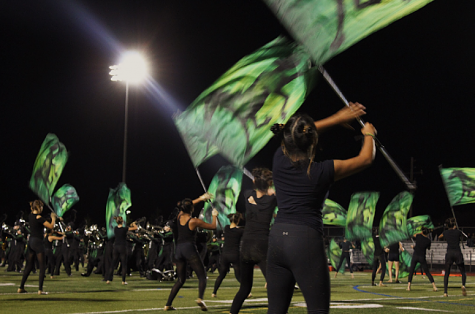 October 11, 2017 • No Comments
The color guard season started off with their first performance on Sept. 8 during the football team's first home game. The team kicked off the season well during their first performance at the Mustang Stadium, showing ...
October 9, 2017
When we hear about famous athletes, we hear about their stunning athletic ability and the gold, silver ...
Victory rings again on Homecoming night against Los Altos
October 7, 2017
View All »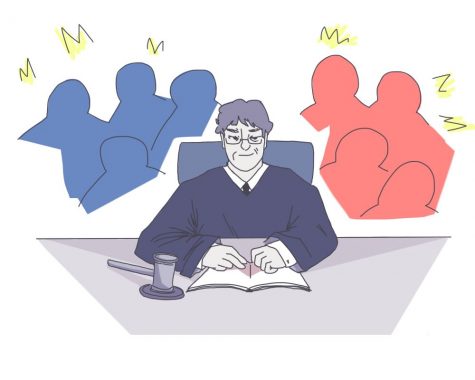 By Jacqueline Beaufore and Laurel Schmidt
October 16, 2017 • No Comments
Mock Trial is one of the many clubs around campus that competes at conventions. The team is given a case and prepare arguments for their side with their attorneys and witnesses in time for competition s...
Humans of Homestead: Friday Nights are for Football
October 15, 2017
...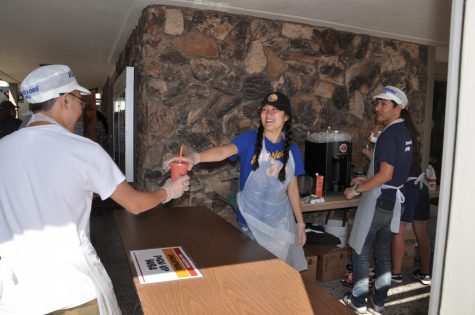 JNHS promotes Japanese culture
October 13, 2017
Japanese National Honor Society (JNHS)/Japanese Club is a club that provides much more than just commun...
View All »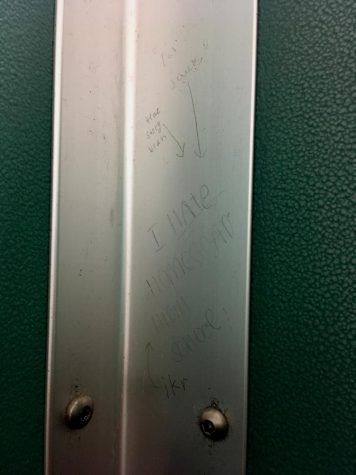 October 14, 2017
S ituated in the girl's bathroom of the lower B Building, "I Hate Homestead" is often misinterpreted as a commonplace defacement. This is not the case. Rather, "Homestead" is a high-brow ...
Cafe Stop is worth stopping by
October 13, 2017
Out of the countless times I've driven past the local Falafel Stop, I never fail to see the restauran...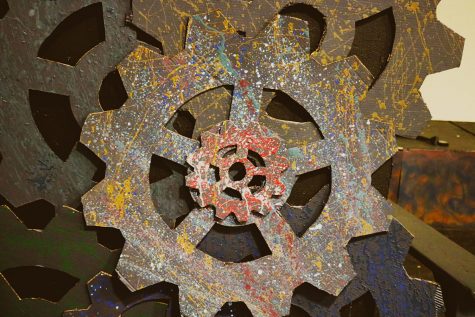 Behind the scenes of "The Servant of Two Masters"
October 11, 2017
T he Drama department performs many plays each year, and their next one is right around the corner. Wri...
View All »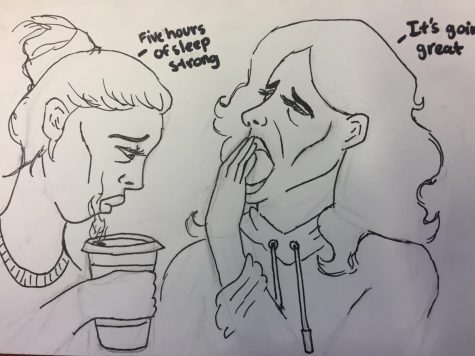 By Renee Wang
October 20, 2017 • No Comments
According to a study done by the National Sleep Foundation, a mere 15 percent of high school students in the US are sleeping 8.5 hours per school night, the bare minimum of t...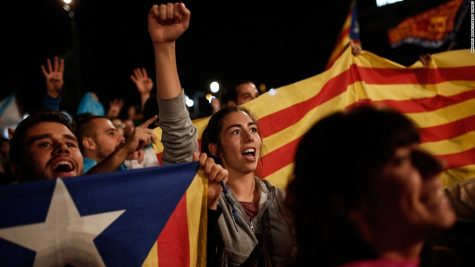 The Ripple Effect: What's in a vote?
October 16, 2017
Consider: a region has its own language, its own flag, its own parliament, its own police force and control ov...
(SATIRE) The Denome's Advocate: Reality admits to having a liberal bias
October 16, 2017
Stephen Colbert's 2006 claim has finally been validated, as Reality, the famous State of Things, officially ...
View All »
Seniors win Battle of the Classes after mistaken announcement
This Month's Trending Stories