Sabrina Carpenter's 'emails i can't send' is the summer album I didn't know I needed
Sabrina Carpenter released her fifth studio album this summer, cleverly titled "emails i can't send." As someone who did not listen to her music before this album came out, I can now say that I have become a fan. "emails i can't send" is a pop masterpiece, full of witty, sarcastic and honest lyrics. The album represents what good pop music sounds like.
The name itself hints at the vulnerability of the work, suggesting that it contains material that isn't appropriate to share with others. Ironically, Carpenter released these unfiltered thoughts into the world, bare and unapologetic.
In September 2021, Carpenter released the album's first single, "skinny dipping." To me, this song sounds like freedom. It is so sonically pleasing, and the spoken-word style of lyricism is vivid and makes the song feel like a story. Instantly, I was hooked on what the future held for this album.
Lyricism is something Carpenter does incredibly well throughout the album. She phrases things in a way that feel original and inspired. A prime example of this is in "Tornado Warnings," a personal favorite of mine. Carpenter explains how she has been lying to her therapist, denying that she's been seeing someone she's supposed to have ended a relationship with. While going back to an ex is not a new concept in pop music, Carpenter singing to her therapist is a unique and unexpected perspective, and it makes this song especially memorable.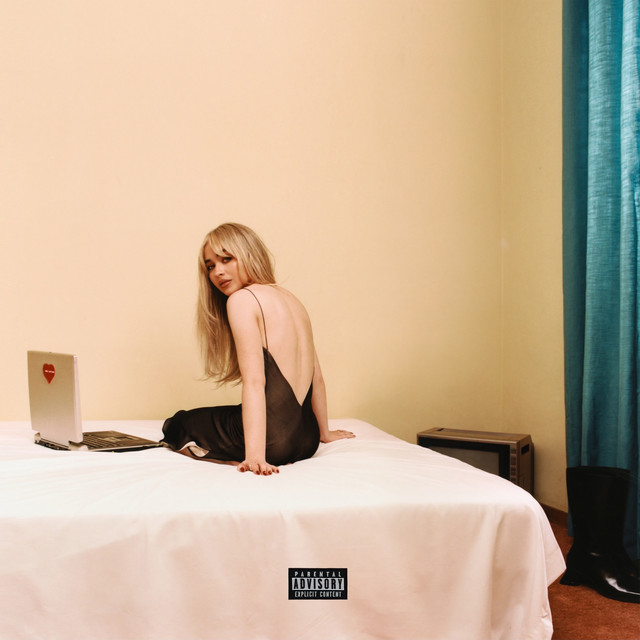 Something I loved about the writing of this album is how playful and sarcastic it is. None of the songs feel like they're taking themselves too seriously, and Carpenter knows how to poke fun at herself.
Even in "how many things," a slow acoustic number about not being prioritized by someone, she opens with "You used a fork once, turns out forks are f***ing everywhere." I laughed out loud.
"because I liked a boy" is another song full of zingers, accompanied by a beautifully-shot, circus-themed music video. However, like the video, it's one of the songs on the album with a darker tone. It seemingly details the traumatic public backlash and threats she received regarding an alleged love triangle involving her, Olivia Rodrigo and Joshua Bassett.
It is admirable how mature this song is. Carpenter tells it like it is, and the song makes you think about how disproportionate and harmful people's behavior online is, instead of sending blame or making accusations towards anybody else. I truly cannot pick highlights from this song, because every single line is full of humor and brutal honesty. My jaw dropped the first time I heard it.
Another song with a darker tone is the title track, "emails i can't send." I was really surprised to hear this as the first track on the album, because the theme feels like a little bit of an outlier from the rest of the album. Carpenter reflects on how her father cheating on her mother when she was young is affecting her relationships as an adult. I didn't understand it at first, and I thought "because i liked a boy" would have done a much better job at capturing and introducing the concept of the album. However, over time I understood how the song is meant to feel a little uncomfortable. It immediately illustrates to listeners that nothing about this album is going to be sugar coated, every song is meant to be brutally honest.
The emotion found in Carpenter's lyricism is expanded further through the incredible production on the album. Every song feels seamless, and really captures an emotion. "Tornado Warnings" sounds like an overcast sky before midsummer rain. I remember a video that was floating around online, where tornado sirens from different locations were "harmonizing" with each other. The production on "Tornado Warnings" reminded me of that ethereal and godly sound. "skinny dipping" sounds like standing at the edge of a cliff overlooking the ocean, feeling completely free. "bet u wanna" and "Read your Mind" are vibrant, and reminiscent of a vintage club/dance-pop sound.
The album concludes with a song called "decode." After an album full of confusion, drama, highs and lows, Carpenter releases everything, and expresses that she's done over analyzing and reading between lines.
The outro of the song includes a candid clip of her laughing and saying "I wanna make a video to our future selves" over a breathtaking violin melody. Something about that is so beautiful, knowing that is what this album was; a snapshot of a time in Carpenter's life for her future self to look back on. After the amount of times I've replayed it, it's starting to feel like a snapshot of my summer for my future self to look back on too.
I would definitely recommend "emails i can't send" to all of the overthinkers, tornado warning ignorers, and cliffside skinny dippers out there. Or to anyone who wants to be.