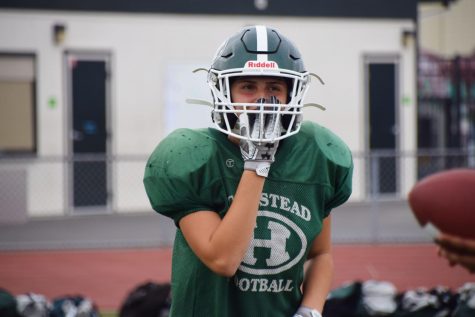 By Sara Shohoud

October 30, 2019
H omestead has made history. Senior Eden Ovadia is the first female to play on the boys varsity football team for two seasons, playing as a wide receiver and free safety. Ovadia was able to try out for the team with the help of her teacher, she said. "One of my teachers was the [football] co...
ISSUE 2 IS OUT NOW!
Get your own copy of Issue 2 in C102!
Follow The Epitaph on Instagram!