Shuttling to the right place
Senior Maxwell Lee shares his experience of joining the team and his personal gains
The sport of badminton had always been an enjoyable pastime for Maxwell Lee. However, the senior said he became wholeheartedly dedicated to the extracurricular activity much later on in life. 
"I started playing badminton in seventh grade and I have always been into it, but it took me until later on to decide if I was gonna start training and to be fully committed to the badminton team as I planned out my schedule through the years," Lee said.
In the years of playing badminton, Lee said he has participated in many competitions with different teammates and learned to encounter different challenges.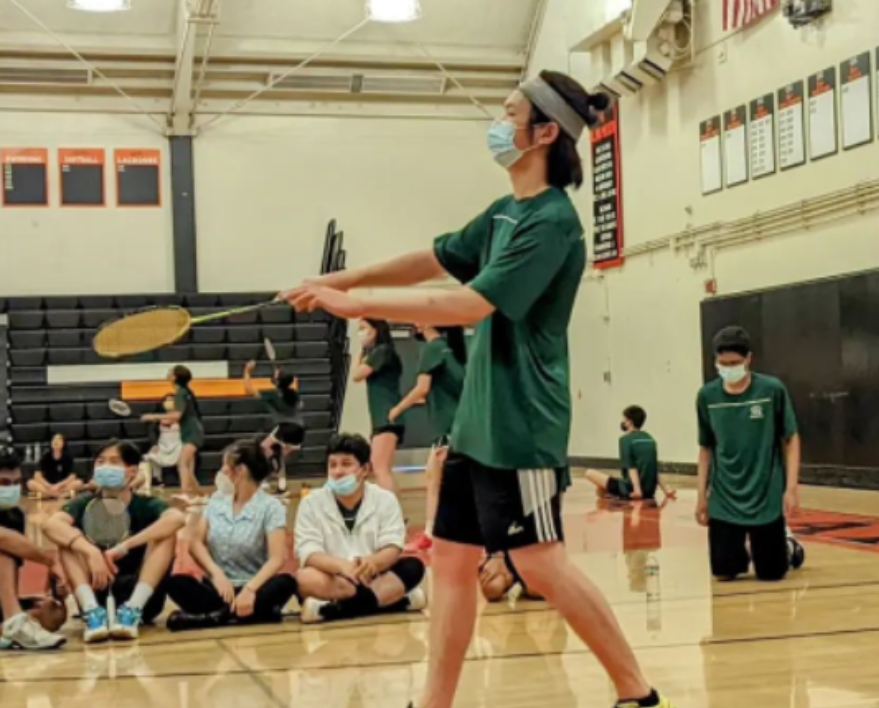 "Some obstacles that I experienced were mostly dealing with competitive opponents and obnoxious teammates," he said, "but in the long run this was more of a learning experience for me in terms of [handling] these kinds of situations."
Throughout Lee's career of playing badminton for the four years of high school, Lee said he has gained a unique experience from his teammates.
"The best part about joining badminton is that I got to meet a lot of new people, and I think it's great because it lets me try new things and gives me extra motivation during practice and tournaments," Lee said.
Lee said through playing badminton with his teammates, he has become a more open person and the experience has positively influenced his personality.
"I became more humble with myself [playing the sport] compared to when I used to be very competitive as a player," he said. "I have less of a competitive mindset, which helps improve myself."
High school is a once in a lifetime experience Lee said cannot be replaced, and he appreciates the memories and lessons that have been gained from playing badminton.
"Something I've learned from badminton would be perseverance through hard times and learning to push myself to challenge myself," Lee said.