Movements in Music: Ticketmaster's downfall
If there is one group of people that can bring down a billion-dollar corporation, it is the Swifties. After Taylor Swift announced her Eras Tour earlier this month and created a lottery system to offer early access to tickets, fans quickly flocked to the only website that sold tickets: Ticketmaster. 
However, it quickly became apparent that Ticketmaster could not keep up with the demand. The company stated on Twitter that it struggled because of "extraordinarily high demands and insufficient remaining ticket inventory." However, the site crashed multiple times, causing West Coast sales to be pushed to 3 p.m., and leading fans to spend all day waiting in a queue that potentially had no tickets waiting for them.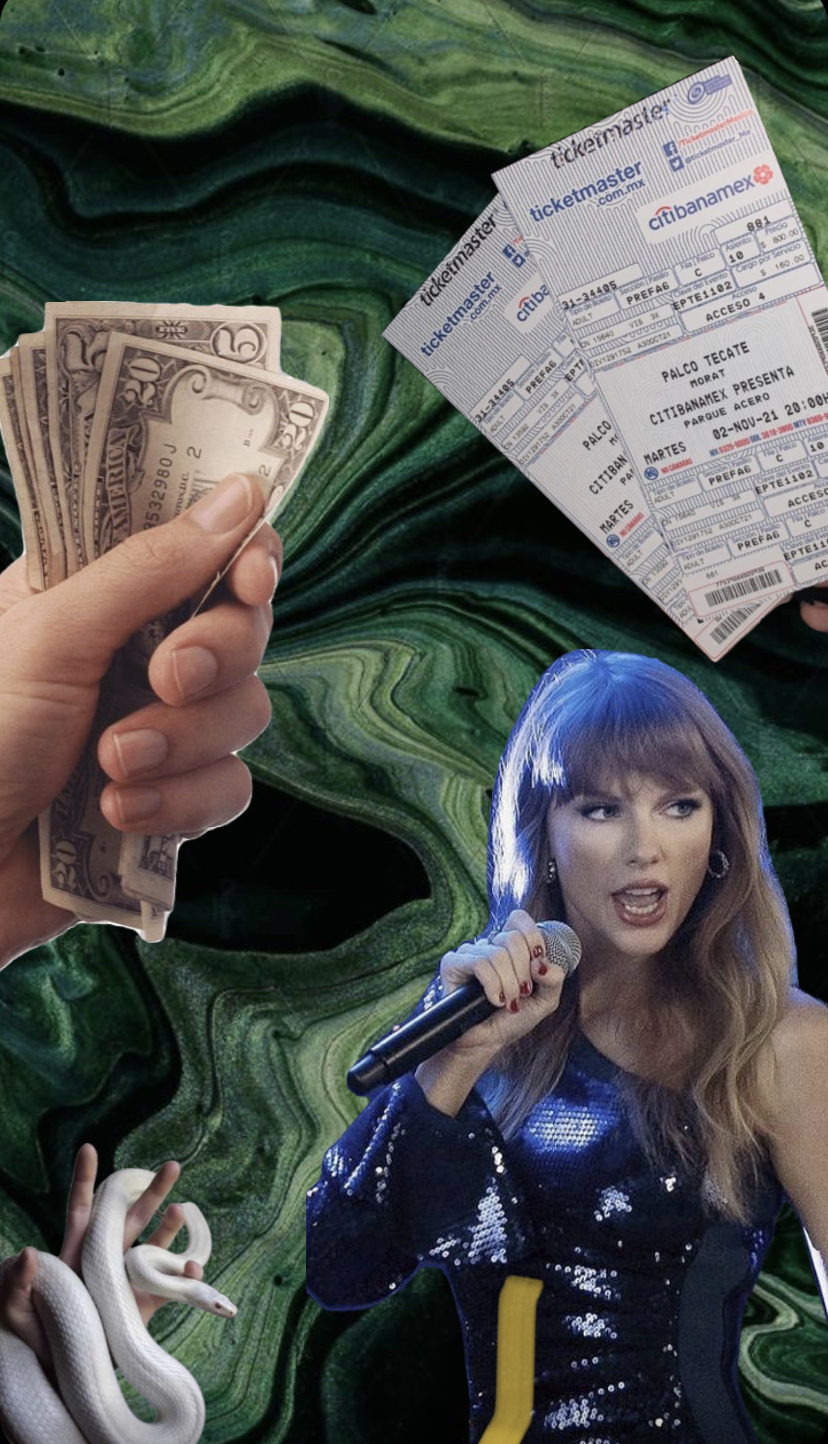 Their posted statement is problematic because Ticketmaster was in charge of sending out the Verified Presale codes and oversold them, leading to the cancellation of general sales and the frustration of many fans. The statement they put out after the mess that was buying tickets stated a historical demand, but in reality, it seemed like poor management. Ticketmaster could have regulated the situation better had they simply asked buyers how many tickets they wanted to purchase and randomly sent out a certain number of codes based on that. 
Furthermore, Taylor Swift noted in an Instagram story that her team checked with Ticketmaster beforehand to see if they could handle the demand. Ticketmaster said they could, but it was very apparent they had no idea what they were doing. 
While Ticketmaster deserves backlash for their handling of the Eras Tour, they also need to be called out for their insanely high ticket fees. According to TIME, added fees can be up to 78% of the price of a ticket. Furthermore, Ticketmaster has introduced a new dynamic pricing system, which changes the prices of tickets based on demand. 
In addition, Ticketmaster saves almost 90 percent of tickets for second parties, according to the same TIME source, so it is no wonder the pushback against them is so aggressive. For the Eras Tour, Ticketmaster claimed that less than 5% of tickets ended up on third-party websites, according to their statement, but these tickets cost as much as $90,000, and many Swifties went home empty-handed.
This predicament proved even worse for Ticketmaster when the Department of Justice launched an investigation of its merger with Live Nation and whether or not that deal made Ticketmaster a monopoly, according to the Washington Post. The investigation was prompted by widespread anger after many claimed Ticketmaster mishandled ticket sales, and Rep. Alexandria Ocasio-Cortez tweeted about how Ticketmaster's merger with Live Nation turned the company into a ticket-selling monopoly. Since 2010, Ticketmaster has acquired 13 companies, according to Tracxn, which eliminates any competition Ticketmaster may face. 
The Swifties have caused a major uproar, and rightfully so, because their backlash has caused the company to be held accountable, demonstrating the power of speaking up. Though Ticketmaster's parent company, Live Nation, owns some major concert venues, only artists and their fans can create significant change, and the Eras Tour is an example of that.