Gardening is a great hobby that helps the environment in the process, GreenOps secretary-treasurer Alana Stillman said. Club officers are planning more gardening events for this school year to spread environmental awareness and create a welcoming community, activities director Ariel Jang said.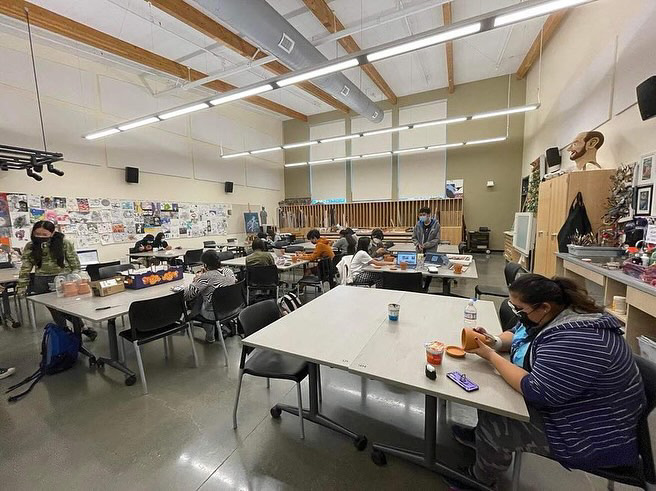 This school year, GreenOps planned two gardening events on Oct. 22 and 29 at Willow Street Frank Bramhall Park and Overfelt Gardens Park respectively, Jang, a junior, said. More environmental-centered events are also being scheduled for the school year, which are informational and fun for the school community, Jang added. 
"We want to inspire people to grow gardens for themselves and learn more about the environment through these gardening events," Jang said.
GreenOps works to spread the importance of gardens as they help maintain a green environment and the community's understanding of the planet, Jang said. 
"Growing more gardens will help the Earth, as plants help the environment and us in return," Jang said. "If people learn more about the garden, then they will have more empathy for the Earth."
These events bring together the community and produce great learning opportunities when bettering the environment for everyone, Stillman said. Gardening is a great way to meet others and enjoyably help the environment, Stillman added.
Although the club's gardening events are huge when spreading awareness, it is not the only way they are inspiring the community, vice president Jacob Chen said. Through their educational meetings, they talk about how to take care of gardens and make small changes to their everyday lives to better the community, Chen, a senior, added. 
"Our events spread awareness on how we can better ourselves to help the environment," Chen said. "It's better to do something, whether it's small or big to help out."
The club wants to continue spreading climate awareness and motivate more people to help the planet, Chen said.
"Climate change is a real thing," Chen added. "If we don't act soon then the effects of greenhouse gasses and pollution could be driven to a point where we're unable to revert back. I feel good with [the environmental changes at] GreenOps as I'm playing a part in ensuring our future safety with the only planet we live on."