Fashion club hosts annual community fashion show
Student models, designers, performers create evening entertainment
The cafeteria resonated with music played by student band The White Elephant as Fashion Club hosted its annual Community Fashion Show, featuring student models and designers from across FUHSD.
This year's theme was "Wear the World," in which designers showcased a variety of clothes from different countries.
Serengetee, a clothing brand that uses cultural fabrics and supports artisans around the world, partnered with FBLA's Partnership with Business project to co-sponsor the fashion show.    On one wall of the cafeteria, an event poster decorated by National Art Honors Society (NAHS) was hung for attendees to take pictures with friends.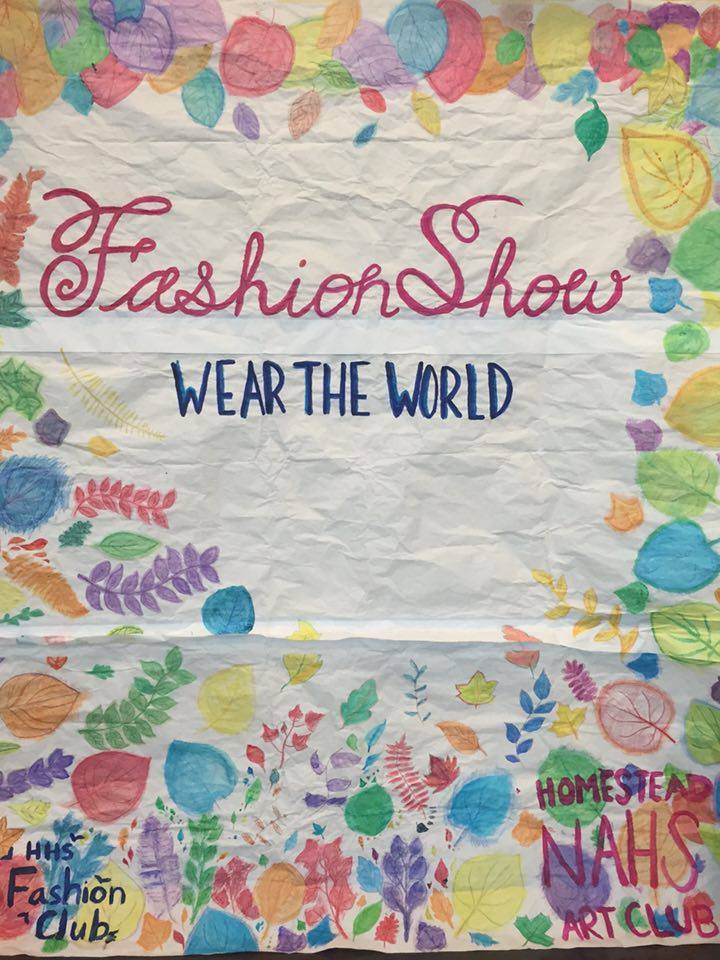 While half of the models advertised Serengetee's brand, designers from HHS, MVHS and CHS showcased their personal designs. Senior Jillian Trinh designed and modeled her outfits based on current Korean city styles, host and organizer junior Yannik Omictin said.
"[The designers were] inspired by K-pop, Serengetee and things from everyday life," senior and co-president of Fashion Club Tali Pilip said.
Student performers including the Black Box Crew, Korean pop dance team KALI and junior hip-hop singer Sammy Shiblaq showcased their talents in between the models' walks.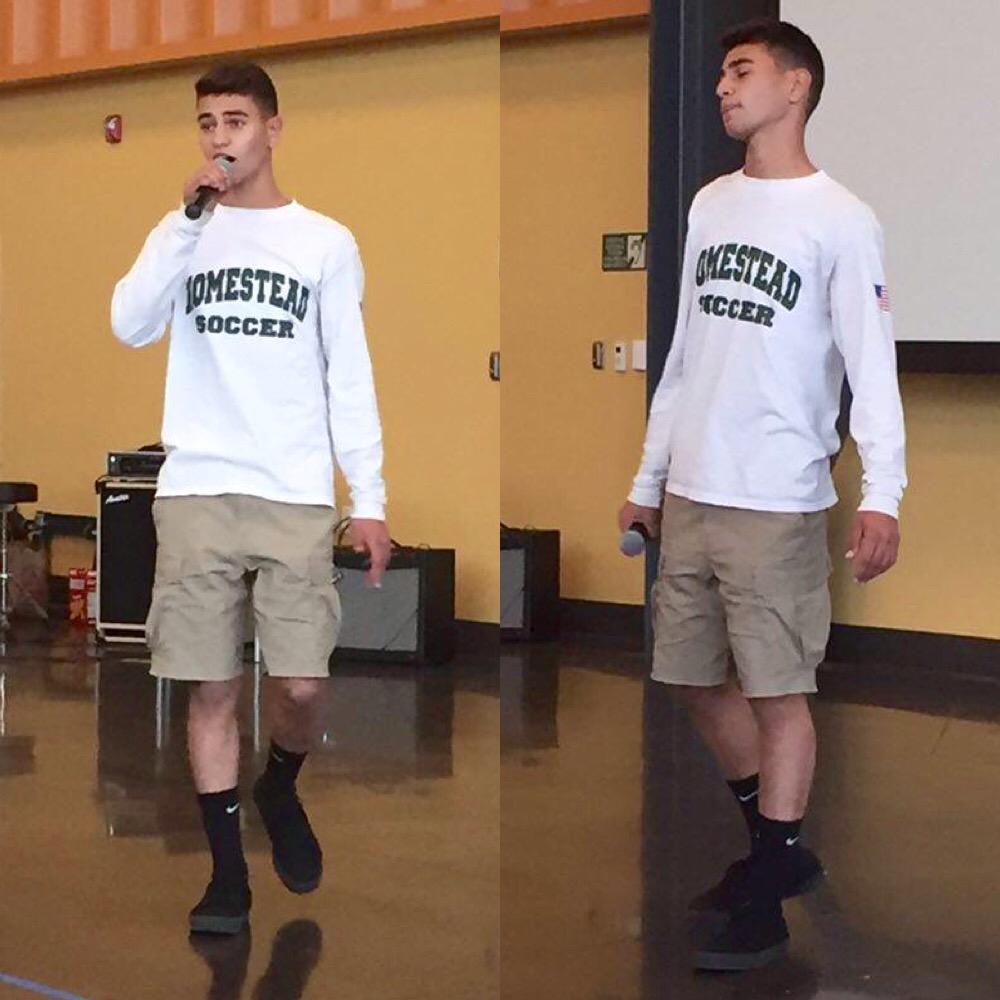 "I do conscious hip-hop," Shiblaq said, describing his style as hip-hop that focuses on awareness and imparting knowledge of reality.
Shiblaq's song was about a family whose life was affected and ultimately destroyed by drugs.
With a final walk and a Serengetee T-shirt raffle, The White Elephant closed the show as the last performance of the night.
The goal of the fashion show was to donate 50 percent of ticket sales to the nonprofit organization March of Dimes, according to the Community Fashion Show's Facebook page. The Community Fashion Show raised about $170 for the March of Dimes, announced by Muriki and Omictin.