Kendama competition and an unexpected win
Middle School student claims victory at high school competition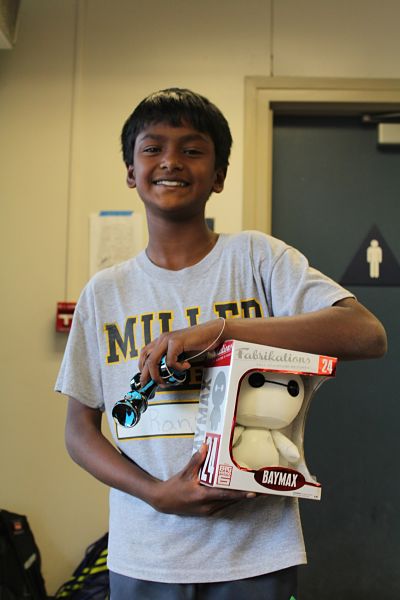 Lynbrook High School hosted a district-wide Kendama competition for Japanese National Honor Societies within FUHSD on March 21, from 4 to 5 p.m.
A Kendama is a traditional Japanese toy, usually made out of wood, which consists of three cups, a spike and a ball with a hole that fits the spike, attached by a string to the toy itself. The goal is to place that ball in one of the cups or on the spike.
Every FUHSD school participated in the competition except for Homestead. JNHS Advisor Stefanie Fan was present as a supervisor while JNHS president and senior Rachel Lee was there as a judge, though she did not compete herself.
"We practiced [Kendama] a little bit in class to learn about the culture, but personally I've never done it outside of school," Lee said.
Before the competition began, Matthew Christian Hall, a 2008 European Kendama Championship winner, came in to teach participants how to improve their Kendama skills. Hall said he has juggled Kendama for 16 years, and would practice at least an hour a day during competition seasons.
"I teach Japanese at Palo Alto High School now," Hall said. "And we do a unit on Kendama, so pretty much all my Japanese 1 students were trained."
The competition was not only open to pre-signed up high school students, but also walk-in guests, including two middle schoolers. In total around 45 people, not including staff, attended.
"It's a fun event and we also hoped middle schoolers would pay more attention to Japanese culture," Fan said. "That's why we started it in the first place. And then JNHS started planning and made this event possible."
The competition involved a series of one-minute rounds, where each person was assigned to a partner. While one person juggled his Kendama for their minute, their partner was in charge of counting points. Different tricks were worth different points, and the person with most points moved on to the next round until only five finalists remained.
Ranjit Ponnambalam, a student attending Miller Middle School, took first place with 29 points in the final round.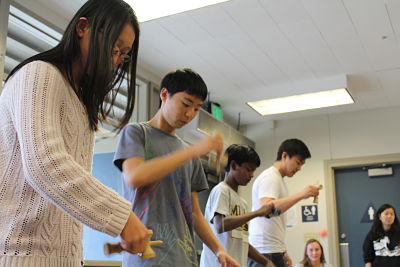 "I feel really great about winning, and I think everyone else did great too," Ponnambalam said. "I practice about two hours a day, and I've been doing [Kendama] since about fourth grade."
Ponnambalam received Japanese-themed prizes for his win, including pens and a Fabrication Baymax figure.