Ending a decade long streak
Varsity golf team has one of its best performances in history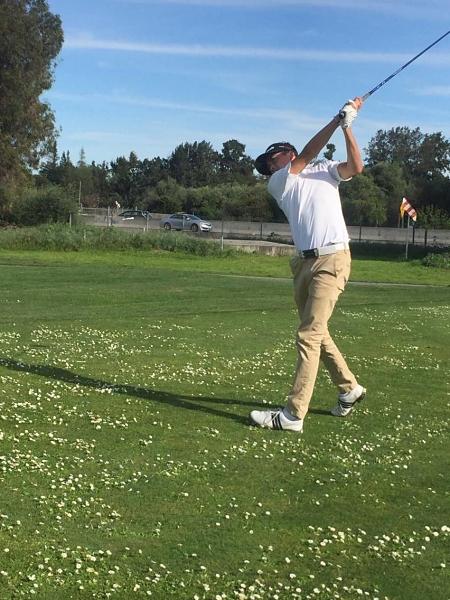 Last week, the varsity golf team defeated the number two-seeded Los Altos High School in a close match of 194 strokes to 197 strokes. The win secured the Mustangs a close third place in the division, allowing the team to compete at leagues for the first time since 2003.
Had the Mustangs lost the game, Gunn High School would have overtaken the Mustangs for third place.
Star players junior Nikhil Sharma and senior Joson Ralph broke their record scores for the high school year, scoring 32 and 33 strokes respectively. Their performance made the difference in the close win against Los Altos High School.
Unlike in previous years, where just a few top players dominated the scene, this year's team has displayed a strong overall performance.
"[Since 2003] I've had really good individuals [on the team], but we've never quite had the depth to finish in third," varsity head coach Gary Yoshida said. "On golf six people play, five scores count. This year in the four, five and six positions I've had way more consistent golfers than in the past, so that's what kind of did it for us."
Not only has the overall team performance improved, but so have the atmosphere and dynamic of the team.
"The teammate relationships have been a lot stronger than before and it creates a welcoming atmosphere at every practice," junior Julius Buonanno said. "We have light-hearted bets and matches during practices and the winner gets donuts."
Moving into leagues, which takes place from May 2-5, the team has a more carefree stance.
"We've never been there in a long time, I just want them to have fun," Yoshida said. "We should have a good chance of placing in league too."