Peculiar in the wrong sense
Despite heavily carrying Tim Burton's name, movie lacks the director's distinct style of oddity.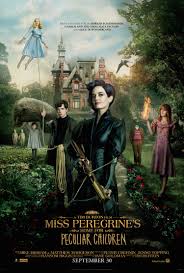 T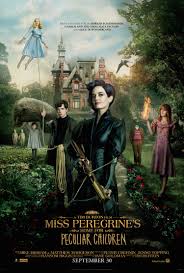 im Burton is a genius of sorts as a director for movies labeled "creepy," "chilling" or "eccentric." So, it came to no surprise that Renaissance Man of movies was chosen to direct the movie adaption of "Miss Peregrine's Home for Peculiar Children" by Ransom Riggs.
The book has garnered stellar reviews in the Young Adult genre, especially keen in horror and fantasy circles, with 4.1 stars on Barnes and Nobles, according to their website. The story chronicles the adventures of misfit Jacob Porter after his grandfather's death leads him to an isolated children's home on a Welsh island.Photo by JoBlo

The movie adaption had its US debut on Sept. 30, 2016 and brought in an estimated $28,871,140 during the opening weekend, according to IMDB's website.
What is concerning, however, is the disappearance of Burton's trademark weirdness.
The mise-en-scene carries trace amounts of "style" that can be linked to the director, such as the gloomy scenery of the Welsh coast, the punk-themed lead shoes pertaining to Emma or the short stop-motion animation of two creatures.
But the overall problem of the movie was the cast lacking the essence of a typical Burton cast. Actor and comedian Chris O'Dowd has a difficult time throughout the movie fitting into the serious role, and left a difficult aftertaste with his characterization of a father, or even as a character in the movie.
On the outside, Asa Butterfield bears the characteristics Burton seeks in his cast: contrasting feature, a different standard of beauty and persons twinged in obscurity. But throughout the movie, Butterfield's characterization of Jake could not have been more awkward. The pauses and style of speaking seemed almost uncomfortable for Butterfield.
The movie's already organized plot and setting and character could have been the downfall of Burton. His previous movies hold themselves very far away from the standards of blockbuster successes because he used complete imagination or very little structure.
But the problem with movie adaptations is that the control can be officially linked to the author, who has made all the decisions.
Left to his remaining devices, Burton scraped up what was left and injected what he could with his style. As it turned out, that wasn't enough to really label the movie as a Burton production.