The Bar-On Brief: Steph Curry — simply the best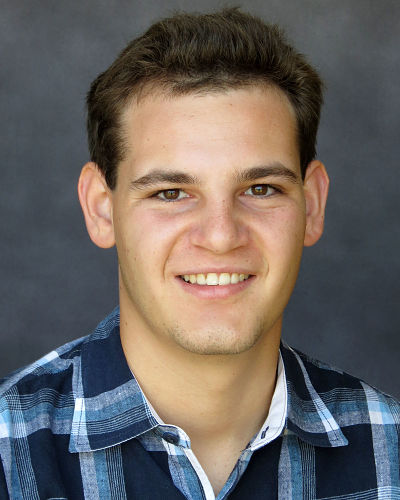 Stephen Curry might average over 25 points per game and be the only player in history to have unanimously won the NBA MVP award. But his basketball talent is just half the reason why he is an unrivaled superstar.
Curry is the NBA's finest because of his skill and equally, his class. He is the best because he signed former sophomore Kimberly Nuestro's shoes after the '#SignForKim' social media campaign blew up and caught his attention.
I haven't been much of an athlete since I stopped playing soccer my sophomore year, and I never really found sports journalism to be something all that interesting.
Ironically enough, my first ever article for The Epitaph two years ago was a sports opinion article. This was right after the Ray McDonald story and several other cases of domestic violence charges in the NFL. I wrote how sports players serve as bad role models.
Times change, people mature and I stand corrected.
What I learned from attending the Warriors media access day is the art of sport is a universal language. At first look, it may appear that sports divide people, that they drive people to rivalries.
But that's not true, especially not in the case of Curry and the Golden State Warriors. This team brings people together. Curry is a class act, and even when he has an off game, it's hard not to be happy he's representing your team.
I thought it was unlikely we'd get a comment about Nuestro from Curry himself. I was preparing questions for a PR spokesman, maybe the coach if we got lucky. But we got the man himself.
I spoke to Curry for only a brief two minutes or so, but I will never forget what he said:
"I wish I could have met [Kimberly] before she passed. But this is a small token for her family, to I guess know that there's a lot of people thinking about them. With what they're going through and to hopefully honor her life with those shoes."
Signing Nuestro's shoes was something that is so routine and casual for him to do. But for the Nuestros and the HHS community, it meant the world. While signing the shoes was effortless for him, Curry showed he did put a lot of thought into his actions. He truly wanted to help. Indeed there is "strength in numbers," as the Warriors motto goes.
Curry was interviewed by Rachel Hildebrand and me, two high school students, but it was obvious that he took our questions seriously. He sincerely cared about his responses. He chose his words with care to make sure he was saying what he truly meant.
After the interview, I was lucky enough to join in on a conversation Rachel was having with the great Comcast Sportsnet Warriors Insider Monte Poole. We asked Poole about his most memorable story as a sports reporter. I was waiting for him to describe the numerous Super Bowls he'd been to, the NBA finals, meeting Kobe, Shaq or Michael Jordan. But his answer caught me by surprise.
What Poole described was a sit-down dinner with Muhammad Ali, when Ali was in early stages of Parkinson's disease. Poole said he was intrigued by seeing the human being inside the legend.
I didn't have the courage to tell him, mostly because a 90-minute dinner is 180 degrees from a two-minute interview, but I too saw the humanity in a legend — Curry, someone who cared so much about a girl he never met.
As I left the training facility, one of the Warriors' public relations employees thanked me for coming and asked if I got everything I needed. I told him I had, and that I wished I was there on a happier occasion.  
I also thanked him for making Curry available to give us a quote personally. He said Curry is his favorite person "like ever." "He's a great kid," he added.
A human being only passes away when the memory of him or her is lost. Thanks to Curry and the Golden State Warriors, Kimberly Nuestro is far from passed. Her memory will live forever.
The Bar-On Brief is a weekly column that runs Thursdays.
Follow Shauli Bar-On on Twitter @shauli_baron