STEM fair offers beneficial information to students
Student and parents from high schools across neighboring districts attend to learn more about colleges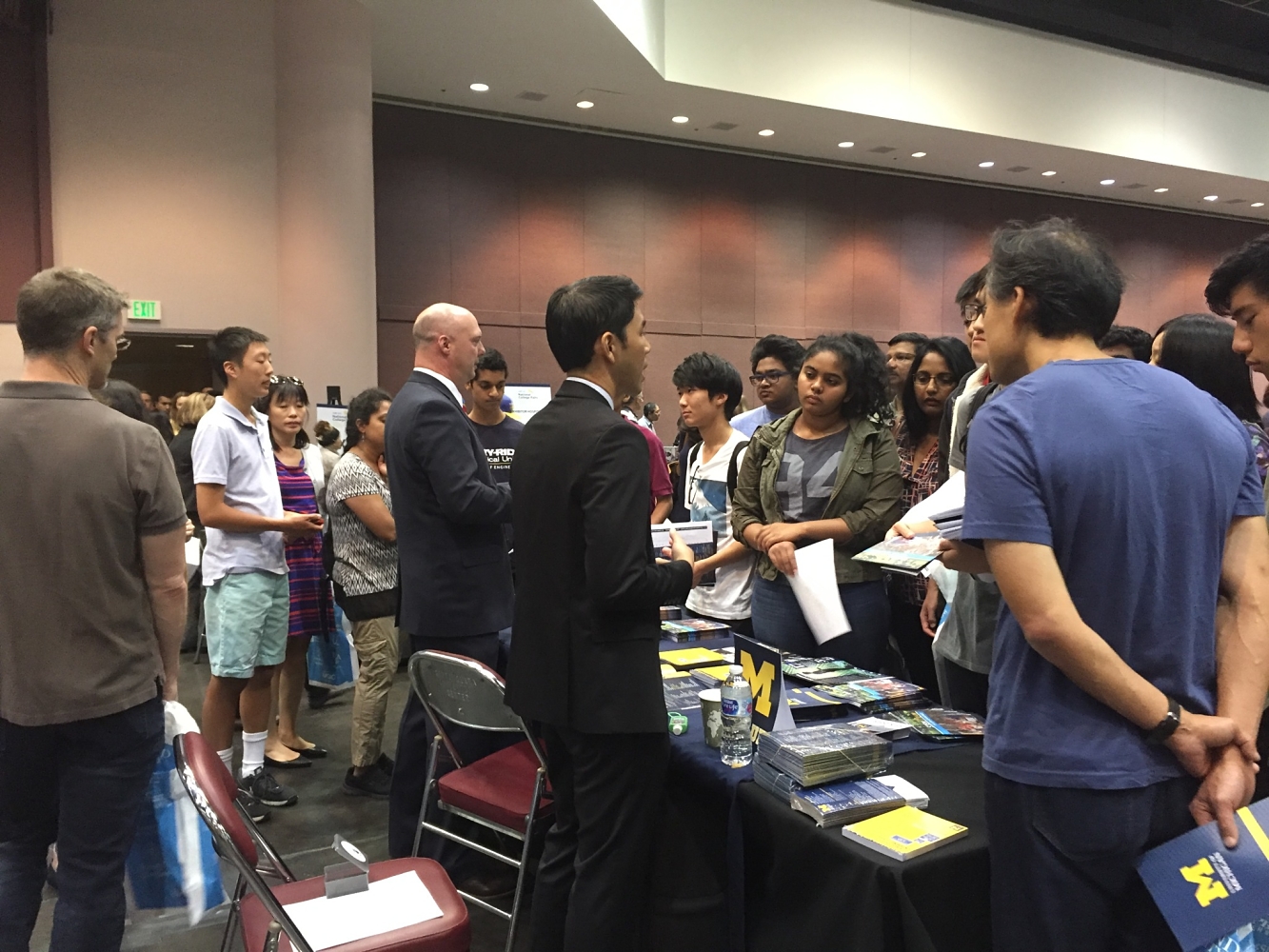 The Silicon Valley STEM College and Career Fair took place this past weekend on Sunday. Many students and parents attended to learn about various colleges, programs and careers in STEM.
Colleges and universities from across America and overseas were present to give more insight on their specific STEM programs for aspiring students looking to study and build a career in a the STEM field.
"Today we are here because we have a heavy focus on STEM as a university," Admissions Counselor of University of Texas at Arlington, Shola Ijoyah, said.
Ijoyah thought the students attending the fair were on the right path.
"STEM jobs are really the jobs of the future," Ijoyah said.
The college representatives were open to answering many questions from students and giving information on programs that met students' needs. The various colleges and universities present opened the door for students to learn more about schools that are not as well-known as other big-name universities.
"School is about getting the best fit for you. Not necessarily being attached to a big name … but actually seeing whether or not they have your program and making sure the university can deliver," Ijoyah said.
Ijoyah also had advice for students attending college and career fairs. It is important for students to draw the line between what they intend to study in college and the job they'll be doing after graduation, he said.
He also believes the most important part of college is about building relationships that would manifest themselves into different career opportunities, Ijoyah said.
Students in attendance learned about the basic requirements for the subjects they want to study and the prerequisites that are needed to get into their college or university of interest.
Junior John Jolly attended the STEM fair and said he learned about the subjects he wanted to study and career field he was hoping to pursue, and had a great experience.
"[These colleges] have been giving me very vivid information" Jolly said.
Another student, junior David Shepard, had his mind set on specific schools to get information from, but said he was introduced to schools he didn't know much about.
"I got to see a lot of schools I didn't actually know I wanted to see, but they turned out to be good options," Shepard said.
Shepard felt that with the field he is interested in, attending this STEM fair and seeing the different colleges was a good opportunity, he said.
The HHS College and Career Advisor Mary Lund recommends these fairs to HHS students so they can obtain information necessary about their colleges of interest and come into contact with someone within the admissions office.
"The admissions rep is someone who would probably read your application so it's always good to make a face to face connection with somebody like that … [and] get the updated, pertinent information from those universities," Lund said.
The colleges and universities track the interest of students when they attend these fairs. Students fill out a card that shows they had a visit with the college, which demonstrates to them the student is interested, Lund said.
The National College fair program sets up these college and career fairs across America to help students determine the qualities they are looking for in a college or university. There are upcoming dates for fairs in the Bay Area free and open to the general public on their website, nacacfairs.org.