'Light the Night' unites campus
Annual Homestead Cancer Society event brings students together to unite in the fight
Every year, HHS Cancer Society participates in "Light the Night," an event by Leukemia and Lymphoma Society that raises funds for the organization.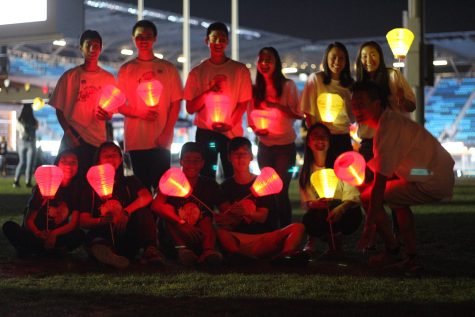 "[The event] is held at the Avaya Stadium," Club Activities Director Jozie Yen said. "Anyone who wants to participate can go."
The event attracted at least 1,000 participants, who walked 1.5 miles in support of cancer patients and their families, Yen said.
"[People] can walk for three different categories in Light the Night," Yen said. "As a supporter, a survivor of cancer and in memory of a lost one."
Walkers in each category carried a different colored lantern to represent the way in which cancer has impacted their lives.
"Personally, when I lost my aunt [to cancer], I was really young," Yen said. "[Light the Night] gives a more positive outlook … everyone who attends is there as a supporter."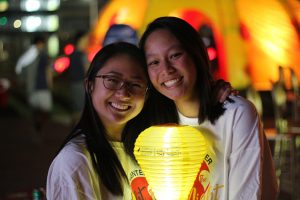 Aside from Light the Night, Cancer Society plans different events throughout the year to promote their cause.
"Our main goal is to spread awareness in our school and our community area," resident Kayleah Son said. "But also we have a side project where we are partnered with a local organization called Cancer Care Point."
Cancer Society hosts an annual 5K Walk/Run and gives about 80 to 90 percent of proceeds to Cancer Care Point, Son said
"Every year, we write letters for the chemotherapy patients at the Lucile Packard Children's Hospital,"  she said. "We're also having [an event] in the quad where everyone can come and join."  
This activity will take place on Nov. 17 on the stage during lunch, Public Relations Manager Joanne Liu said.
"I think any effort, as small as it can be, makes a big impact because … children really like it," Son said.  
Letter writing has been an annual event of Cancer Society since the club began.
"[Cancer Society] really raises awareness around campus about the effects of cancer," Liu said. "It brings everyone together to fight against cancer and unite in the fight."