The glowing highlights from the Blacklight Rally/Photo Gallery
Several students perform their debut at the rally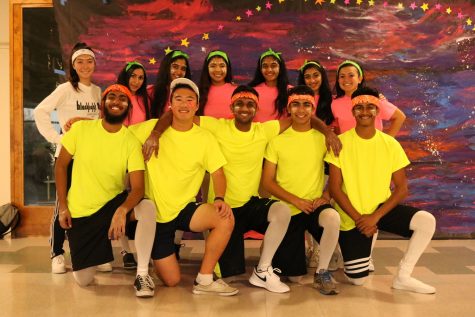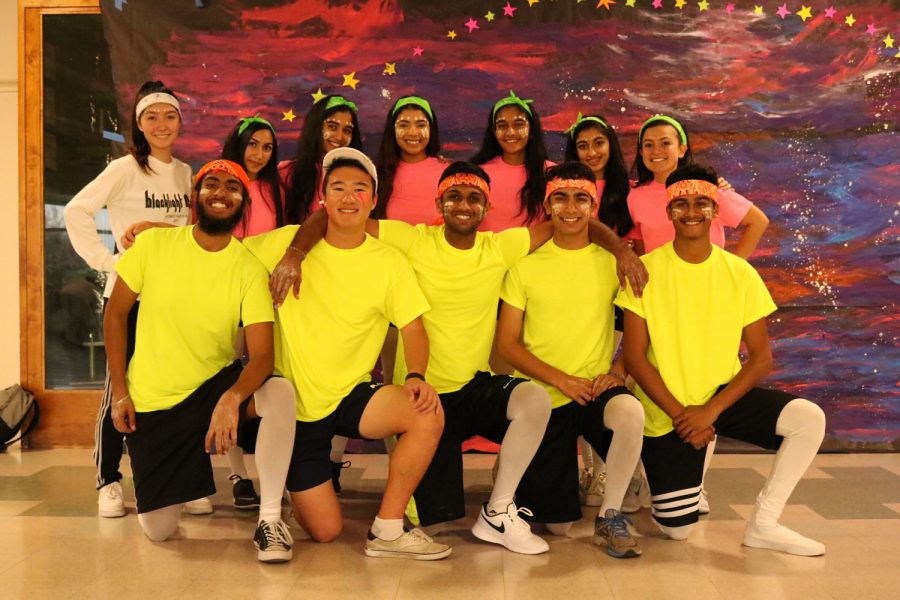 The new girls hip hop group, known as Alpha Mare, and senior Hamza Jabbar performed at the Blacklight Rally Dec. 1. Krew and HHS Bhangra also performed their dance routines as a part of the annual culmination of the winter spirit week.
Senior IndoPak co-presidents Pranali Kasturi and Nikhil Kulkarni said that traditions that have been practiced for a long time are incorporated into their dance performances.
"We do something a little different for the blacklight rally instead of the actual IndoPak show because it's a lot shorter," Kasturi said.
Alongside the cultural dance groups, Cheer team, the HHS drumline and the Equestriettes also performed at the rally, taking advantage of the blacklight by coordinating their outfits.
Senior and Equestriette officer Jocelyn Chen said the team used one of their competition routines that they will be competing with in the spring for this year's rally.
"In the Blacklight rally, we normally focus a little more on the dancing and less on the theme compared to rallies like Homecoming, where we pick the songs based on the different class themes," Chen said.
Preparations for the Blacklight rally start right after the Homecoming rally ends.
ASB Activities Director Sara Frausto said that she tries to give as many opportunities as possible and have a variety of grades participate through emceeing and performing.
"This was probably our largest number of people we had for emcees so it was really tough to try and cut some of them out. A lot of them were returners, but a lot of them were new as well," Frausto said.
Preparing for rallies includes scriptwriting, planning auditions and collecting music.
"Lior (Rally Commissioner) and I usually both write the script together, but sometimes one of us is busy, and so the other Rally Commissioner steps in to write the script," Rally Commissioner Lanie Schwartz said.
Frausto said that while some aspects of the rally are set, Rally Commissioners take the lead on deciding themes and trying to make it different from past years.
"The blacklight rally is heavily performer-based because it is in the dark, and we focus on the Canned Food Drive," Frausto said.
During the annual Students vs. Staff basketball game, students won with a score of 10 to 2.
Finally, the winners of the Canned Food Drive were announced, crowning AP literature teacher Liz Williams with the trophies for Most Generous Class and Most Generous Student to her classroom.