Vallco, the ghost mall with boundless potential
Future not looking so bleak for mall after recent announcement of renovation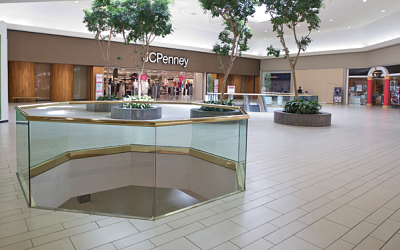 Residing in the center of Silicon Valley, Vallco Mall can be expected to constantly be bustling with customers. However, to locals who frequent the complex, Vallco is commonly known as a "ghost mall."
Due to its ever-worsening lack of business, Vallco can be seen over the years as a sinking ship slowly reaching the verge of tipping over.
It was not always like this, though. According to an article by San Jose Mercury News writer, Matt Wilson, back in the 1980s when Vallco first opened, people flocked to the mall with their wallets wide open. Teenagers and adults alike looked forward to the weekends where they could enjoy strolling around the mall.
In those days, Vallco was undisputably the biggest mall in Silicon Valley. Its notable ice rink and some 190 stores drew in visitors from across the region.
Vallco's deterioration started in the 1990s and continues today. Real estate reporter,  Nathan Weinstein, said this decline was caused by the large selection of mid-range stores, which did not reflect the affluence of the surrounding residents.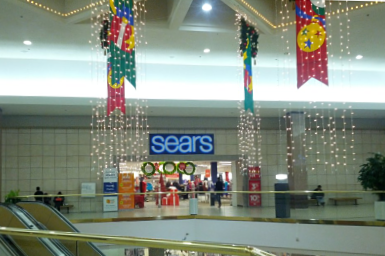 Unlike its competitors, Westfield Valley Fair and Great Mall of the Bay Area, Vallco lacks large stores that attract customers.
"Vallco has a very limited selection of stores, they don't carry any big-name brands such as Nike or Vans," junior Bilal Qureshi said. "Vallco just simply does not have what people want."
The lack of stores, however, is not the only issue, as people also complain of Vallco's bleak atmosphere.
"Vallco gives off a depressing vibe. It's just a very lonely place," sophomore George Wen said. "It seems like a place where someone might go to sit on one of the many benches around the mall and ponder about life."
All hope for the mall is not lost, however, as a new owner recently purchased the entirety of the mall. In November 2014, Sand Hill Property Co. purchased the mall for a total of $320 million, according to an article written by Bay Area Real Estate reporter Nancy Amdur.
With Vallco in the hands of a new owner, one can only hope that major renovations will rejuvenate the mall.
According to thehillsatvallco.com, in August 2015, Sand Hill announced a drastic plan to convert Vallco into a retail, office and residential development that would be covered with the world's largest green roof.
"I'm looking forward to seeing what Vallco can become," Qureshi said. "Vallco has potential, it's just all up to the owners to mold that into success."
With the huge responsibility of reviving Vallco Mall, it seems as if the people at Sand Hill will have their hands full for the next couple of years.