CSF Hosts biannual Blood Drive
S
tudents and staff came in and out of the Student Center at the end of November, donating blood for the biannual Stanford Blood Drive hosted by California Scholarship Federation.
In order to participate, donors must be over sixteen and meet weight requirements in order to donate blood.
CSF vice president Aishwaria Rangasamy emphasizes the importance in participation from students who are eligible.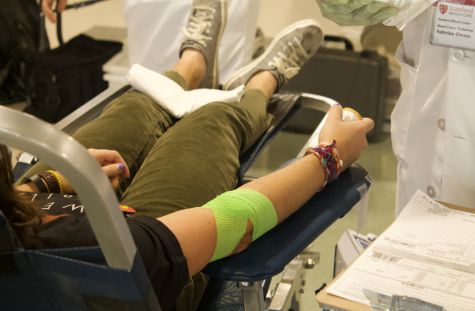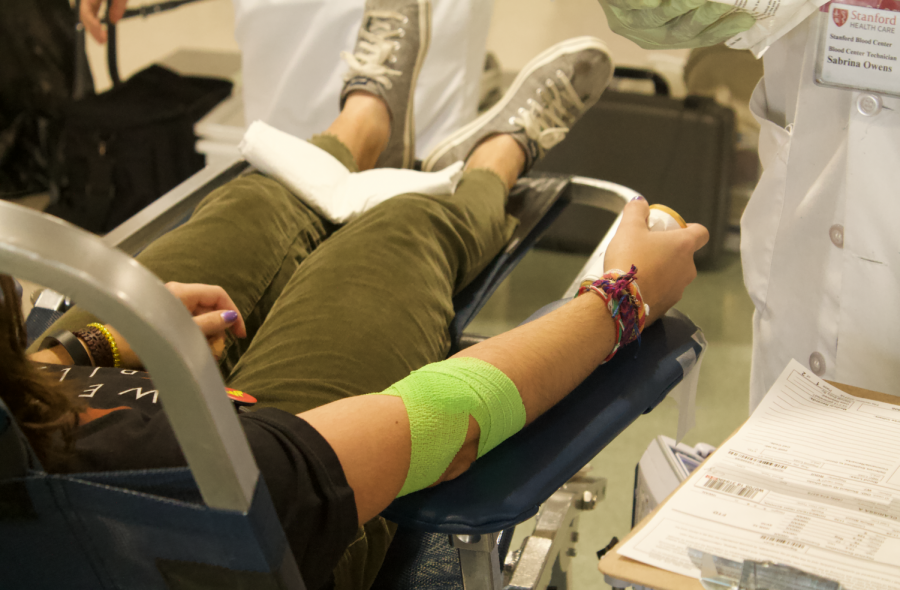 "Donating is really really important… but only 2 to 3% of the population that can donate do, so when someone donates their blood, it's used pretty much immediately," Rangasamy said.
There are many misconceptions students have that deter them from donating, including the assumption that they are not eligible without actually checking age and weight requirements.
"They are young, but they are eligible to donate. We have FDA (Food and Drug Administration) guidelines to follow, so that's our top priority" on site doctor David Llazena said.
Another misconception is the amount of blood drawn. At first glance, the size of the bag used seems extremely large.
"Donors give one pint of blood, and that's enough to make a difference … at least three people receive a person's blood if it passes through regulation."" Llazena said.
For high schools, the Stanford Blood Drive occurs twice in the school year, giving students more chances to donate.
"We (usually) only do it once a year, but at least for high school students we can do it twice a year" Llaneza said.
The blood drive is an opportunity for students to contribute to a greater cause, Llazena said, but because of misconceptions, some students steer clear from it. But past the needle, this small act of service affects both the donor and the receiver.
"It gives a lasting impact on your life, you're doing something nice for a complete stranger, you're saving someone's life," Rangasamy said.