New teachers express their passions (Part 4)
Eileen Kim is a U.S. History and Spanish 2 teacher. Before she came to Homestead, she had been teaching English in Korea for a year, and before that, she said she had a very stressful job at a charter school in San Jose.
At Homestead, Kim said her experience has been different to the previous school she taught at.
"[The charter school was] a lot more work than working here at Homestead, even though working here at Homestead is a very busy job. I really enjoy teaching and getting to know my students, and just learning about Homestead. Like, all of its traditions and stuff like that," she said.
Being a teacher was not something that Kim ever thought she would take on until she had gone through some experiences that made a lasting impression on her.
"In college, I wanted to work for the state department, because I studied politics and economics. I wanted to work for the federal government in some capacity in an international context," Kim said. "But, there was some volunteer experiences, like tutoring and traveling abroad, that planted a seed so that I pursued the career [of teaching] later on."
Kim's first job out of college was negotiating weapon contracts for the Department of Defense in Washington D.C., which she said she hoped would allow her to pivot into the state department or into foreign service, she said. It was there that she realized she did not want a government job, and Kim eventually quit her job and moved to Korea to teach English.
Like Bridge and Lantz, Kim also enjoys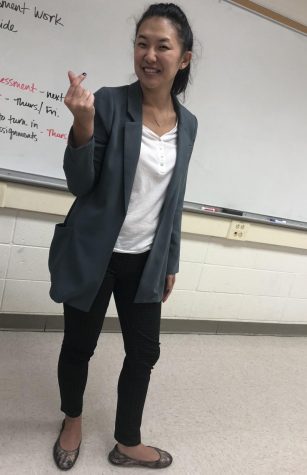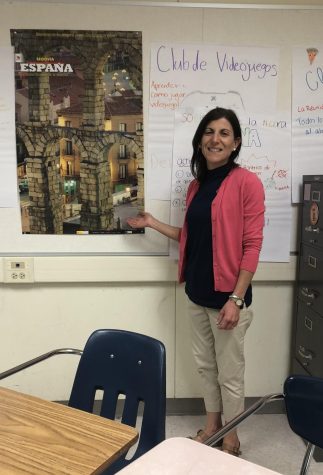 . Her two favorite places to travel are South Korea and Spain.
"South Korea … 'cause I love the food, and that's where my family's from, and I just love practicing speaking Korean cause I don't often get to practice that, especially now that I'm an adult now and I don't live near family. For very similar reasons, I also really enjoyed Spain, again because I can practice the language, and I love the food and I love the culture," Kim said.
Spanish teacher Gabriela Balas also shares this certain love, but for her Spanish roots instead, specifically Argentina, where she was born and raised. This love for her roots is essentially a reason as to why she become a teacher.
"I think it's a very rich language with a very, very rich culture, and I would like to share my love for my country, for my culture, and for my language," Balas said.
Still, being a teacher isn't something Balas has been doing her entire life. In fact, this is Balas's second career. Her first was as a molecular biologist, where she could do another thing she loved: science.
"I have been a scientist before … I did research in molecular biology, so science is my other passion. Science is my passion, and has been my career before," Balas said.
Balas is also very passionate about equity, and believes that everyone should have access to whatever they need to go after what they want, regardless of their background.
"I'm passionate about … equal access for everyone to [be able to reach] whatever they want to reach in life. I don't think there should be limitations based on funds or ethnicity," Balas said.