Social justice clubs act as distributors of information
Social justice clubs are an important part of bringing attention to the inequality in the world and the specific groups of students facing challenges in their lives especially when such students may be lacking available resources.
Even those not experiencing inequality are aided by these clubs as they provide them with valuable information on these issues that they may have lacked.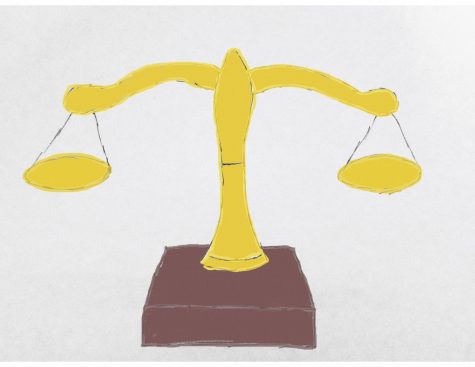 For example, mental health is a major issue for many students. According to a nationwide study from the Center for Disease Control and Prevention, six percent of parents reported their children were diagnosed with depression, 7.5 percent for behavioral disorders and 10.5 percent for anxiety. This is  a major issue, which, in most schools, does not receive nearly enough attention or resources. 
According to NPR, many schools in the U.S. lack the means to effectively assist students when they feel they have no one to rely on. Specifically, many schools lack a large enough staff trained to assist students with their mental health. 
According to the American School Counselor Association, the recommended amount of students for four counselors to work with is only about 1,000; meanwhile, Homestead's four guidance counselors must work with around 2,440 students. 
Some schools have taken steps to address such issues. In 2016, the city of Palo Alto, which has a teen suicide rate four to five times higher than the national average, received help from a team of mental health professionals to combat the Palo Alto Unified School District's mental health issue. 
According to Public Radio International, these professionals held seminars that used skits focused on the stresses that Asian American students may face to help educate parents on developing healthy communication with their children.
In schools facing a shortage of resources, Like Homestead, every resource counts. This year is the first in which HHS will have a Mental Health Awareness Club. 
MHAC is a club that will spread information about maintaining mental health, allowing students facing mental health complications to better address their problems and helping those around them to support them. Although the club won't solve the issue of mental health single-handedly, through the help it provides, it is another step forward in addressing the issue.
Even in a broader context, social justice clubs are beneficial to students, even if they don't necessarily help a specific group.
Take, for instance, Green Ops, a club aiming to promote environmental awareness. With the effects of climate change and the loss of California's emissions waiver, it is important that students stay informed on the state of the world they live in as well as the influence their actions have on it. 
Through events such as cleanups and educational meetings, Green Ops assists in distributing this information to students so they will be more environmentally conscious in the future, potentially leading to a healthier environment. 
Apart from climate change and mental health, there are a number of other issues students have to contend with, but thanks in part to the number of clubs on campus, those students can receive extra help in surmounting these difficulties.