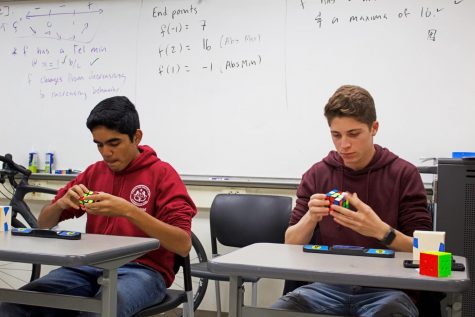 By Allen Zhang

November 19, 2019
Cubing Club held its first competition, allowing students to experience a competitive atmosphere and to test their cubing skills against others.  During the competition, held on Nov. 8 after school, participants attempted to solve a mixed-up Rubik's Cube in the shortest amount of time. For a typica...
ISSUE 2 IS OUT NOW!
Get your own copy of Issue 2 in C102!
Follow The Epitaph on Instagram!