What could have been: the importance of Proposition 15
In the 2020 election, Americans eagerly waited for presidential results that would determine the future of America and democracy as we know it. Consequently, little attention was placed on local elections along with different Propositions that will ultimately decide the future of local communities.  
In Santa Clara County, Proposition 15 closed a loophole that wealthy and corrupt corporations have been using for years. It was an amendment to the state's constitution that increased funding for public schools along with community colleges by changing tax assessment of commercial and industrial property, according to the CalMatters.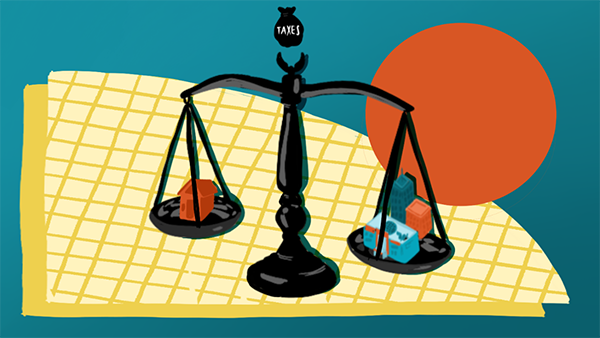 While Proposition 15 did not pass this election, its presence on the ballot itself was significant because it would have increased taxes on wealthy commercial and industrial companies, such as Apple, and then raised billions of dollars for schools, according to CalMatters. There have been efforts to amend the state's constitution regarding this issue before, but Proposition 15 is the first to have such a close vote. 
If passed, the proposition would have increased revenue for public schools and would have been beneficial for California's public school funding, according to CalMatters. 
The money gained by Proposition 15 would allot $100 per student each year to schools and colleges, increasing per-pupil spending, while remaining funds would go to school districts and community colleges as needed, according to Patch. This increase in per-pupil spending should have been addressed a long time ago because of its important role. However, increasing the teacher budget is the first step toward improving public education. 
Additionally, public schools would have received more financial support from the state government, which would have greatly contributed to the quality of education available to students. By closing the loophole in the current tax law, school districts would have actually had a chance to improve their campus, support teachers and provide a higher quality of education. 
Voters against Proposition 15 commonly argued that small business owners along with homeowners would be negatively affected by the increase in property taxes and that this large increase shouldn't occur during a nationwide recession, according to CalMatters. 
While California may be in a recession, residential properties would be exempt from the tax change as would agricultural land, commercial and industrial properties worth less than $3 million, according to Patch. With this, local businesses wouldn't be affected but rather large companies that have avoided taxes for an extended amount of time can no longer use the state's constitution as a loophole, according to KQED. 
The effort put in by large corporations to make sure Proposition 15 did not pass should be alarming to voters. Almost half a million dollars from opponents of Proposition 15 went into making sure the state constitution wouldn't be amended, according to the LA times, further solidifying the expanse of its potentially monumental impact had Proposition 15 actually passed. 
In future elections, voters need to commit to passing Proposition 15 so public education in California can receive the financial support it deserves, and wealthy companies are no longer favored when it comes to paying taxes.