NHS: Benefits, supports members
Officers look for like-minded members to join the club and experiences its several rewards
Students who join the National Honor Society can surround themselves with a large community of academically driven students who are also passionate about community service, NHS president senior Michelle Wallerius said. 
Additionally, members also learn to develop the four core values of NHS: scholarship, service, leadership and character. While developing these character traits, NHS membership brings new experiences, perspectives and scholarship opportunities, Wallerius said.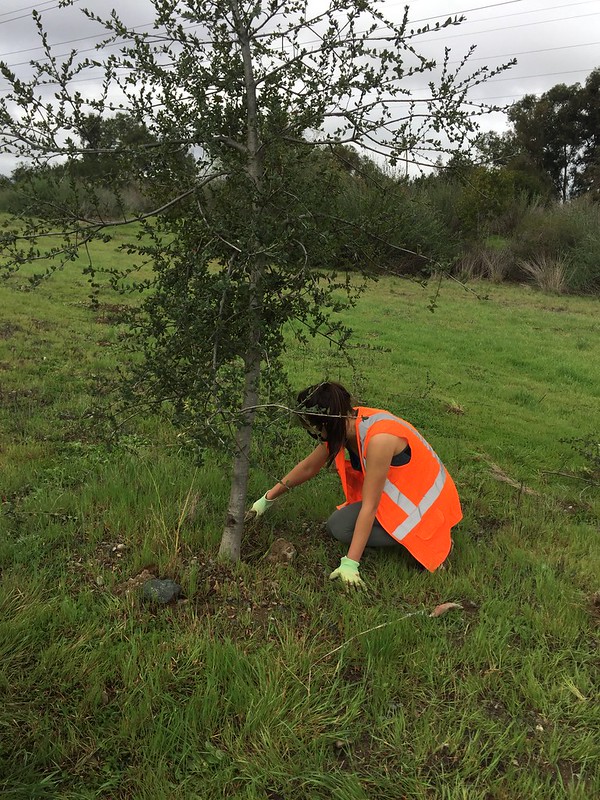 The application can require more information than other club applications since in addition to the typical questions like name and grade, it includes five short-answer questions and two long-answer essays, Wallerius said. In reviewing the applicants, officers look for a passion for helping the community and authenticity in the applicant's responses. 
"We're looking for people who are interested in engaging with their community and are genuine," Wallerius said. 
Senior Hannah McGoran was accepted into NHS her sophomore year. McGoran said she's had a passion for helping others since a young age. 
"Helping others is important to me because people do so much for me, and I want that chain of kindness to continue beyond me," McGoran said. "I am very grateful for everything I have, and I have found helping others to be a way for me to express that appreciation"
Sophomore Aryan Manglm said he also has a passion for solving global pollution and advocating for climate change. While both students share strong passions, their individual interests are what led them to choosing NHS and being accepted.
"[New members to NHS] should be passionate. [Being] open-minded to learning new things and having fun will [also] make a difference," Manglm said. 
Once accepted, members must follow requirements that allow them to remain a member, Wallerius said. In past years, the requirements were 17 hours of volunteering categorized into one social hour, five project hours and 11 regular hours, Wallerius said. This year it has been pushed down to 11 hours and is now one social hour, two project hours and eight regular hours.
"I think that NHS has one of the larger volunteer hour requirements of all the other clubs, which I think is great because you get to experience different things," Wallerius said. "It is really nice to get to interact with people that you don't usually meet in your daily life"
Project events are related to the annual project, which focuses on one issue throughout the entire year. NHS starts planning the year's project in the summer and opens up suggestions from members and officers.
"When choosing the project, we consider the biggest issues in our community and where we can make the biggest impact as a student organization," Wallerius said.
The regular events are normal volunteer events and social events are just club gatherings, Wallerius said, while social hours are social events where members and officers of NHS gather.
While spending time volunteering, members are exposed to numerous new experiences. 
"Even though I was helping the [freshman] mentee [during project compass] I found that I was also helping myself by researching even more classes," Manglm said. 
Manglm also said he learned more about the current pandemic while creating posters advocating for mask-wearing.
Even without becoming an officer, members can gain leadership skills through the various volunteer activities, McGoran said. 
"For example, with project compass, you have to take initiative to reach out to the freshmen because they might be shy," McGoran said. 
Other than learning experiences, members who create an account on the National Honor Society website have access to resources like webinars related to the college application process or financial aid, Wallerius said. 
In fact, there are even chances for graduating NHS members to win scholarships. These members must be in "good standing" in the club, which means they meet the expectations of character and leadership, as well as any other chapter obligations, according to the National Honor Society website. 
NHS awards 600 members, across the country, with scholarships, Wallerius said in an email. The one national winner gets a $25,000 scholarship, 24 national finalists win a $5,635 scholarship, and 575 national semifinalists win a $3,200 scholarship, according to the National Honor Society website.
NHS brings different benefits to its members, including scholarships, volunteer hours and more. Members also get an experience that opens them up to new cultures, communities, and people, Wallerius said. 
"I think being able to interact with a lot of different people in your community, is really great," Wallerius said, "[because it] gets [you] to broaden your horizon."