AI club educates students on privacy risks in social media
Every time you go on the internet, open your social media, or shop online, you are being tracked by artificial intelligence, according to the Brookings Institute. 
Currently, AI is one of the most rapidly growing tech industries, Artificial Intelligence club vice president, senior Varun Saraf said. As a result, Saraf said he co-founded the club last year with four other students who share his passion for AI in hopes to encourage others to improve their understanding about the field. 
"In the club, we mostly work on projects with AI," Saraf said. "We really try to make sure each member is working on something they are interested in and passionate about." 
The reason AI is becoming extremely prominent, Saraf said, is because there are a variety of uses for it.
"A lot of data is being inputted and collected in the world," Saraf said. "With things like self-driving cars and cell phones, AI is the perfect tool to manage it all."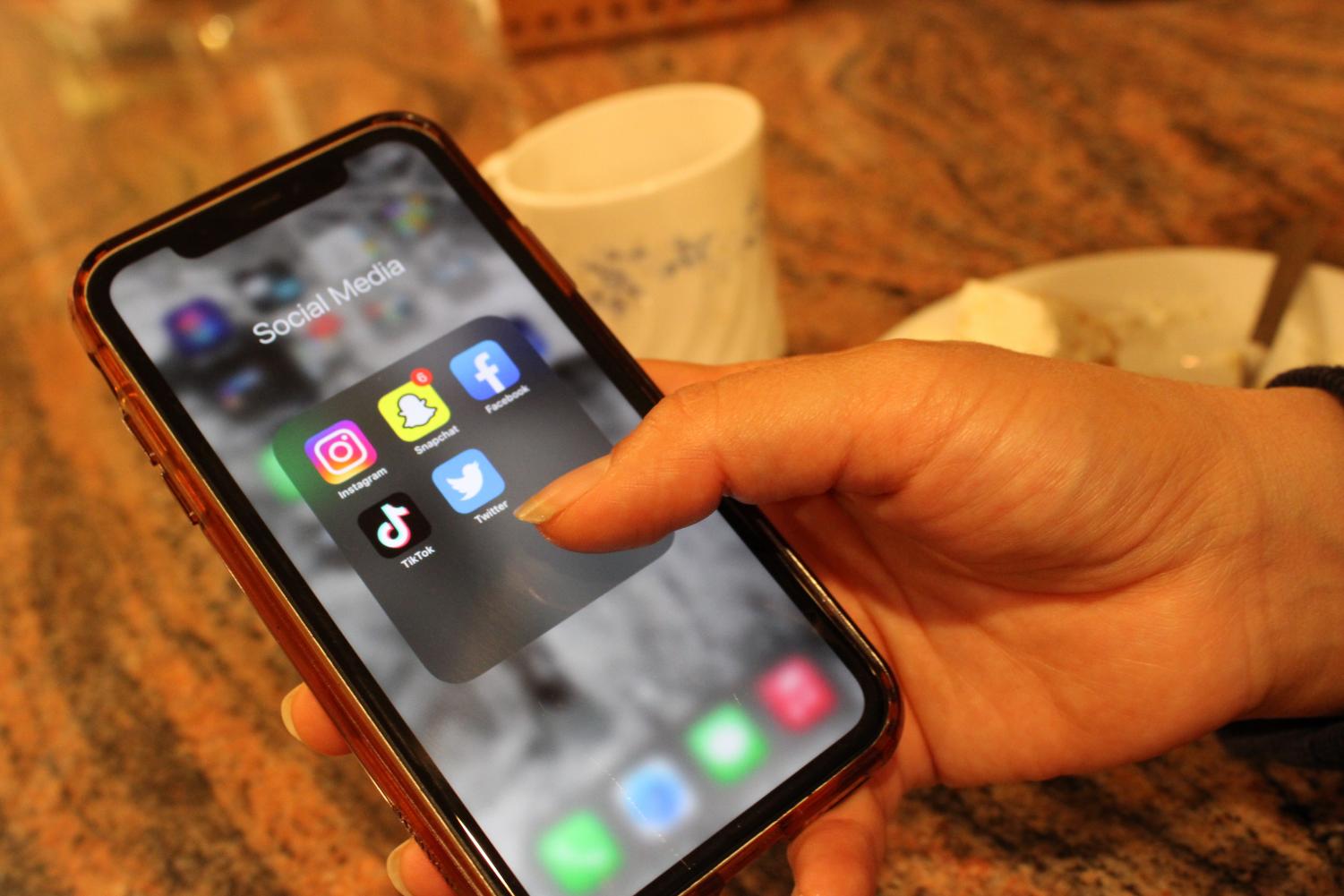 However, the use of AI in marketing and, specifically, social media, may pose a threat to online security and privacy of personal information, HHS's Digital Marketing teacher Helen Carlson said. 
Carlson said AI is used by corporations to personalize their marketing towards a potential customer in order to increase overall engagement, which is a tactic the AI club often implements into their own projects as well. 
"Corporations can't design marketing towards a specific customer if they don't know about the customer," Carlson said. "So they need to collect information about them. This is done through tracking their online usage, which mostly runs on AI."
Through this extensive research, Carlson said corporations are able to access the private information of customers and users, which is an especially important issue on major social media platforms. Through these platforms, corporations are given access to users' personal information, Carlson said.
Saraf said teens are especially susceptible to this because of their high use of social media. So in order to keep personal information safe it's important to stay aware of possible threats to privacy, which the AI club hopes to spread awareness about, Saraf said. Through educating their members and reaching out to the student body, Saraf said the AI club is trying to make a difference in how students in the HHS community view and protect their online privacy.
"Everyone who goes online can be affected by this," Saraf said. "So that means everyone, especially teens who spend a lot of time on social media, need to be educated on this in order to protect themselves from having their privacy breached."
Sophomore Genesis Montez said she always knew there were certain risks with using social media, but it wasn't until hearing the message of the AI club that she really became aware of the considerable safety risks of these platforms.
"I don't really know much about artificial intelligence or how it's used in social media," Montez said. "So I'm not sure how to protect myself from having my privacy interrupted." 
Like Montez, sophomore Danielle Chavez said she never really knew the role AI played on social media platforms.
Chavez said she often spares little attention towards such STEM topics, but became immediately interested in AI after hearing about its involvement in social media and privacy from the AI club. The privacy risks the club described caused her to change her perspective on the topic, Chavez said.
"When I think of artificial intelligence, I think of self-driving cars and robots," Chavez said. "Those don't have much to do with me. But I use social media all the time, and I didn't know AI was used on it until I was encouraged to look into it [by the AI club]." 
However, while one current use for AI may be to gather information on social media users and customers, it can also be used for good as well, Carlson said. She believes AI has the potential to be used to benefit the world, as long as ethical and moral boundaries can be set up to regulate its use.
"AI is a very powerful tool that can be used in many ways," Saraf said. "Our goal [as a club] is to teach students how they can use it for good."