From inspiration to final piece
Students detail their writing experiences
Growing up, the highlight of senior Christine Watts' week was going to the library every Sunday, since books felt like a safe space and home to her. Eventually, she began to write her own.
Like Watts, student writers junior Alan Jian and sophomore Sahana Santhanam write more than just essays for English class. All share the hobby of creating worlds with words, stories from stanzas and characters from characters.
Watts began writing at seven years old and has dabbled in multiple forms ranging from novels to poetry. She said inspiration for her writing comes from traveling around the world.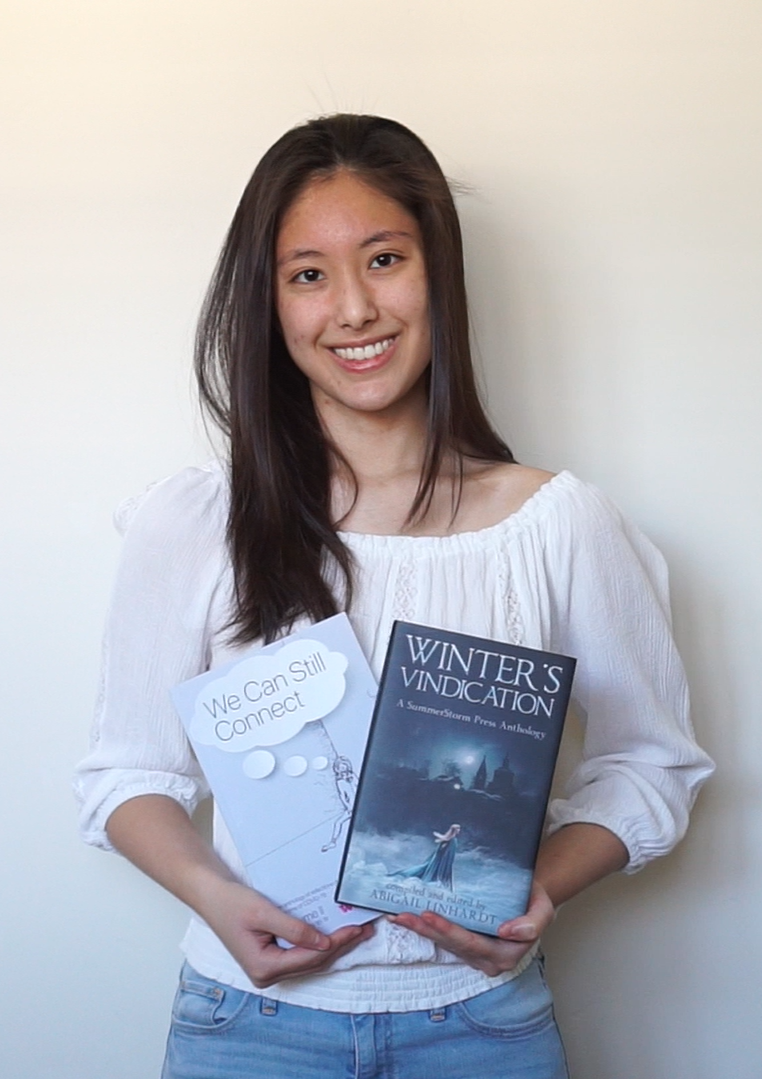 "New experiences are a writer's best friend," Watts said. "Later on, I mix and match different experiences into a novel idea or a poem idea."
Becoming interested in writing at a slightly older age than Watts, Jian said he began to write recreationally in middle school, at a time when he was learning English after immigrating from China in 2015. 
"My middle school had really good English teachers, and they inspired me to write," Jian said. "Writing helped me improve my English skills, which is why I wanted to keep doing it outside of school."
Jian said he writes short stories, which Santhanam said is also her favorite form of creative writing since they are easier to manage with a busy schedule. Writing short stories, Santhanam said, still comes with its own set of challenges despite its shorter length in comparison to novels.
"There are times when I think I have a really good idea, but then I start writing it and I'm like, 'no, this is not an idea I want to write about,'" Santhanam said. "Sometimes I end up coming back to an old piece and realizing, 'oh, the idea was actually good. I just didn't have the ability to write it at that time.'"
Jian said his writing process starts with inspiration, often from songs, books, movies or  experiences from his own life in which he sees potential to turn into something others can enjoy. 
"After I get inspiration, I write something down," Jian said. "If I like it, I'll keep it. If I don't like it, I'll scratch it. Once I have a few lines down, I develop it. At that point, it would go beyond the source of the inspiration and branch out into other things in my imagination."
Watts said her writing process involves meticulous planning beforehand, with around 20 pages of outlining for novels. Like Santhanam, Watts said she also struggles with finishing pieces, since new ideas often appeal to her more. She said the first novel she ever finished, titled 'I Amsterdam,' is her proudest piece of work.
"It was inspired by a trip to Amsterdam," Watts said. "It's really near and dear to my heart because in the novel, I just jam packed all my thoughts and feelings as a teenager in the world."
Santhanam her proudest piece was one that conveyed an important message to her. 
"I wrote one poem about the idea of the man and how the patriarchy dominates society," Santhanam said. "I'm proud of that poem because being a woman, feminism is such a big part of who I am."
Jian said writing is important to him not only because it gives him an outlet to express himself, but also because it helps him cope with unsaid feelings. To Santhanam, writing is a hobby she truly enjoys and values in her life.
"It's something I'm really passionate about and something I could spend my free time doing," Santhanam said. "It's not work for me, or a task."
Watts said her writing has been published online and in anthologies. In addition to being able to see her dream come into reality, she said writing provides her with a safe space.
"Even though I know maybe no one would read my work, just having my thoughts down on paper has that feeling that my words can't be taken away from me," Watts said. "It's not like you speak something, it just goes out into the air. When you write it, it's solidified and your feelings are heard and understood. And they're there for you."