A day in the life of principal Giglio
The Epitaph sat down with principal Giglio to learn about his daily responsibilities and his typical schedule.
Before school starts
"It depends on the day, but I [arrive on campus] anytime between 6:45 a.m. and 7:15 a.m. It's usually pretty quiet here, because there's not a lot of folks on campus. My mornings [consist of] looking at emails and figuring out things I need to take care of. I might touch base with my admin team. Ms. Crane and I [are] tied to the hip, and we communicate about my schedule.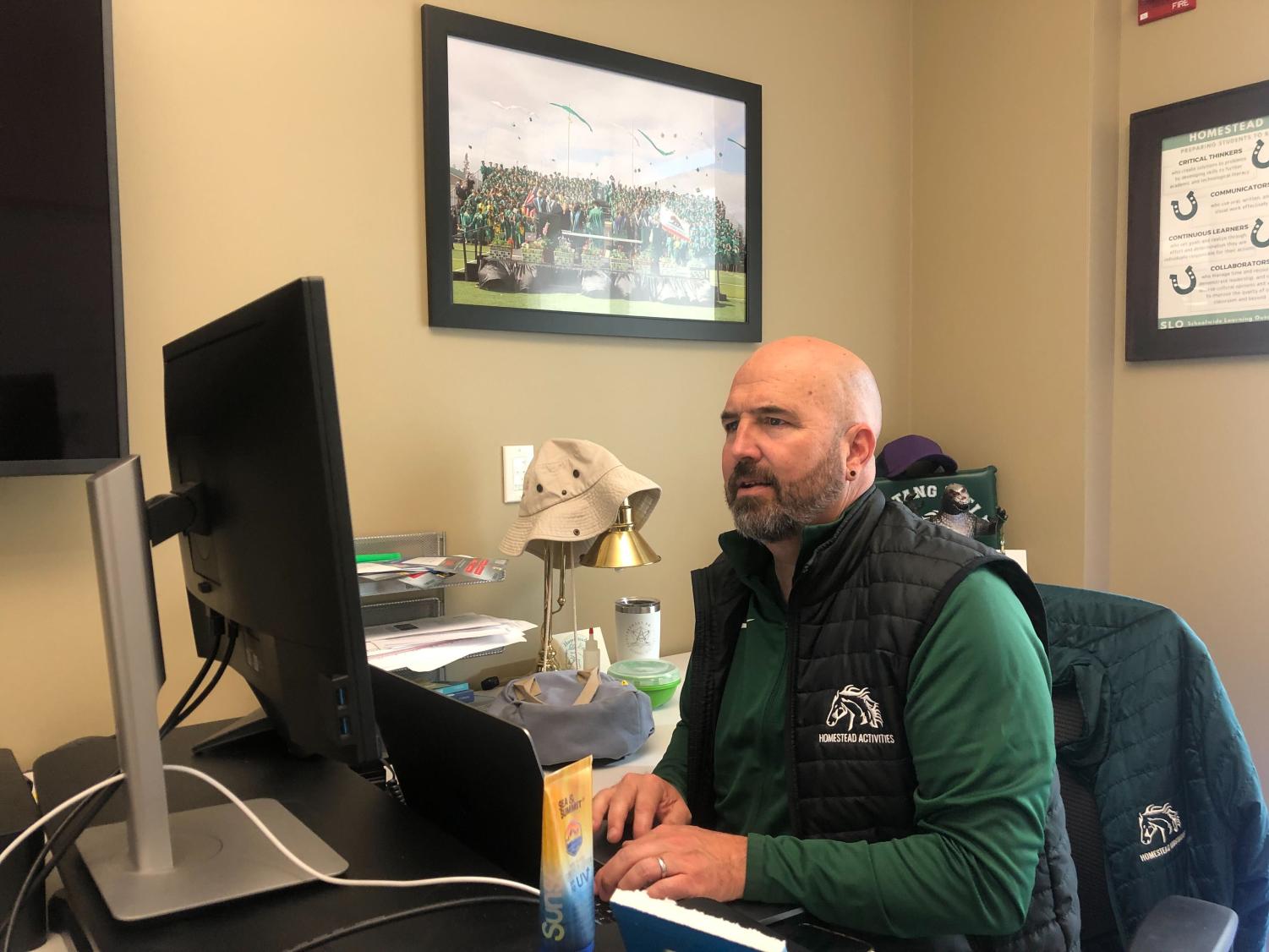 8:00 a.m. to 9:00 a.m.
"I have traffic supervision in the mornings. If it's a late start day, I might be joining collaboration meetings with the departments that I am the liaison to [like the business, PE, visual arts and performing arts departments]. I have meetings with staff members, and I might walk around campus to check out classrooms. Every Thursday, we have a principals' meeting, so all the principals and some of the other muckety mucks in the district get together [to discuss a variety of topics like the new ethnic studies class and CAASPP testing]." 
Tutorial, brunch & lunch
"We go out and do supervisions. I'm out chasing kids in the baseball fields to get in class or making sure kids aren't cutting in line."
After school
There are some days I can sneak off campus by 4:00 or 4:30 p.m., if I'm lucky. There [are] other days like Homecoming where I was here until 10:30 p.m. Some days are super long, but if I have a super long day like that, I might say, 'I'm sneaking out at 4 p.m. today, because I want to go home and see my family tonight.' You can pretty much find me here between 7 a.m. and 4 p.m. everyday unless I'm off campus at a meeting.