Entering the year of the rabbit
Students share what celebrating Chinese New Year is like
All around the world, people are getting ready to celebrate the Lunar New Year, commonly known as Chinese New Year. Many fill the streets with red lanterns, wear red clothes and paste upside-down fu (福)  characters on their front doors, sophomore Ethan Qian said.
Sophomore Kevin Miao said the atmosphere of celebrating Lunar New Year is similar to celebrating Christmas in terms of giving gifts and family reunions. 
"[During Lunar New Year], families gather to celebrate," Miao said. "Married elders give gifts to younger people in the form of red envelopes that usually contain freshly printed bills."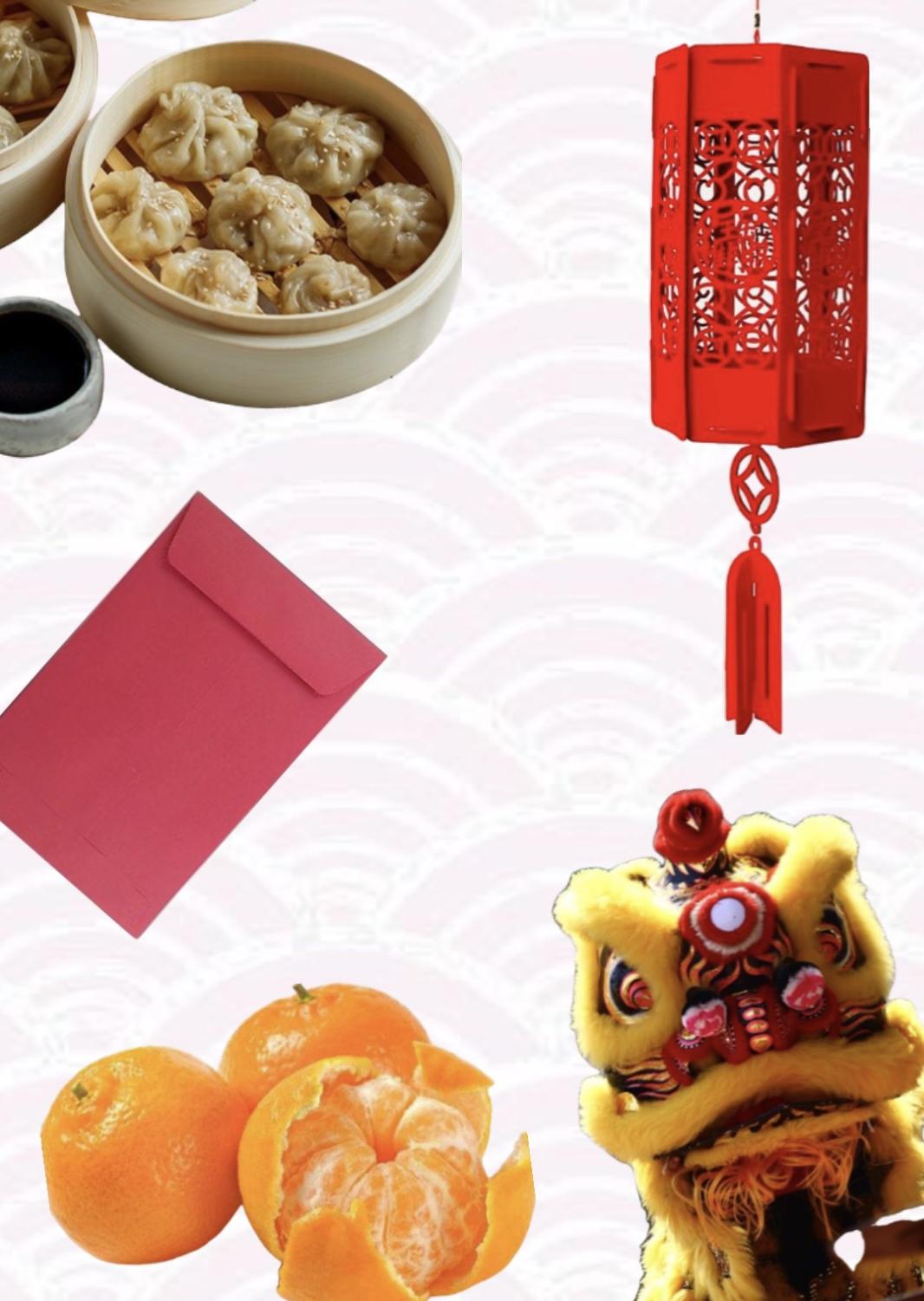 Before the festivities begin, freshman Matthew Leung said there is a rigorous cleaning process that takes place beforehand, as it symbolizes a cleansing to welcome the new year. According to CNN, it is common to vacuum and sweep the house, as well as doing things such as taking out the trash.
It is also believed that loud noises scare away the demons and monsters of Lunar New Year, so celebrations also often include loud red firecrackers, Qian said.
Undoubtedly though, Leung said the most important part of celebrating Lunar New Year is the reunion dinner since it is the time when entire families can come together, once again, to welcome the new year together. During this dinner, symbolic dishes such as dumplings, fish, nian gao and spring rolls are eaten. 
"[During Chinese New Year] I really enjoy just being able to get together and talk with my family," Miao said. "We also might sometimes play some games like Mahjong together.
Chinese New Year is one of the most important holidays to celebrators, Qian said,  because it is a time for new hopes and prosperity.
"[Lunar New Year] symbolizes good luck," Qian said. "It is [a time] to get rid of all the bad [events] that have happened in the previous year to become a better version of ourselves."