Movements in Music: Rihanna's Super Bowl performance shines despite criticism
Rihanna's long-awaited return to music came in Super Bowl LVII's Halftime Show on Feb. 12. Though fans eagerly anticipated the 13-minute show, some viewers complained on Twitter that the show lacked the flair other halftime performances tend to have, leaving many wondering if Rihanna was a good choice for the coveted performance, according to Complex. 
For the past few years, Super Bowl performances have been flashier, with artists going all out for them, such as in 2020 when Shakira and Jennifer Lopez danced, played and sang constantly throughout their performances. They also brought out huge names in the Latin music industry like Bad Bunny and J Balvin. 
Rihanna took a different approach that paid off. She made up for the lack of special effects by having background dancers that matched the en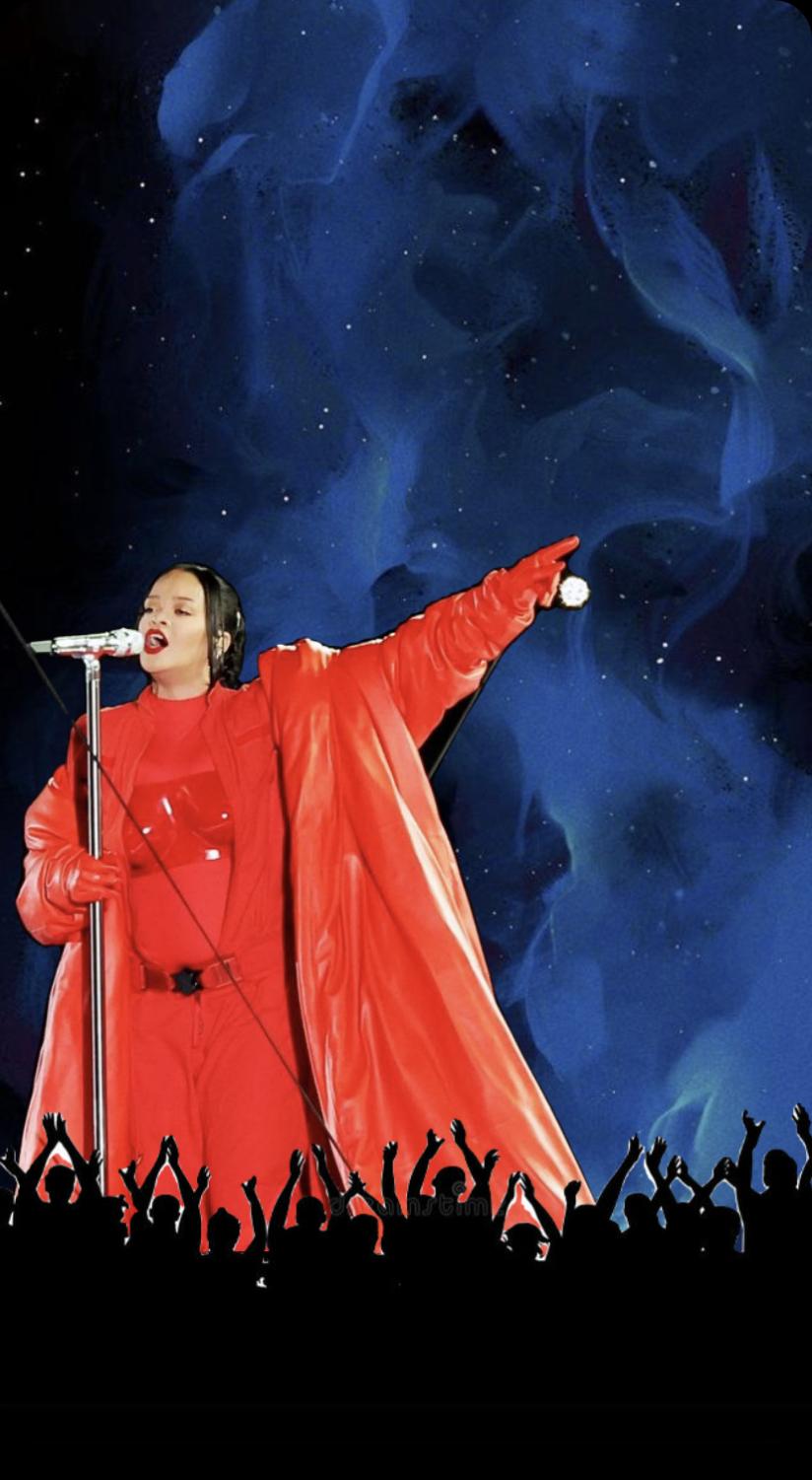 ergy of her songs, using the Royal Family, a dance group that went viral because of their hip-hop choreography to "B*tch Better Have My Money."
And though Rihanna's performance had no musical guests and little choreography, largely due to her surprise pregnancy, she sang her most well-known songs, like "Diamonds" and "We Found Love." She also did this all while suspended high in the air, a technically impressive element that deserves recognition. It may not have been what some audiences were expecting, but that does not take away from the fact that for her first performance back in years, Rihanna delivered an impressive act that will go down in history.  
However, the performance received multiple Federal Communication Commission complaints due to Rihanna's suggestive lyrics and dance moves, leaving fans to wonder if the show was inappropriate for something like the Super Bowl, according to Rolling Stone. But, it is important to remember that this is Rihanna, a singer who has never shied away from sexual songs and performances, whether through in songs such as "Sex With Me" or music videos like "S & M" and "We Found Love." 
Although the Super Bowl is supposed to be a game everyone can enjoy, the halftime performance's only job is to bring in more publicity, something only a person with fame the likes of Rihanna can do. The performance drew in 6 million viewers besides those already watching the game. It also is the second-most watched halftime performance, after Katy Perry's performance in 2015, according to the NFL. While Rihanna's performance may have been too sexual for a younger audience, her return to music created a Super Bowl halftime show for the ages, and I can only hope she continues to delight fans with new music and more performances.