Constantly committed community
Community service clubs keep members engaged with interesting activities
A new school year, a fresh start and new clubs to join. But as the year progresses, academics can get in the way and clubs are often forgotten, secretary and treasurer of HHS cancer society Jessica Zhao said.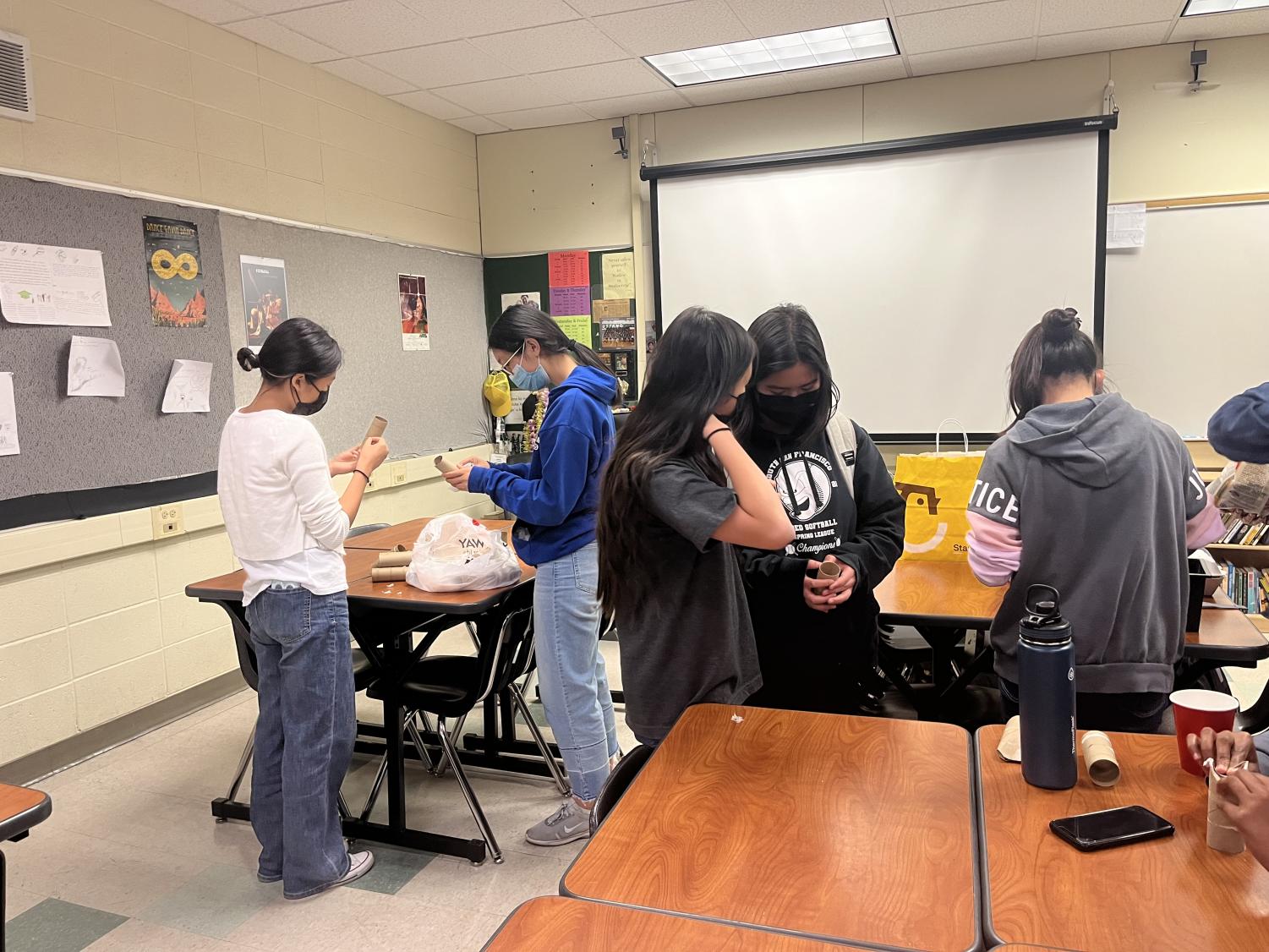 However, community service clubs at HHS are trying to combat this issue. Zhao, a junior, has been sending emails for events, planning engaging meetings and making interesting slides to keep member attendance up throughout the year. 
"I've learned that having something interactive, like hands-on arts and crafts always attracts more members than just having informational meetings," Zhao said. "But the whole point of the club is to inform people, so we have a balance, which creates a better club."
Cancer society is not the only club on campus trying to keep members engaged throughout the school year. Key club's vice president of service, senior Lauren Gaela said she has learned the patterns of attendance at her club to plan for meetings. 
Most students do not show up to off-campus events, Gaela said, but as long as there are some attendees, the event will be rewarding. 
Having a good turnout at a club meeting or event involves a lot of planning: creating slides, sharing when the meeting is and making sure everything works with the club adviser, Gaela said.
"Some of the bigger events we've done have been my favorite, especially the Region Training Conference where we had a weekend trip and a training for leadership," Gaela said. "But some of the smaller events make a big impact too, like the jewelry or dog toy making event because when members show up we accomplish something." 
Animal Welfare's activity director, sophomore Siena Park, makes sure all club activities are simultaneously informative and engaging. To keep members involved and to make a difference, students need to be interested in the topic, Park said. 
"My favorite activity that is a good balance of creativity and helping animals is the sticker making event at the start of the school year," Park said. "I got to see all the member's creative side with their sticker design and it made a pretty big difference."
Most community service clubs have hours to reward members, but cancer society has a mission: to raise awareness of cancer. It can be difficult to keep students engaged when they do not have volunteer hours as a reward, Zhao said.
"As a community service club we want students who care about our mission, not students who are just trying to get their hours," Zhao said. "We want members who will come to our events throughout the year and understand what we have to say."