A new kind of historical fiction
The novel "The Crown's Game" by Evelyn Skye brings magical realism to pre-WWI Russia.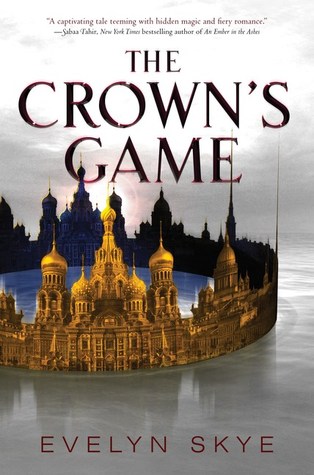 "The Crown's Game," a new young adult novel by Evelyn Skye, follows two enchanters, Vika and Nikolai and the tsarevich Pasha in an alternate version of pre-WWI Russia. Vika, who focuses on elemental magic, and Nikolai, who performs more mechanical and intricate magic, are pitted against each other to become the Imperial Enchanter in the Crown's Game. Each tries to out do the other in a set of moves, with the loser killed by the game.
The setting itself is impressively accurate. Few young adult books aim to accurately portray Russia and its society. It depicts both the rural countryside of Russia, where Vika lives, and the contrasting urban cities in which Nikolai resides. The story also avoids the Cold War tropes by setting the time period to be pre-WWI.

The characters are also atypical. Vika is arrogant and possesses great strength through her elemental magic, unlike the expectations of daintiness given to women. Nikolai, in contrast, combines his abilities with his craftsmanship to engineer devices and charm garments to sew themselves, against the standard of strength. Unfortunately, the story also falls to many other tropes. "The Crown's Game" pushes its love triangle to the forefront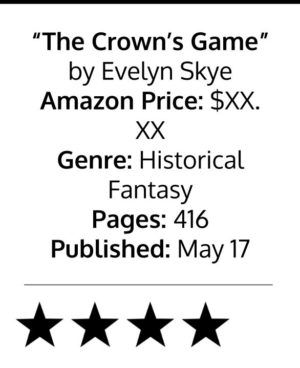 , and the expected lack of communication leads sections to seem frustratingly contrived.
The book also lacks respect for many its minor characters. Although death is unavoidable in a fight-to-the-death game, many fleshed-out secondary characters are killed unnecessarily, for seemingly no other reason than to provoke a reaction from the main contestants.
Even as the first in a trilogy, the book's ending was incredibly unsatisfying. Although unexpected, it left me wondering what it was I had just read.
Despite this, the magic in the book really holds it up. Every spell in the novel is beautifully imagined and described exquisitely. Skye's great care to the detail and creativity of the enchanter's' magic truly brings the story to life.
"The Crown's Game" has some fantastic magic and locations, even though some sections resort to clichés. The book is well worth a read for uniquely fluid magic in a underrepresented setting.