NAV's debut project disappoints
XO's latest artist demonstrates beat dexterity, but empty lyrics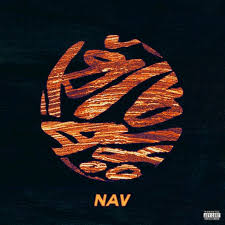 T
he latest addition to the XO label, NAV, released his eponymous project in late February. However, the project fell short of all expectations, comprising of empty lyrics and the same, monotonous message: glorifying drugs and demoralizing women.
Despite the promising beats, piano interludes and a feature from The Weeknd, each song is mind-numbing, as NAV solely gloats about his new lifestyle.
In every track, there is at least one mention of "the come-up," a common term used by artists on the rise. As much as I respect the dedication and work ethic that upcoming rappers place into their craft, NAV's sole message demonstrates a limited worldview, one of countless young, newer rappers.
NAV's repeated theme – using drugs to escape the pressure of the industry while simultaneously praising himself – is not a new one. In the rap industry, artists face enormous pressure to flaunt their wealth and achievements lyrically and on social media.
As a result, modern rappers boast about money they don't have, objectify women from their fantasies and make bold claims about their nonexistent career.
The only highlight from the album was the track "Some Way," featuring The Weeknd, whose vocals provide a nice relief from the other autotuned tracks on the project. Allegedly, the song is Abel's diss toward Justin Bieber, as it is rumored Abel is dating Selena Gomez, a fellow artist and Bieber's ex-girlfriend.
Ultimately, the project was a shallow, unoriginal attempt to provide a voice to a tired narrative of the modern rapper.