Great America is great again
Theme park is fun for all ages
California's Great America amusement park has been a big attraction in the Bay Area for years, but recent improvements have made it better than ever.  The largest wooden roller coaster in Northern California, the Gold Striker, opened in 2013 and the new roller coaster Patriot replaced the Vortex this year. The new roller coaster was thrilling, but was hyped up more than the actual experience. Flight Deck, a classic roller coaster that used to be called Top Gun, is at about the same height and thrill level as Patriot.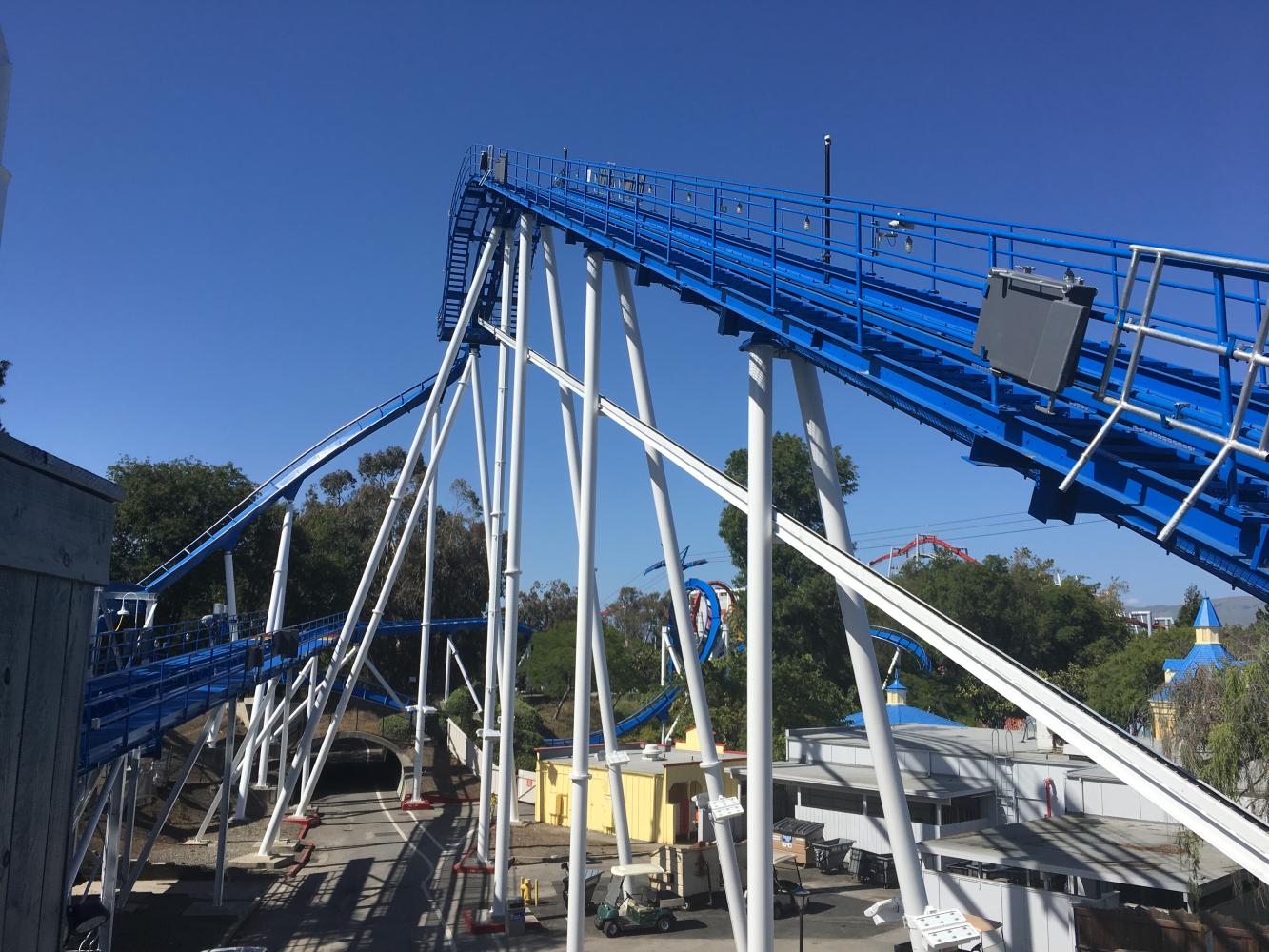 We attended Great America as reporters in the media day the park hosted. We were  given admission, fast passes to skip lines, free pictures from all the rides and two free meals. This made our experience better than the typical day at the park, but we had both been to Great America countless times before. Most of our previous visits were in middle school, but we worth both surprised about how fun the park still is.
The newer 3D movie ride Mass Effect was better than expected. The plot is a space tour gone rogue. Viewers are blasted with air, smells and are thrown around in their chairs to feel like they are actually on the adventure. The double decker carousel is also always a favorite with a nice view of the fountain.
The clam chowder, soda and ice cream purchased in the food court were all at standard and workers were friendly. We sampled steak, mac and cheese and a number of other food offerings new to the park. For amusement park food, the quality was definitely higher than we were expecting. While traditional options like corn dogs and dippin dots are still options, the expansion of food choices makes the park more welcoming to older visitors.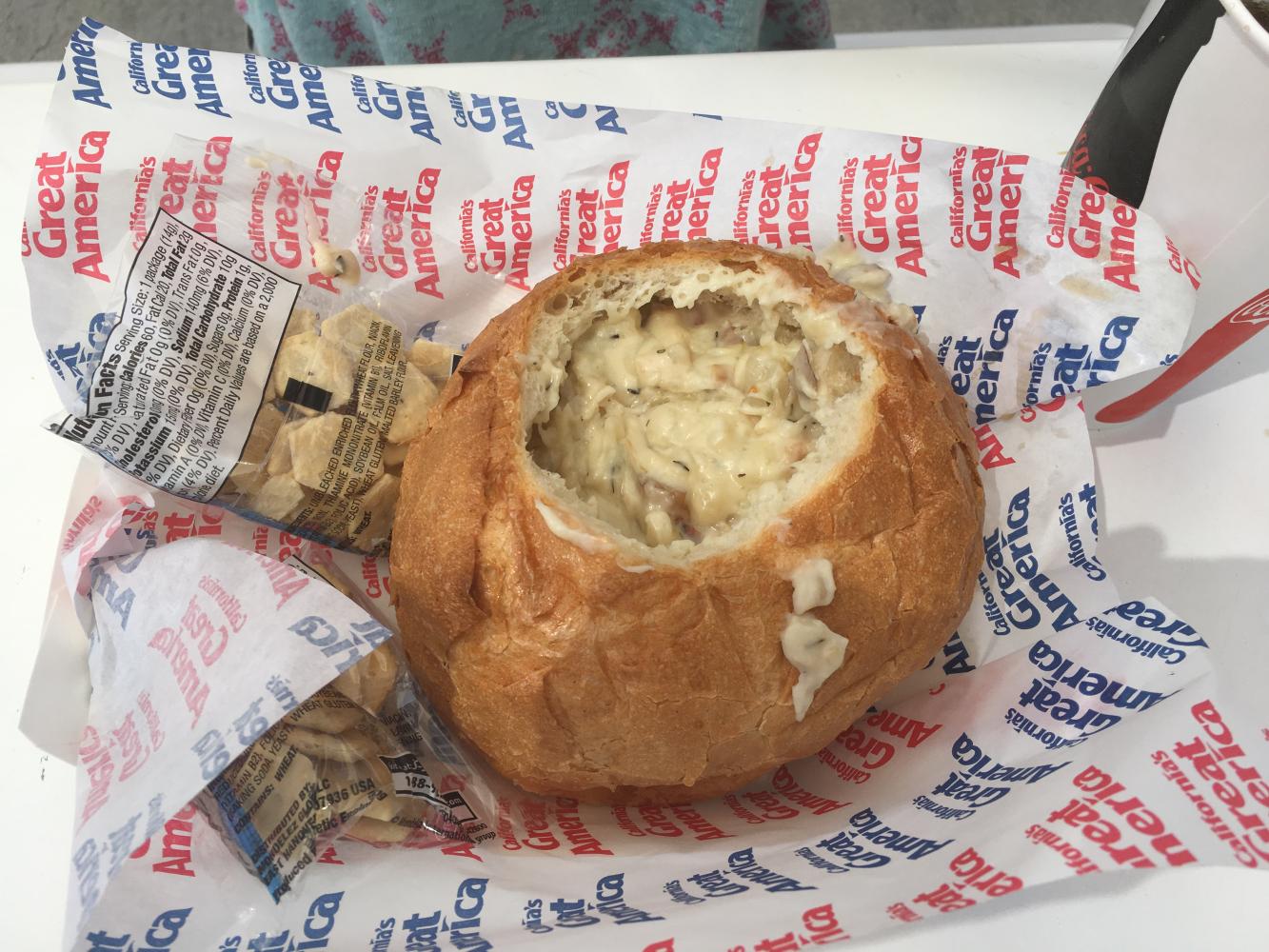 Great America is the fifth largest employer in Santa Clara and hires over 2,500 workers every year, according to a powerpoint presented during the day. The park hires many teenagers at flexible hours over the summer and part of the school year.
Great America has a water park Boomerang Bay which is fun for younger kids.  Raging Waters waterpark in San Jose is much larger that Great America's park, but Boomerang Bay is still fun and included in the admission price for Great America. After a long day of riding on rides, it is nice to be able to cool off in the lazy river or wave pool.
The presentation also outlined upcoming expansion of the park, including a 250 feet roller coaster, larger water park and market area similar to downtown Disney. Renovations are expected to begin within the upcoming year.
One-day tickets are $39.99 when purchased on-line, while season passes start at $69. The park is open from 10 a.m. to 10 p.m. daily in the summer.