Glowga: A glowing good time for students
Relaxation techniques: the front line for handling stress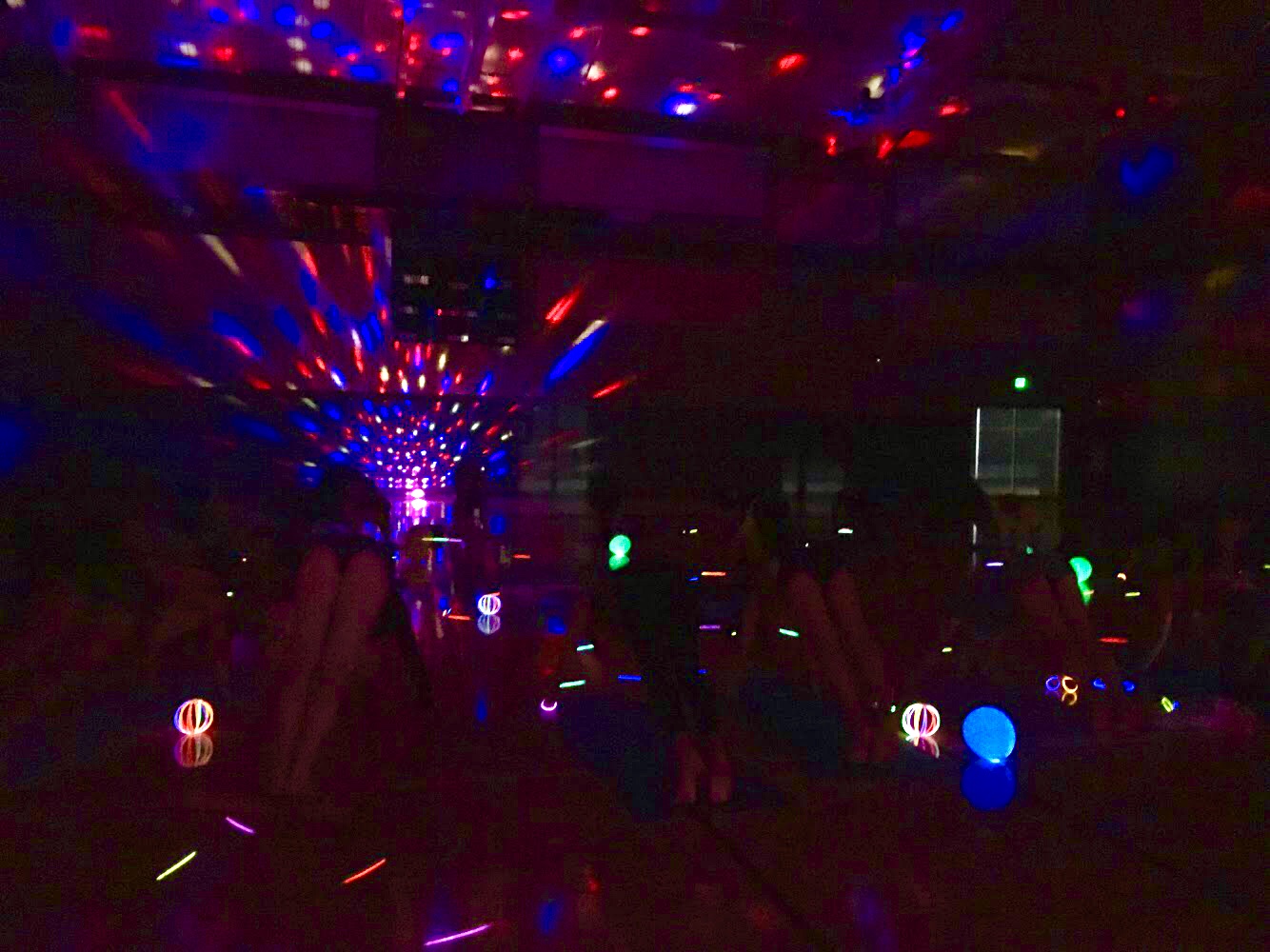 In the dimly lit HHS gym adorned by flashing neon lights, students and a few members of the community alike enjoyed a night of yoga led by French teacher Kelly Ronsheimer, a certified yoga instructor. Glowga is a biannual event held by HHS Yoga and Fitness Club, and this year it was held on Oct. 27.
"Everyone I know is super stressed because of their workload and added extracurriculars, and it's especially competitive in the Silicon Valley, so we're doing what we can to foster an environment that promotes physical wellness amid all of that," Zhi Ying Chua, HHS Yoga and Fitness Club President, said.
Officers of the club hope that more students will give yoga a chance for the worthwhile benefits it provides.  
"It is really surprising how yoga makes you feel because it is like a workout yet you are more energized after and also more relaxed. A lot of people don't think they will like yoga at first, but you never know if you are going to like it until you try it. A lot of people are surprised at how much they end up liking it," Activities Chair Julia Ybarra said
The HHS Yoga and Fitness Club is the only wellness club on campus. It was formed last year, when the HHS FIT and HHS Yoga Wellness club joined forces.
"Yoga & Wellness [club] focused on yoga because it's a great stress-reliever and impacts every part of your body, not just the legs or arms,  so we're carrying that over into yoga and fitness," Chua said.
If you missed out on Glogwa this semester, do not fret since HHS Yoga and Fitness Club have a multitude of events that they are planning throughout the school year. In the works is a Glowga charity event with hopes to raise funds for Puerto Rico relief, as well as a açaí bowl-making social.
The club is not alone in harnessing relaxation techniques as a means to combat stress. French teacher Muriel Von Stein has been inducting a "five minutes of calm" exercise at the start of every period for the past two years for her AP French students.
During this "five minutes of calm,"  students are encouraged to try some mindfulness meditations and breathing exercises, though Von Stein stresses that it is not mandatory, and students can simply take a breather or sleep.
"You have periods of really high stress and later in life you will always have up and downs and you have times you are stressed and you enter life with those tools to do something against it," Von Stein said.
Meditation has not been hugely popular, though it is being employed more and more.
"Meditation is becoming more and more popular. I think for the longest time I think meditation was tied to religion which is not the case anymore," Von Stein said.
In the end, whether or not her students do continue with the abovementioned relaxation techniques, Von Stein said that, "If I can touch one or two students by doing [these techniques] in class, then I am happy with that."