Movie night makes debut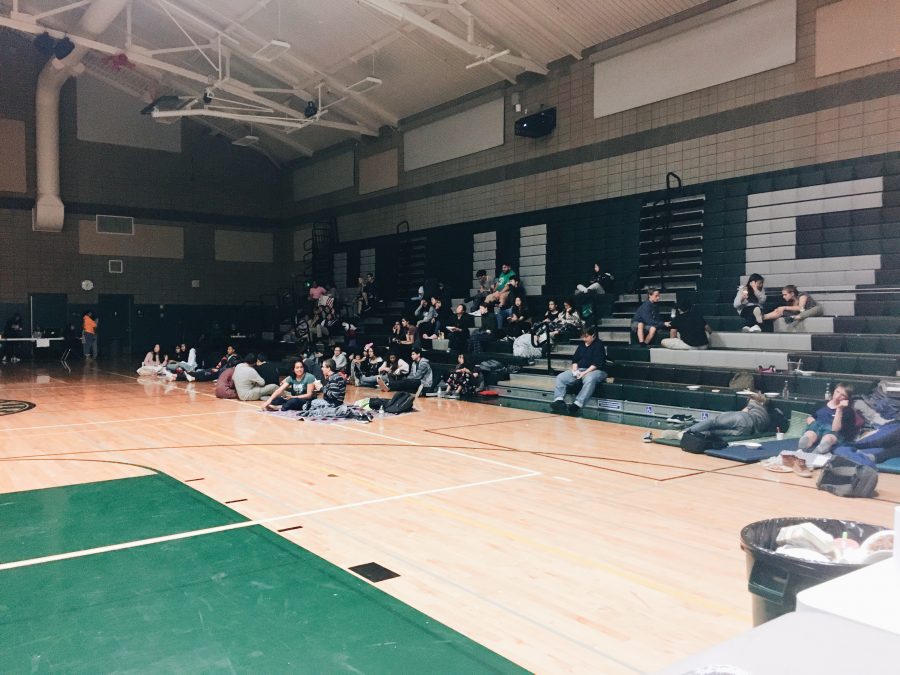 The class of 2021 and 2020 class officers hosted the school's first ever Movie Night on March 9.
"We wanted to boost school spirit before Battle of the Classes (BOTC) and create a fun event that wasn't a dance because we already have so many dances," sophomore secretary Sophia Chen said.
The event welcomed students from all grade levels and entry was free.
"The turnout for Sadies has slowly been declining," Chen said. "Last year, when we were freshman and tried to throw Sadies, we only profited like $100 to $150 per class. The profit was really low and we put a lot of time into planning, like booking the DJ, contacting businesses for food and fencing." 
To host Movie Night, the freshman and sophomore class officers coordinated with Assistant Principal Brian Dong, Athletic Trainer Daniel Yusim and other administrators, freshman social manager Rohan Zamvar said.
As part of the planning process, class officers contacted local businesses such as Whole Foods, Sprouts, Starbucks, Pasta Market, The Counter and Tpumps for food donations, Chen said.
In addition to using social media platforms, such as Facebook and Instagram, freshman and sophomore class officers wrote in chalk all over campus to advertise Movie Night, Zamvar said.
"I think it was really fun, honestly," freshman Jaime Milne said. "It's really great having people together watching silly movies. I really liked [movie night] because a lot more people are going to be into it other than just standing around without dancing."